Can You Use Old Gas In Your Motorcycle, ATV, Or UTV?
Chaparral Motorsports
|
September 17, 2018
Gas in your primary vehicle gets used up quickly. Even if you only use it for the occasional trip to the store, you'll be back at the pump before you know it. Recreational vehicles might go months without use, especially if the winters aren't kind in your area. Old gas causes engines to cough and, in rare cases, can actually damage certain ATV, UTV, or motorcycle parts. By learning how to spot old gas and how to prevent it, you can save yourself money and hassle.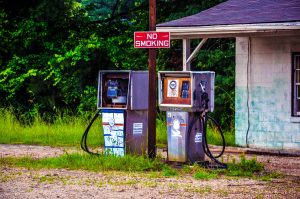 How Long Does It Take For Gas To Go Bad?

Your fuel becomes old or stale when the vital parts of it evaporate. How quickly this happens depends on environmental factors. Sunlight, heat, moisture, and exposure to air all speed up the process that makes gas useless. This can sometimes only take about 30 days. That means if you're not taking your ATV, UTV, or motorcycle out for a spin at least once a month, you should take certain precautions.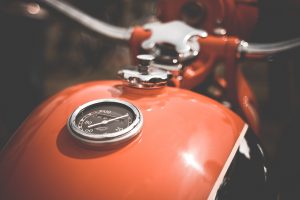 How Do You Know if Your Fuel Has Gone Stale?

Smell is generally the easiest way to determine if your fuel is still viable. Motorheads will know what gas smells like from regular trips to the local station. If the smell is harsh, more like varnish or turpentine, it's likely the gas went stale. Old gas also tends to be darker than fresh fuel, although that can be difficult to tell without comparing the two next to each other.

What Should You Do if Your Gas Has Gone Bad?

Unfortunately, the safest thing to do is responsibly dispose of it. Nobody likes wasting money, but stale fuel causes performance issues and can damage internal components in your engine or fuel system if it turns to sludge. You can also try adding fresh gas to old fuel which can dilute it enough to be useable. You should keep in mind that this method is a roll of the dice.

What's the Best Way To Store Fuel?

Unless you've got your own underground tank, your best option for storing fuel is in a properly approved gas can. You have two options when it comes to gas storage, a metal gas can or plastic gas can. They both have their pros and cons with people liking either one or the other. Metal gas cans tend to be heavier and more expensive but are often better for long term fuel storage. Plastic gas cans like the Tuff Jug are lighter and less expensive, but can expand/contract with the weather or have issues with plastic leaching into the fuel after being stored for a long time. The most important thing is to make sure that whichever you choose it is properly approved for fuel storage and has a spring loaded top that seals off the spout and prevents vapors from leaking out.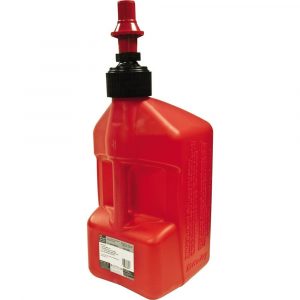 How Can I Prevent Gas From Going Stale?

If you know that you won't be using your leftover gas for a while, add a fuel stabilizer to it. A quality stabilizer in the right quantities can keep gas fresh for about a year.

While some people claim you can add fuel stabilizer to old gas to revitalize it, that's completely wrong. The stabilizer slows the deterioration, but it can't add the missing components once they've evaporated. If old gas works after you add fuel stabilizer, the gas wasn't that stale to begin with.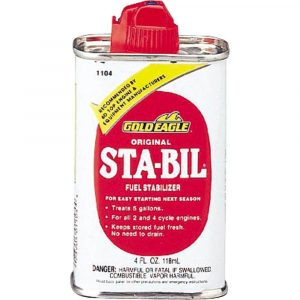 Where Do You Find These Products?

A little preparedness goes a long way toward ensuring that the gas you're storing survives the winter. For everything from fuel stabilizers to metal gas cans to dirt bike parts, check out Chaparral Motorsports. Not only does it have exceptional products, it offers a low-price guarantee, so it matches any advertised price for the same product.