X Games Real Moto Series Videos Are Up For Fan Favorite Voting
Chaparral Motorsports
|
August 17, 2018
Let's Get Real
X Games Minneapolis may be in the books but there is still some awesome moto action to judge. The 2018 Real Moto Series, one segment of a six part video competition called the Real Series is now up on Xgames.com. In this competition invited competitors and their videographers create a highlight video featuring their own lines in their own worlds.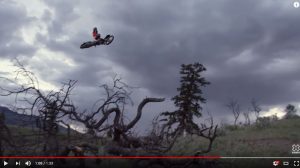 For 2018 the Real Series has six different competitions: Ski, Wake, Snow, BMX, Street, and Moto. Once shooting and editing commences the video are posted to XGames.com so fans can watch and choose their favorite. In addition to the Fan Favorite, a panel of industry experts judge the videos to select gold, silver, and bronze medalists. The competitions culminates in a one hour World of X Games TV show.

Real riders|Real terrain|Real flow|
What makes the Real Moto competition so great is that everyone is doing their own thing. There is no required track or the same obstacles that that everyone has to utilize. This is the top riders in their own familiar surroundings using natural terrain, and a few ramps, to create awesome flowing videos.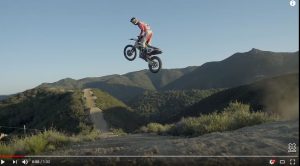 Who's in it?
Now that the submissions for the 2018 Real Moto Series are up you can vote on the X Games website. This year's competition is really tough. Reigning gold medalist, Kris Foster, is up against last year's silver medalist and Fan Favorite winner, Axell Hodges. Additionally, the returning medalists will be facing Colton Haaker, Jimmy Hill, Brian McCarty, and Colby Raha. The Fan Favorite award will be announced on Monday August 27th, and the medal awards will be televised Sunday, August 26 at 1 p.m. ET / 2:30 p.m. PT on ABC.

Sit back enjoy some incredible riding and cast your vote here.