First Look: Pod ActiveK8 Knee Brace
Chaparral Motorsports
|
August 6, 2018
Many people think knee braces are only for people who have/had knee problems, bad knees, or are recovering from a knee injury. While that may be true in many instances, in all actuality, knee braces are a great way to help protect yourself from a knee injury. This is especially true for people who participate in highly active sports where the knees take a lot of abuse such as hard impacts and are susceptible to twisting or irregular movements-motocross riders I'm talking to you. Think of knee braces as preventative maintenance.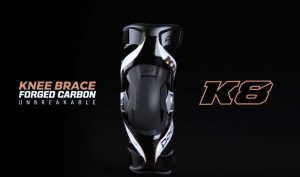 Pod Active recently stopped by Chaparral Motorsports to show off the newest version of their K8 knee brace. The latest version offers significant upgrades from its earlier model that not only make it more comfortable but also more versatile. The new K8 features a modular design with a two-piece knee cap protector. The modular design allows for the knee cap protector to easily be removed so that you can use the brace for other activities like wake boarding where you don't have to worry about rocks or handlebars slamming into the knee cap. Additionally, the new two piece design replaces the three piece concept found on the previous version and features an articulating floating patella cap that fits closer to the body for improved protection and comfort.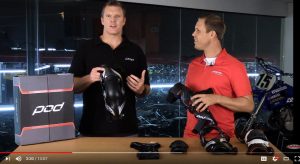 The chassis is extremely light yet highly durable thanks to its forged carbon construction. The K8 is available in four sizes but also features adjustment points so that the brace can be adapted to your body as you lose weight, gain muscle, or to fit over items like knee sleeves. There have been quite a few upgrades and changes to this motocross knee brace that makes it even better than the previous model. Watch the video below as Travis discusses the new features with Brett from Pod Active.