Harley Announces New ADV Motorcycle, Streetfighter, And Custom
Chaparral Motorsports
|
July 30, 2018
Back in 2017 Harley-Davidson announced that it planned to introduce 100 new models over the next 10 years. It seemed like a lofty goal from a company poised to celebrate its 115th anniversary the following year. Many figured the majority of these "new models" would consist of the standard bold new graphics and slight cosmetic or mechanical tweaks strategy that automotive and motorcycle manufacturers like to employ.

[caption id="attachment_69420" align="aligncenter" width="300"]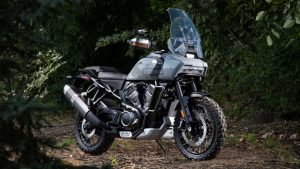 Harley-Davidson Pan America (prototype model)[/caption]

The MOCO quickly proved they were serious about that plan with the introduction of the totally new Softail line. Well, now things are getting really interesting, because Harley has just announced its plans for not only all new models but it's entrance into new market segments (they've actually been in a few of these before) through its "More Roads to Harley-Davidson" growth plan that was announced in a press release today.

So what's coming down the pipeline? How about a Harley Adventure bike, a Harley naked bike aka hooligan machine streetfighter, and a new 1250cc Custom that falls more in line with the company's traditional styling. All three will be part of a new modular 500cc to 1250cc middleweight platform of motorcycles. In 2019 we will also finally be introduced to the production version of the enigmatic, all-electric Harley-Davidson LiveWire.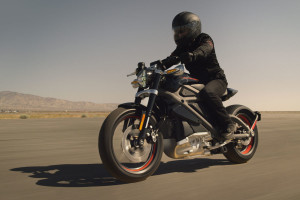 Since it was toured around the country as a concept bike back in 2014, the interest and intrigue of H-D offering an electric motorcycle has been exceptionally high. Further details on the project since that time on the other hand have been scarce with only a few vague details emerging. The company's CEO, Matt Levatitch, announced back in January that the bike was a go and we would see it hit the streets in 18 months. A few weeks later the company filed a trademark application for the name "H-D Revelation" in regards to engines, batteries, and powertrains based around electric technology. And then in March we learned H-D had made an equity investment in electric motorcycle manufacturer Alta Motors.

[caption id="attachment_69426" align="aligncenter" width="300"]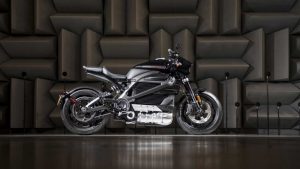 Harley-Davidson LiveWire[/caption]

Again with today's press release we are told the bike will be coming in 2019 but we also learn that the LiveWire will be the first of several electric motorcycles. "LiveWire will be followed by additional models through 2022 to broaden the portfolio with lighter, smaller and even more accessible product options to inspire new riders with new ways to ride," the press release stated. Lighter? Smaller? More accessible? Are we talking electric scooters and bicycles? According to Cycle World, that's a yes.



Probably the biggest news is the announcement of the company's "first" Adventure Touring motorcycle, dubbed the Pan America 1250. As exciting as this is, the MOCO already traveled that path more than a decade ago with the Buell Ulysses XB12X. Granted, the Pan American looks more offroad worthy than the Ulysses, the Uly came out before the current ADV boom, and technically it wore the Buell badge, it was still under the H-D umbrella and considered an adventure tourer.

[caption id="attachment_69423" align="aligncenter" width="300"]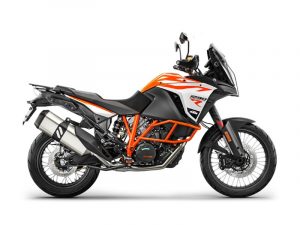 2018 KTM 1290 Super Adventure R[/caption]

Within recent years the heavyweight ADV segment has seen some pretty impressive machinery come to market outfitted with the latest in technological features and gadgetry, most notably the Honda Africa Twin and the KTM 1290 Super Adventure R. Not only do these bikes offer a ton of features that help with handling and performance, they deliver excellent power. So unless H-D plans to focus on power output, incorporating the latest and greatest in electronics, as well as keeping the price and weight manageable, they are going to have an uphill battle slicing off a piece of that dirt pie from the established competitors in the ADV segment.

[caption id="attachment_69421" align="aligncenter" width="300"]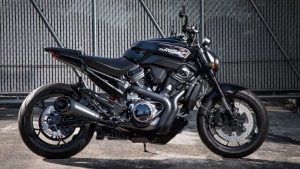 Harley-Davidson Street Fighter (prototype model)[/caption]

For 2020 Harley says it will expand its middleweight lineup with the first Harley-Davidson® streetfighter. Described as "unapologetic modern style with enough performance and agility to carve through city streets," the prototype shown is a sporty and aggressive naked bike with a 975cc V-twin engine. Again Harley's short dance with the Buell line comes to mind in regards to this bike.



The 1250cc Custom model is billed as a "new custom motorcycle with a muscular stance, aggressive, stripped down styling and 1250cc of pure performance." While this is another prototype image, they've definitely hit the custom part on the head with this bike as it looks like something a professional builder would transform a stock Harley into. Early opinions say it could be the revitalization of the Sportster, which is easy to see in the bodywork. However I'm more inclined to say that it's Harley's attempt at another muscle bike a-la the recently deceased V-Rod-it even has muscular in the brief description and there was a V-Rod Muscle model at one point. It's like they mated a V-Rod Muscle with a Sportster XR1200.

Aside from these specific models, Harley says it plans to introduce a host of new 500cc to 1250cc middleweight motorcycles to expand the offerings in these new ADV, streetfighter, and custom segments. There will also be a larger focus on the Asian market with an emphasis in both India and China to serve the massive demand for small displacement 250cc-500cc motorcycles.

There are big changes on the horizon for Harley and they have quite a bit of work ahead of them to meet their goal of 100 new bikes in 10 years. One of their other goals for that same time frame is to gain two million new riders, and while that's a lot of butts to put into seats, if they can get the pricing, styling, and performance right branching out with these new offerings and a strong emphasis in the Asian markets could be the fuel H-D needs to achieve their goals and to ride on another 115 years.