Icon's Iconic Ladies Are Back
Chaparral Motorsports
|
July 11, 2018
Let's hop into our time machine and travel back more than a decade to the year 2003. Do you remember 2003? Well obviously we safely made it into the new millennium without our banking and computers systems flipping out, but specifically for that year we saw the final flight of the Concorde (the supersonic jet that could travel twice the speed of sound). Many Americans were spared the annoyance of telemarketers calling at all hours of the day with the introduction of the Do Not Call List. We got our first taste of "Freedom Fries" (the replacement name the House of Representatives cafeteria began calling French Fries as a slap in the face to France for opposing going to war against Iraq). And iconic bad boy motorcycle manufacturer Harley-Davidson rocked their 100th anniversary celebration with none other bad boy rocker Elton John.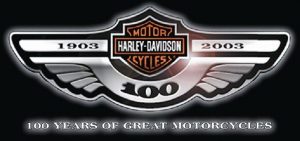 Speaking of icons and motorcycles, around that same time motorcycle gear manufacturer Icon Motorsports shook up the motorcycle helmet industry with a pair of sexy vixens: Dixie Chick and Dragon Lady. Now right off the bat you might think these two were some kind of crime fighting or comedic duo a la Cagney and Lacey or Lavern and Shirley. Not so much. While these two are fictional characters, they are helmet graphics based off of fictional comic book characters-as opposed to being real-life actresses portraying characters.

The Dixie Chick and Dragon Lady helmets were a collaboration that Icon created with the help of Oregon based comic book publisher, Dark Horse Comics. The idea was to spark some buzz and shake up a rather tame and mundane motorcycle helmet industry with a couple of voluptuous, scantily-clad women that would be set upon Icon's Alliance Full face helmet. Working with artist Adam Warren, in 2002, Dragon Lady was the first to land upon a helmet, but not without first going through a few renditions and losing the swords Warren had incorporated into the original sketch. The following year Dixie Chick made her appearance on an Alliance helmet-it is unclear if she was inspired by or got her name from the highly popular at the time all-female country band, The Dixie Chicks.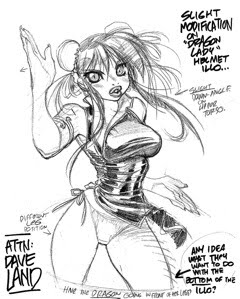 Even if you are not a fan of comic books or more specifically manga, the Japanese style art influence is highly evident in the two helmets, overtly so with Dragon Lady. And while the graphics quickly helped the newly established Icon (it was founded in 2002) carve out a name for itself in the motorcycle industry; by limiting each helmet to a run of only 1,000 units they created a big demand and an icon-like status.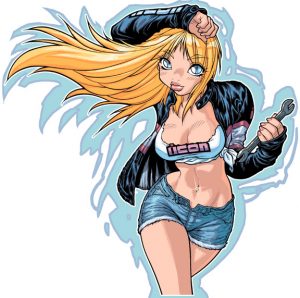 To celebrate those two pieces of helmet art and to give those that missed the opportunity to own their own, Icon will be releasing two "new" versions of the Dragon Lady and the Dixie Chick helmets. Not exactly completely different renderings, the graphics are very similar to the originals with slight tweaks and some color changes. Unfortunately we cannot show you the new artwork on these Alliance helmets right now because they are under an embargo. However, if you visit our YouTube channel tonight at 9 pm Pacific time you can see a full overview of these new helmets and check out the updated graphics.