Tech Tip: Dirt Bike Chains, Sprockets, And Gear Ratios
Chaparral Motorsports
|
June 22, 2018
|
Last Updated: December 12, 2020
Right off the showroom floor a dirt bike is setup to adequately handle a variety of terrain and obstacles. I say "adequately" because it's not ideal or optimal for all situations. Depending on your riding style, the conditions, and the type of riding you are doing, with a few key dirt bike parts and accessories you could improve the performance and turn an adequate bike into a beast. One of the best ways to kick up the performance and fun factor is to address the stock gearing.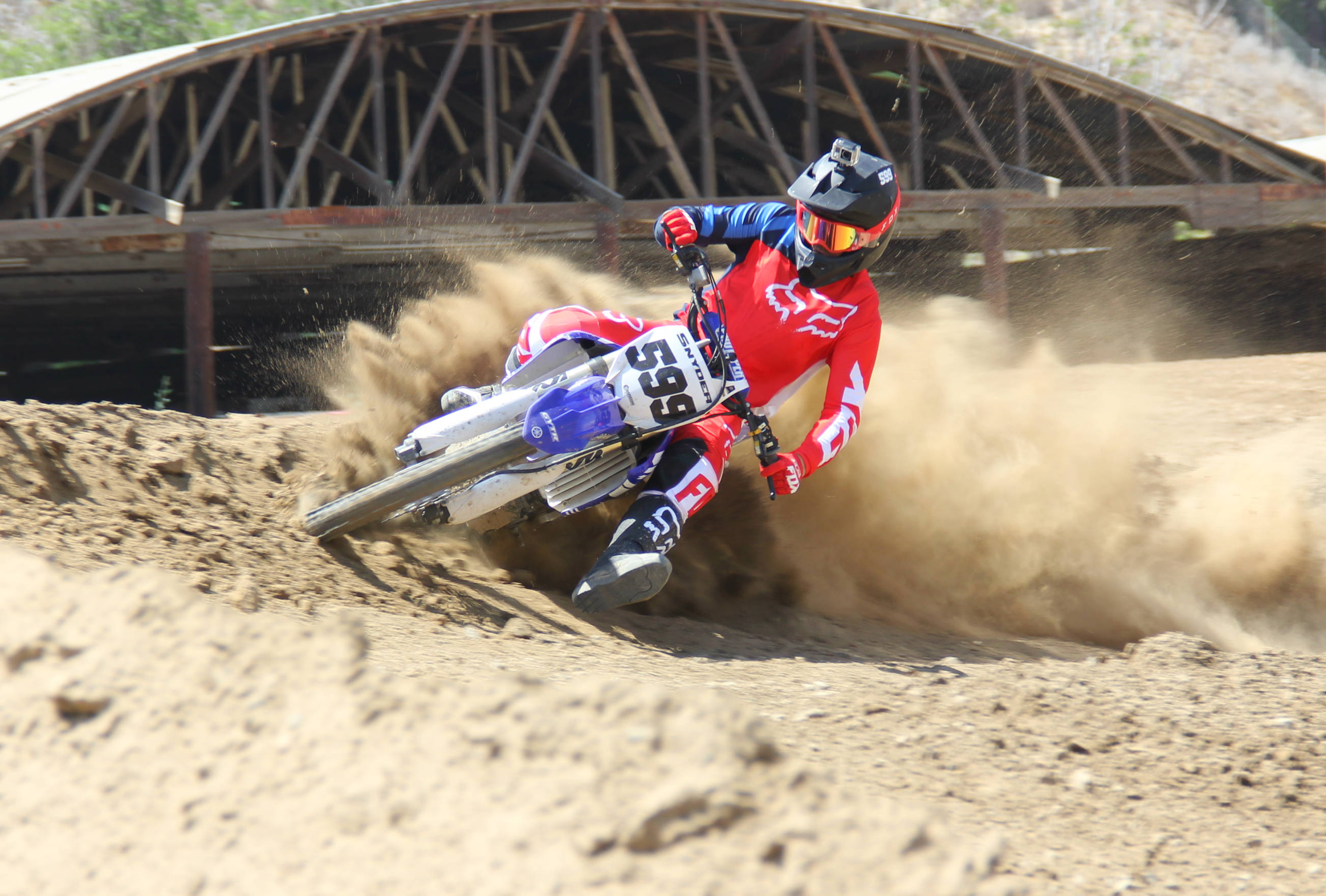 If you split your time between riding mx tracks, trails, wide open desert, hill climbing and everything in between then the stock front and rear sprocket will probably suit you just fine. However, if you are mostly a track guy where things are tight and there are repetitive obstacles you'll want better torque and acceleration. The best way to do this would be to step down your front sprocket by one tooth. This simple swap will make quite a difference and give you better low end grunt along with more power coming out of corners. On the flip side, if you're a desert guy or do a lot of wide open terrain type of riding where maximum speed is the goal, then increasing the tooth count on the front sprocket should get you smiling.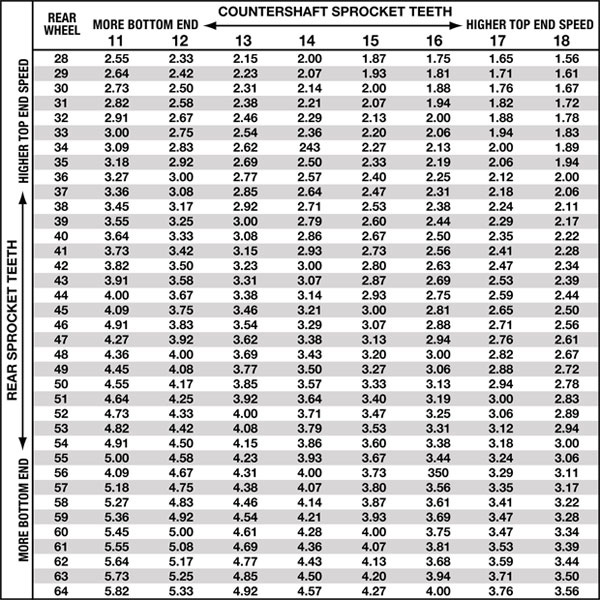 Here are some general guidelines to consider when thinking about changing up your sprockets:
1 tooth in the front = 3 teeth in the rear
If you are looking for a mild change or "the next step" one way or the other would be a 2 teeth jump either up or down depending on your desired effect.
Mid-Range Change = 1 tooth up or down in the front.
Dramatic Change = 1 tooth up or down in the front and the opposite movement in the rear by 2 teeth.
The great thing about dirt bike gear ratios is that there are all sorts of front and rear sprocket combinations you can experiment with to find that perfect setup. If it's a drastic change you are looking for then swap out the front sprocket, but if you feel like the power, speed, and performance is almost where you want it but not quite, then swap out the rear sprocket as needed to achieve your end goal.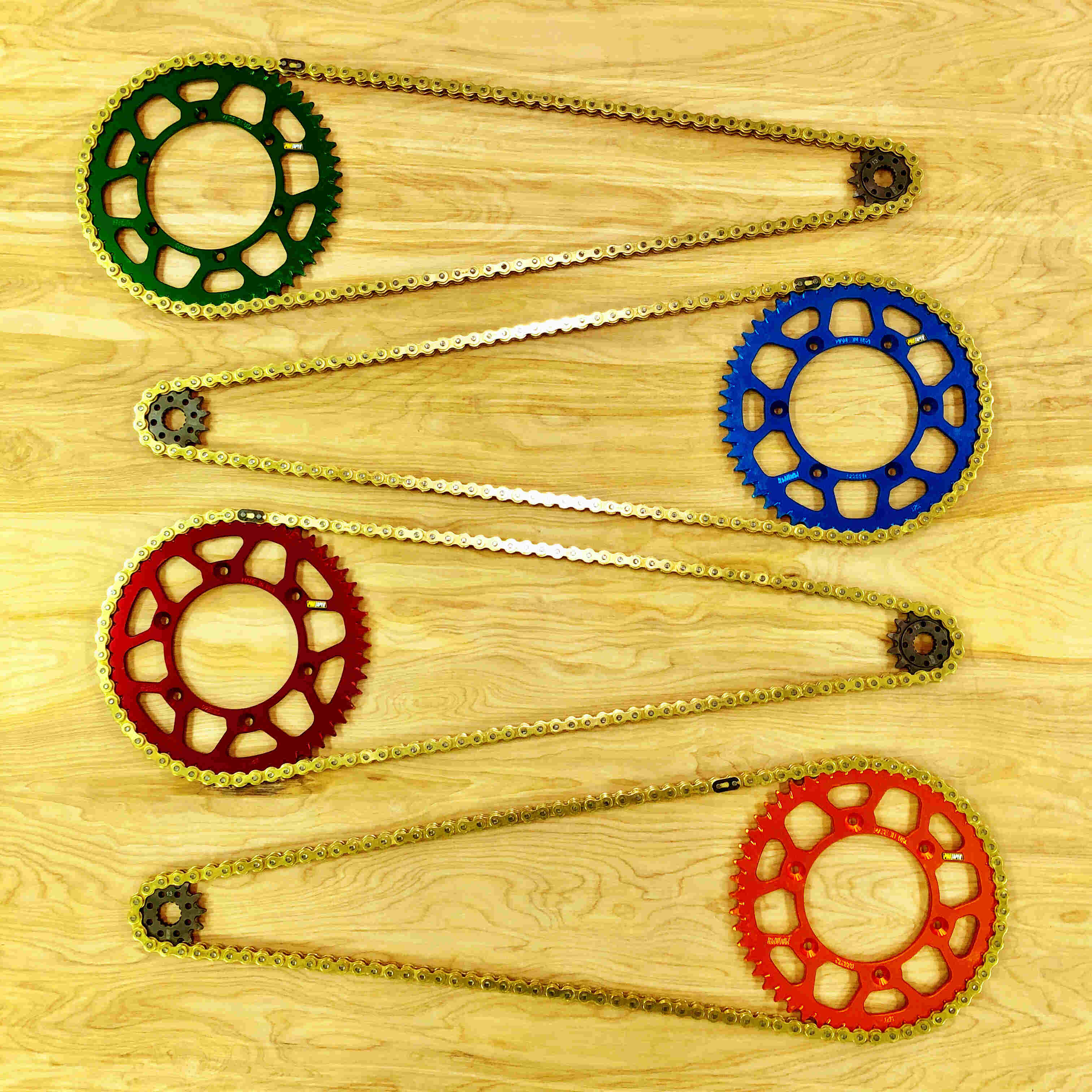 Aside from power and speed, ditching your stock rear sprocket and utilizing one from the aftermarket can help you shave some weight from your dirt bike. It can also add a touch of custom to your ride as companies like Pro Taper offer rear sprockets like its Pro Spec Series that have been anodized in all the popular factory colors to match various models.
Whether you change out the sprocket(s) or not, one thing to keep in mind is that your dirt bike chain and sprocket are consumable parts, meaning that they wear down with use and need to be replaced. Therefore it's imperative to look over the teeth on the sprocket and inspect your chain to make sure they are in good working order and with proper specs. If one or the other is showing wear then it is highly suggested to change out the sprockets and chain at the same time ensures that they wear in together. By changing both you'll get the best performance and longevity out of the chain and sprockets.
To dig even deeper into dirt bike chains, sprockets and gearing check out this video that Kyle and Travis put together.