Tech Tip: Pro Taper Hour Meter Install
Chaparral Motorsports
|
June 15, 2018
|
Last Updated: October 7, 2020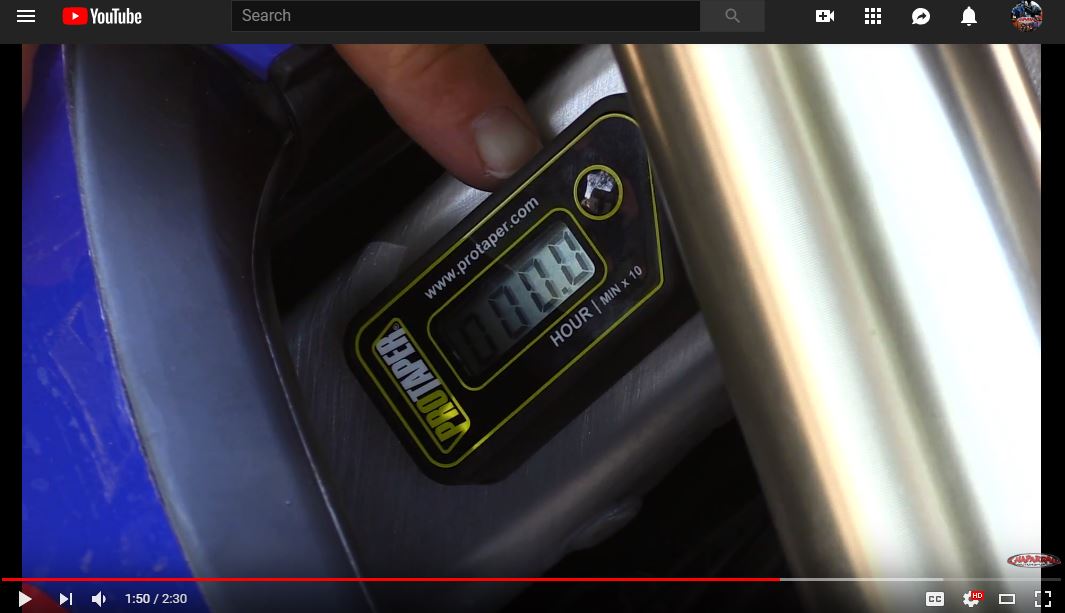 Unlike your car or truck that has an odometer to tell you how many miles are on your vehicle or how far you've traveled, most stock dirt bikes don't have any method or keeping track of how many miles you've ridden. Actually, most dirt bike riders aren't so concerned with the amount of miles on their motorcycle; they focus more on the number of hours they've run. Every rider will have their own schedule but most will typically base their maintenance intervals on a certain number of hours: e.g. oil change every 4 hours, transmission fluid change every 8 hours and so on.
The dilemma here is, most dirt bike don't come with a way to track your hours either-- unless you have the new Yamaha YZ450F that has an app that can connect to the bike and gives you hour readings and allows you to make EFI/tuning adjustments. If you don't have this option on your dirt bike then the easy solution is to install an hour meter.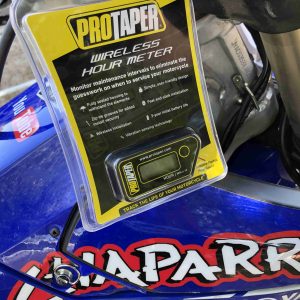 Like most motorcycle parts and accessories there are several options to choose from. Some hour meters are like the Dr. D Hour Meter are "wired" to the bike and monitor electrical pulses from the spark plug wire to monitor the number of hours the engine has been running. Then there are wireless hour meters like this offering from Pro Taper.
With no wires to fuss with, the Pro Taper Hour Meter functions off of vibration technology and every time the dirt bike is fired to life the meter starts running the clock. It will monitor up to 999.5 hours and with its durable housing will withstand mud, water, and just about any punishment you can throw at it. And since it's wireless this hour meter is extremely easy to install, it literally takes less than a minute to mount to a dirt bike, as you can see in this install video we with Suburban Delinquent's WR250F.