Update From Broc Tickle On His Case With The FIM
Chaparral Motorsports
|
May 15, 2018
Earlier today Broc Tickle posted an update about his alleged doping case and his dealings with the FIM, and it's not good. Basically they informed him that the results from his "B" urine sample supported the results found in the "A" sample and that his case will be presided by the same judge that handled James Stewart's case.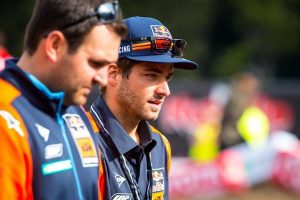 Broc is not happy on many levels with this whole situation. First of all he vehemently denies intentionally or negligently taking any banned substances or trying to cheat in any manner. He is also upset with the process and lack of communication during this ordeal. But most importantly he's angry about the guilty until proven innocent mentality behind the FIM and their process.

While he's been relatively quiet on the suspension and the FIM case since he made a statement back on April 27 (presumably because there's been no or little new info to discuss) according to his Instagram it appears he's has been training. However, with only a few more days to go before the Outdoor series kicks off at Hangtown, chances are we won't see Broc lining up.