Ocelot P375 Takes Second Place In ChapMoto 25" ATV Tire Shootout
Chaparral Motorsports
|
April 19, 2018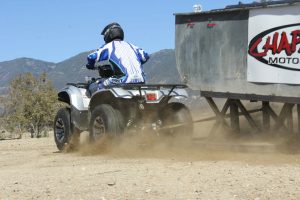 By now you've probably heard about our massive ATV Tire Shootout we conducted a few months back. If not you can get recap of the five different tests and how the scoring was tallied by checking out the video below.

https://www.youtube.com/watch?v=HfL3XJLbjRM&t=8s

While the AMS Slingshot XT was the overall winner, we were pleased to see that the Ocelot P375 held its own amongst the tire round up and came in at a very respectable 2nd place overall. If you're unfamiliar with Ocelot Tires it's Chaparral Motorsports' own house brand line of tires. The P375 performed really well amongst some stiff competition and cruised through several of the tests with flying colors to accumulate an overall score of 33 points. Check out the video below to see the full run of each of the five tests and just how well the Ocelot P375 performed.

https://www.youtube.com/watch?v=hAHRtAqt_ck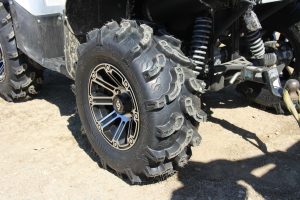 Chaparral Motorsports created the Ocelot line of tires as a way to save its customers money but still provide them with a great selection of quality ATV/UTV tires. Beside the highly capable all-around P375, the Ocelot line offers a variety of tread designs to suit a wide array of terrain types and riding styles. In order to make Ocelot tires extremely affordable for its customers, Chaparral cut out the middlemen in the traditional tire supply chain and went straight to the source. Chaparral connected with one of the main tire manufacturers and worked with them to produce a line of tires that offers the features and characteristics their customers desire.

The Ocelot Tire family offers a mix of unique tread patterns as well as multiple tires that are comparable to the most popular styles and those found as OE equipment on many ATV and UTVs models. By dealing directly with the manufacturer and selling straight to the customer Chaparral has eliminated the need for extra links in the traditional tire supply chain such as XX Tire Company and a distributor. With only two links in the chain the price of the tire is greatly reduced which allows Chaparral to offer extremely affordable pricing on its Ocelot line.

Click here to check out some of the other tires in the Ocelot Tire family.