Honda Is Monkeying Around
Chaparral Motorsports
|
March 30, 2018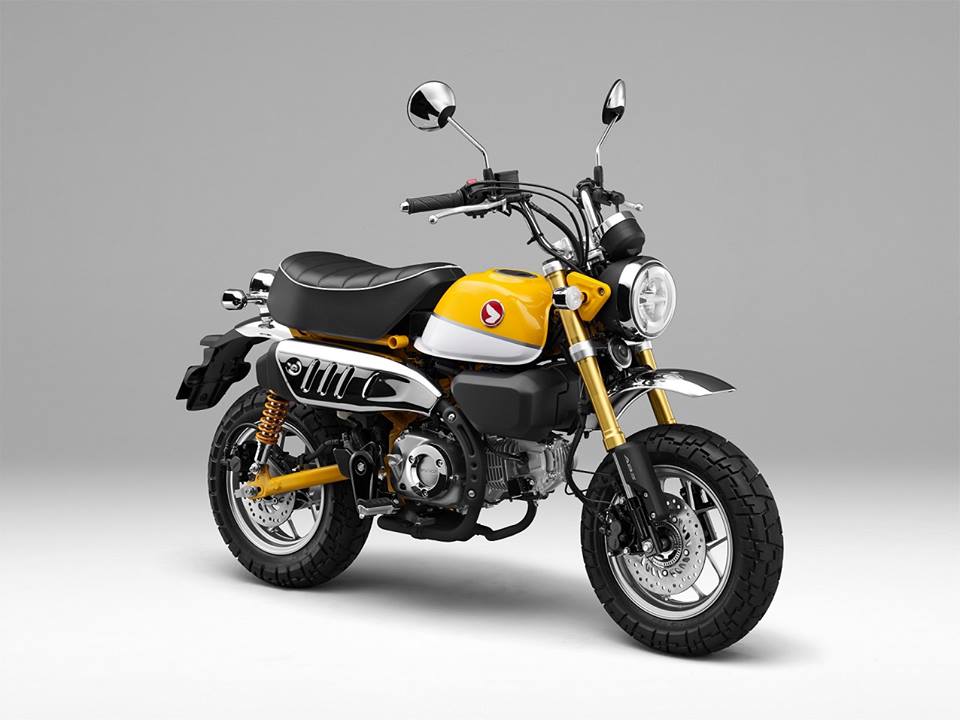 Feeding off the frenzy of the Grom, Honda is moving forward with releasing a 125cc Monkey into the wild-at least in Australia. Back in the 1960s many young new riders (and many older rider) got their first experience on motorized two wheels by throwing a leg over Honda's spry little motor bike, the Z100 which was introduced in 1961 and later became the Z50 or more commonly known as the Monkey bike. While the bike was/is still offered in Asian markets decades later, it faded from the lineup in most other countries.

At the 2017 Tokyo Motor Show Honda introduced the crowd to a Monkey concept bike with a 125cc motor. Since that time things have been relatively quiet in regards to the production of a 125cc Monkey. However, just the other day, Honda Australia announced on its Facebook page that a 125 Monkey has been confirmed for production and will be available on showroom floors in Australia.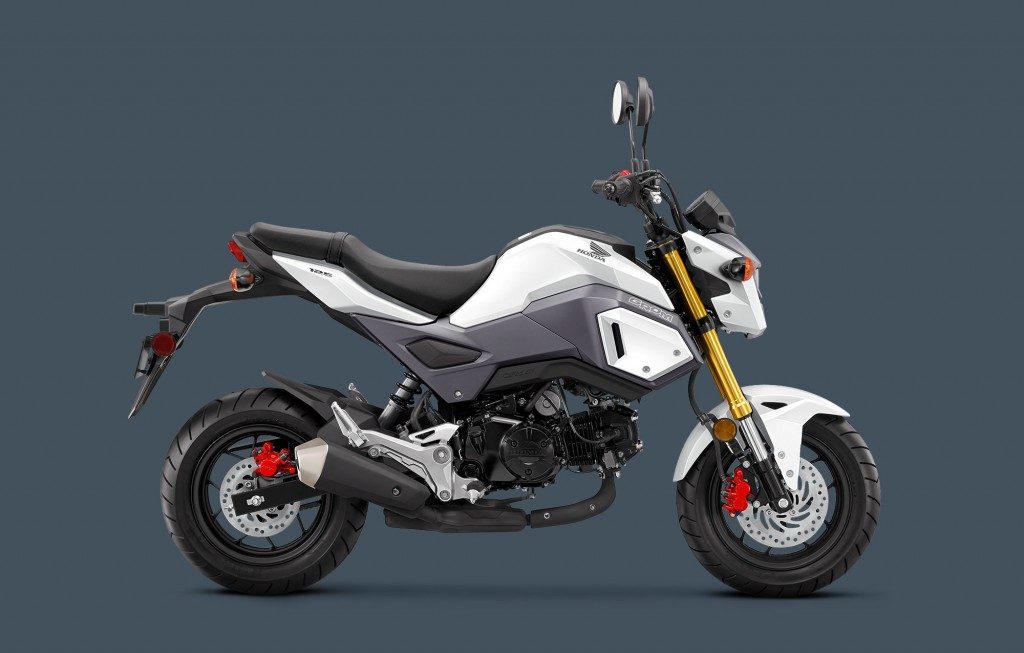 Where the Grom may appeal to the street bike crowd, the Monkey 125 looks like a retro Scrambler that was washed and then thrown in the dryer. The Monkey's styling is highlighted by a plush tuck and roll seat, mini ape style handlebars, a shiny chrome front fender tucked just below the lower triple clamp, and a high mounted exhaust accented with a chromed heatshield over the muffler. And while it may look old school, the new Monkey does carry modern features such as ABS brakes, LED lights, a Smart Key, and digital gauges according to Honda Australia.

Beyond the obvious styling differences, in comparing the specs of the Australian Monkey to those of the American Grom the two bikes mimic each other pretty well with only a few slight variances. They are both powered by the 125cc horizontal, single-cylinder engine with a 52.4mm bore x 57.9mm stroke. There's also the four-speed gear box, gold anodized 31mm upside down forks, and both bikes sport 12-inch wheels.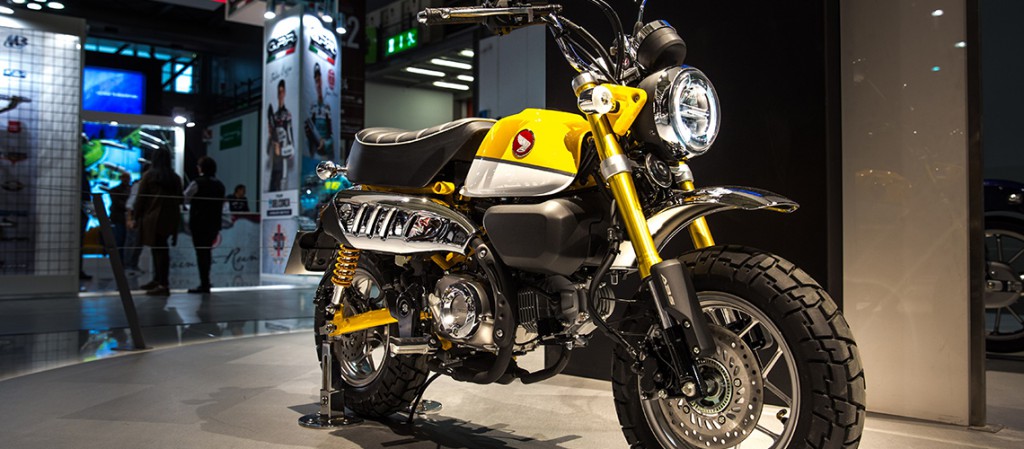 Instead of the Grom's under-seat, single rear shock, the Monkey is outfitted with twin coil over shocks mounted on either side of the subframe and swingarm. And even though the two fuel tanks are radically different, they both carry 1.4 gallons. Other subtle differences in the specs appear to be in the wheelbase, seat height, tires, and curb weight. The Monkey looks to come in at 2 inches shorter and 1/2 inch taller than the Grom. Instead of the street oriented 120/70-12 and 130/70-12 tires the Monkey will roll on more dirt friendly 120/80-12 and 130/80-12 mildly knobby tires. The Monkey also weighs an extra pound at 235-but that may just be a matter of rounding up rather than down.

No word on when we might see a 125 Monkey on US soil but based on the popularity of the Grom and other smaller displacement bikes we're hoping for a 2019 rollout.