Spring Into Action: 5 Motorcycle Prep Steps Before The First Ride Of The Season
Chaparral Motorsports
|
March 21, 2018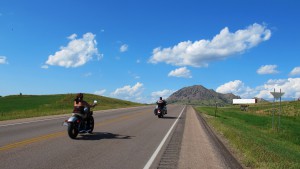 Spring has officially sprung, at least according to the calendar, according to the weather across most of the country we're still in the midst of a tough winter. While torrential rain and Nor'easters can put a real damper on you finally rolling your motorcycle out and getting some much needed seat time, the bright spot of this grey weather is it gives you more time to gently wake your bike from its winter slumber.

Another week or two of down time means you can take the steps necessary, that you might have been procrastinating, to prep your bike for its first Spring ride. If you settled your bike into its winter hibernation with some proper motorcycle maintenance steps then you shouldn't have many if any issues. However, if you just rolled it into the garage and said "see ya in a few months" you might be a little disappointed with you go to fire it to life. No fret though, we are here to help with these five simple prep steps that will make sure your motorcycle is ready to go when you are.

Flat and round: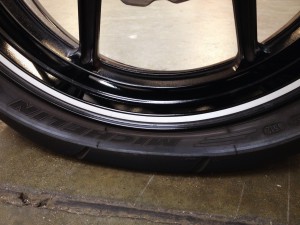 While you might have packed on a few pounds over the winter, your motorcycle tires just might have done the complete opposite. Sitting in a cold garage for months on end can lead to your tires losing a couple PSI of air. If it's only a pound or two you'll be fine, but if it's several pounds and your tires are noticeably low, you need to check them for cracks or deterioration. Cold, damp conditions can accelerate the degradation process of your motorcycle tires. You also want to make sure that your tires didn't develop any flat spots from the weight of the motorcycle resting on low air pressure for an extended period of time. If your notice there's cracks or the tires are showing signs of extreme weathering in the sidewalls it's time for some new motorcycle tires.

Ooooh That Smell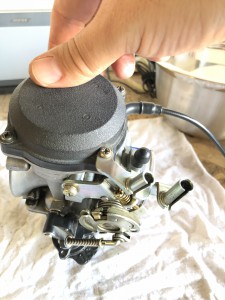 There is a possibility that during the few months that your motorcycle was resting the fuel sitting in the gas tank could have turned against you. Bad gas isn't just something your mom yelled at your dad about, it can happen to fuel that sits too long. Basically if gas sits for a long time it can become oxidized and lose its combustibility making for hard starting or rough running, or it can turn into varnish and gum up rubber gaskets and leave a mess in your fuel system. Products like [mageProductLink sku="760-270-1003" title=""]Liqui Moly Fuel Stabilizer[/mageProductLink] have additives that can help keep fuel fresh and volatile for long periods of time.

Pop open the gas tank and take a sniff (not too big, you aren't trying to relive high school by huffing your way to a cheap high) and see if it smells like gasoline. If it smells like gas you should be good, if it smells weird it's probably not good. You can drain a bit into a clear container and compare it to fresh fuel if you aren't completely sure. Old oxidized gas will look darker than fresh gas. If it is in fact bad you need drain the tank and carb/and address the fuel system.

Make sure the ends of the fuel lines are in good shape and not gooey or look like they've been leaking. Take the carb off give it a thorough cleaning with carb cleaner and a small soft bristle brush. Better yet, pick up a carb rebuild kit and get in there and replace your gaskets and seals while you clean up any messy or discolored areas. Check your jets and give them a good spray with carb cleaner, making sure the airways are free of debris. You should also inspect the inside of your gas tank and make sure it hasn't acquired any rust from the bad fuel before you refill it with fresh fuel.

Dead as A Door Nail

[caption id="attachment_67231" align="aligncenter" width="300"]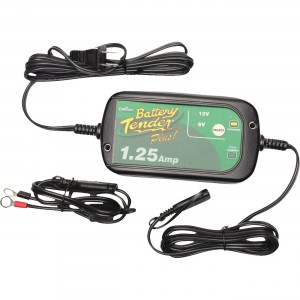 Deltran Battery Tender Plus 1.25 Amp Selectable Battery Charger[/caption]

In most instances your motorcycle battery will go bad before your fuel does. The easiest way to avoid this is to hook up your battery to a battery maintenance device like a Battery Tender before you tuck it away for the cold months. Actually just like with your tires, colder climates can have an adverse effect on battery life. With the ability to keep your battery in a state of readiness without over charging, motorcycle battery maintainer devices are a must have for just about any rider. If you forgot to hook your battery up to a tender you can try and revive it with a charger, but depending on how old the battery is and the type of battery it is, it could be a goner. Keep in mind a properly maintained battery should last you about 5 years so, maybe you were due for a new one anyways?

Let the Blood FLow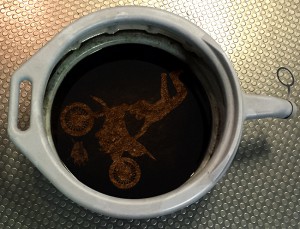 Do you remember when the last time you changed your oil was? Was it right before you rolled the bike into the garage for the last time before winter or months before that? If you didn't change the oil before winter it's best to drain the oil and start the season off with a new oil filter and some fresh quarts of oil. Actually, you might as well go ahead and give all your fluids a good once over. Check your brake fluid and make sure it's at the right level, isn't burnt, or there isn't any condensation in the master cylinder. If you bike has a radiator check the coolant level and make sure it's up to par.

Wash n Wax

[caption id="attachment_67233" align="aligncenter" width="300"]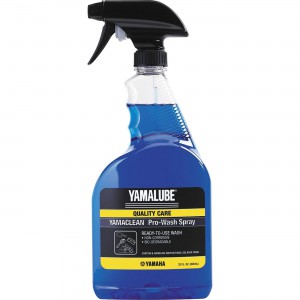 Yamalube Yamaclean Pro Wash Spray[/caption]

After going over the steps listed above show your bike some love and give it a nice bath. A good rinse, wash, and repeat will allow you to get into all your bike's nooks and cranny's so you can inspect minute details that you might have missed while going over the other steps. Check the wear in your sprocket and motorcycle chain, check around your fork seals and make sure there isn't any dust or dirt built up indicating a leak or oil seepage, inspect the frame for stress cracks, and give all your nuts and bolts a good nipple twist to make sure there isn't anything loose. Finish up with a delicate wax over all the sheetmetal and lubricate your chain and/or condition your seat and saddlebags if they are leather.

Bonus: Yoga Master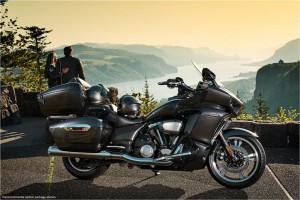 Now that you've taken care of your motorcycle it's time to take care of yourself. Remember you've probably been resting just as much as your motorcycle has over the winter, so spend some time prepping your body-especially if you're an older rider or you incurred an injury during the offseason. Depending on what kind of bike you own, the riding position on a motorcycle can be much different than the sitting position on a couch. Therefore it's important to make sure your joints and muscles are ready to get back in the saddle. This can be really important if you own a large touring motorcycle like a Honda Gold Wing, Harley-Davidson bagger, or a Yamaha Star Venture. Balancing a heavy touring bike such as these at stops or slow crawls can be work on your legs and knees, so it's imperative your lower body is up to the task.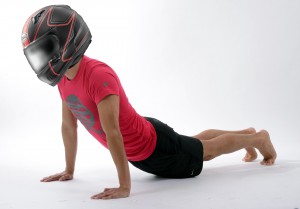 Do some stretches to get your body loose and make sure you stretch out your back to avoid cramping if you ride in a tucked position on a sport bike. Stretch your neck so that you have good movement from side to side when you go to check for lane changes or when you look over your shoulders. It's also important to remember that after long periods in the saddle or with your hands on the grips for a long time that your hands, feet, and rear end can go numb from the vibration of the motorcycle, so be prepared-especially the first couple rides of the season.