This & That: 2018 Kawasaki (Digital Camo Edition)
Chaparral Motorsports
|
March 19, 2018
If You Ride This: 2018 Kawasaki (Digital camo edition)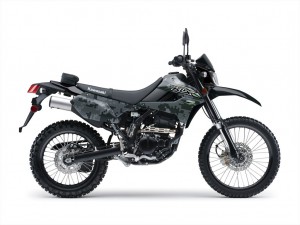 After missing from its lineup for several years Kawasaki has re-released the KLX 250 into the wild of the dual sport world-this time sporting modern technology in the form of Kawi's Digital Fuel Injection (DFI). Gone is the Keihin CVK34 carb and in its place is a 34mm throttle body that delivers a fine mist of go juice via a 10-hole injector and precise engine mapping. The addition of the DFI system result is instant throttle response, no more cold starting hassles or dealing with a choke, and miles of smiles no matter what elevation you climb to.

The 249cc four stroke single won't break any land speed records but will provide power that is easy to handle and manage in offroad situations which could be a real positive for those new to the dirt. The relatively tall seat height of 35" and 11" of ground clearance may look intimidating to riders of shorter stature, however, weighing in at 304 pound soaking wet and its narrow mid-section makes for relatively easy balancing and maneuverability.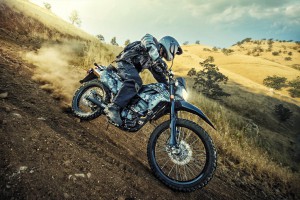 The digital camo color scheme has been borrowed from it big brother the KLR 650 and is a nice departure from the typical green and white.

Suspension is handled by a 43mm cartridge fork with compression damping adjustments. The rear is outfitted with a Uni-Trak shock with compression, rebound, and preload adjustments.

The new DFI makes the KLX a pretty decent fuel sipper that gets about 60mpgs. That means you can get 120 miles out of the two gallon gas tank.

The 21" and 18" black powdercoated spoke wheels not only aid in ground clearance but fit perfectly with the stealthy look of the camo design.



You Should Get That: Go Anywhere Gear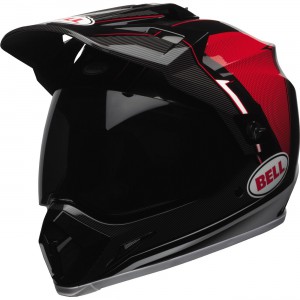 [mageProductLink sku="650-7092687" title=""]Bell Helmets MX-9 Adventure MIPS Berm Helmet [/mageProductLink]- $219.95
Lightweight Polycarbonate/ABS shell. MIPS energy management system. Integrated/removable shield with NutraFog II anti-fog, anti-scratch, and UV protection.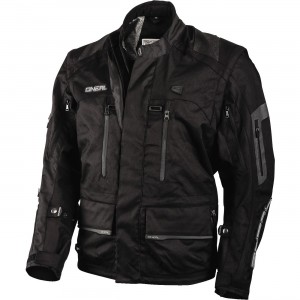 [mageProductLink sku="023-1104-102" title=""]O'Neal Racing Baja Jacket[/mageProductLink] - MSRP $99.99
Windproof, water repellent shell. Pockets on shoulders and elbows for impact foam. Adjustment straps for neck brace. Hydration bladder and hose compatible. Nine water resistant pockets.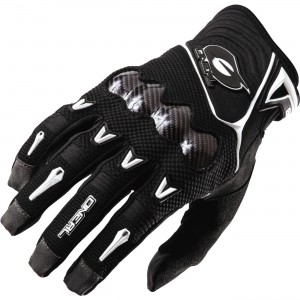 [mageProductLink sku="023-0468-808" title=""]O'Neal Racing Butch Gloves[/mageProductLink] - $49.99
Polycarbonate, ballistic coverage, on individual knuckles. TPR (Thermoplastic Rubber) and direct injection patches on top side of fingers and wrist. Silicone rollover fingertips, for enhanced lever control.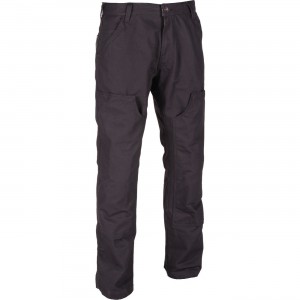 [mageProductLink sku="261-3719-000-028-000" title=""]Klim Outrider Textile Pants[/mageProductLink] - $169.99
Cotton canvas construction. D3O Hook & Loop hip and knee armor. Leg cut compatible with off-road and adventure boots. Meets or exceeds C.E. LEVEL 1 certifications.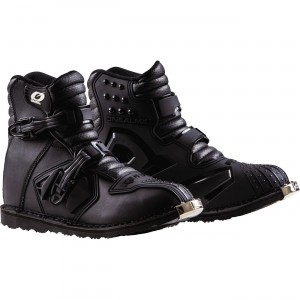 [mageProductLink sku="023-0344-007" title=""]O'Neal Racing Rider Shorty Boots[/mageProductLink] - $109.99
Motocross boot with air mesh interior, generous heel support and cushioned insole for extra comfort. Injection molded plastic plates protect against impacts. Easy to operate, snap lock adjustable two buckle closure system.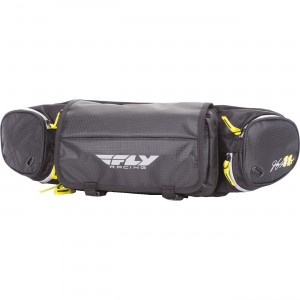 [mageProductLink sku="132-28-5161" title=""]Fly Racing Johnny Campbell Signature Series Tool Pack [/mageProductLink]- $45.95
Tool compartment with key loop, clear plastic bolt pocket, fold down mesh pocket and elastic straps for basic tool necessities. No slip back keeps pack in a secure position on rough terrain.