Harley-Davidson Shocks Electric Motorcycle Market With Investment In Alta Motors
Chaparral Motorsports
|
March 1, 2018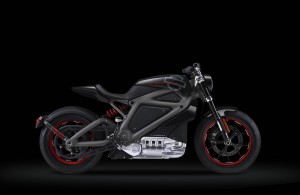 We are only two months into the new year and 2018 has been sparked with some positively electrifying news from Harley-Davidson. First, during a January earnings call for the fourth quarter of 2017, it was announced the Harley-Davidson was going to be heavily spending on electric vehicle technology and would bring an electric motorcycle to market in 2019. Then just a few weeks ago the V-Twin manufacturer filed a trademark application for "H-D Revalation" in regards to engines, batteries, and powertrains based around electric technology. And just this morning it was announced that Harley-Davidson has made an equity investment in electric motorcycle manufacturer Alta Motors in order to collaborate on electric motorcycles.

Based in California, Alta Motors is most widely known for its RedShift offroad motorcycle models such as the Redshift MX, MXR, and the EXR Enduro model, but also produces its SM model which is a SuperMoto. The company has quickly become a leader and innovator in the lightweight electric motorcycle market and has proven to build competitive and capable machines with pro motocross rider Josh Hill competing on the bike in events like the Red Bull Straight Rhythm and an exhibition event at the Geneva Supercross this past year against Motocross Champion Ricky Carmichael.

https://youtu.be/TWzu5lkDDA0

Back in 2014 Harley shocked many people when it rolled out its Project Live Wire, it's first ever all electric motorcycle. A concept motorcycle that was toured around the country to gauge the interest of its customers, motorcycle enthusiasts, as well as the general public, Project Live Wire was a far departure from the company's tried and true roots of cold steel and what many call antiquated ICE technology. After circling the rally circuit for a year or so the enthusiasm waned as little else was ever talked about or revealed as to the future of the electric motorcycle.

While it has been a tough couple of years for H-D with declining sales and a struggle to ignite interest in its motorcycles amongst younger riders, the announcements about heavily investing in electric technology, delivering an electric motorcycle in 2019, and the H-D Revalation trademark application definitely got people talking.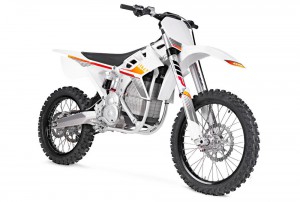 This recent investment in Alta Motor however piques interest even more because the collaboration not only joins Alta's extensive knowledge and expertise in electric vehicle technology with Harley's massive global footprint, but it also combines two opposing segments in the motorcycle market: offroad and cruiser. The goal of the companies working together is to create "new electric urban motorcycles" but the collaboration should allow both companies to learn from one another as they continue to develop their own individual product lines as well as create cross over markets between the two.

Could this union be the shock to the system old man Harley needs to wake up and draw young riders into its arms?