New Videos From Dunlop Motorcycle Tires
Chaparral Motorsports
|
February 19, 2018
[caption id="attachment_66734" align="alignright" width="300"]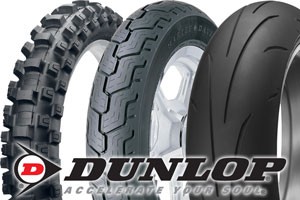 Dunlop; Dunlop Geomax MX32 Soft-Intermediate Terrain Rear Tire; Dunlop Harley-Davidson D402 Rear Tire; Dunlop Sportmax Q3 Rear Tire; Motorcycle Tires; Dirt Bike; Street Bike; Cruiser; Sport Bike; Touring; Product Photo; Logo[/caption]

(Press Release) Buffalo, NY: Dunlop has released several new product videos for its most popular product lines including American Elite®, the [mageProductLink sku="331-32sm94" title=""]Sportmax Q3+[/mageProductLink]®, [mageProductLink sku="331-33r301" title=""]Roadsmart III[/mageProductLink]® and GPR-300®, the Geomax® family, and the Harley-Davidson Co-Branded tire line up.

The videos feature DMXS radio hosts Kevin Kelly and David Izer, well-known industry personalities who have been covering motocross and supercross in-depth for 15 years.

https://youtu.be/KJco8j73ZGM



https://youtu.be/a2jbB2fj-c0



https://youtu.be/HR79KXelDus



https://youtu.be/Dxl3g-BUHCQ



You can see more videos from Dunlop on their YouTube channel: www.youtube.com/user/DUNLOPTIRESCHANNEL

About Dunlop Motorcycle Tires

Dunlop is the largest supplier of original equipment and replacement motorcycle tires in the U.S.A. and the only manufacturer of motorcycle tires in North America.