ARAI HELMETS ANNOUNCES NEW DEFIANT-X AND CLASSIC-V HELMETS
Chaparral Motorsports
|
February 19, 2018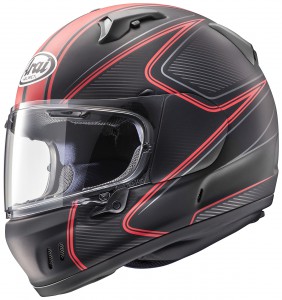 Nearly 70 years ago, Hirotake Arai created the first motorcycle helmet in Japan to protect his own head. Today, Arai Helmets is managed directly by his son and grandson, and has grown to be recognized as one of the world's premier helmet manufacturers.

Such recognition did not come easily or overnight, but as a result of decades of focus on improving upon what came before; always trying to outdo yourself. This philosophy is shared by every employee at Arai, from top management through every active participant who has a vested interest in their contribution to the final helmet - a helmet that might be worn by a friend, a family member or even a MotoGP star.


Arai is proudly committed to the consistent pursuit of gains in protection with each helmet they create, just like their founder.

https://youtu.be/w_I3rsm84Z0

Unwilling to just jump on the V-twin and retro helmet style bandwagon, Arai took it upon themselves to create two new models that completely redefine how helmets in these segments should perform. To this end, Arai is proud to announce the release of the Defiant-X and Classic-V.

Held to the same high standards as the rest of their helmets, both the Defiant-X and Classic-V represent Arai's commitment to time-honored quality and uncompromising protection. The result is a pair of helmets that push performance boundaries and defy expectations.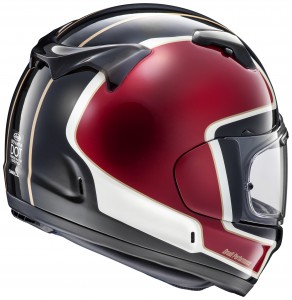 Through the consistent pursuit of gains in protection, the Defiant-X builds upon the foundation established by its predecessor, the Defiant Pro-Cruise, but defines itself through much more than just a styling update. The Defiant-X features:



Peripheral Belt Shell Construction: Formula 1-inspired shell design created by layering multiple materials, bonding them with proprietary adhesives and then fortifying the most critical areas with an aerospace-grade Super Fiber belt

All-New Ventilation System: Mouth vents equipped with an internal shutter mechanism so as not to obstruct the clean and aggressive external shell design

Exhaust ducts behind the cheek pads promote unprecedented airflow inside the helmet in combination with side slit air channels

One-Piece, Multi-Density EPS Liner: An EPS liner optimized from decades of research and development for maximum protection as needed throughout the entire liner

MAX-V Cavity Shield and Pinlock lens come standard for improved visibility in changing weather conditions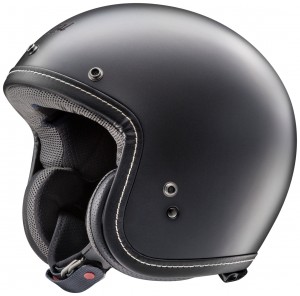 The Classic-V breaks new ground not only for Arai, but also for what an open-face helmet can be. The Classic-V features



Period-True Styling, With The Latest Technology: With a focus on protection, even our retro ¾ gets our peripherally-belted (PB-cLc) shell, providing tremendous strength in an incredibly small and lightweight package

One-Piece, Multi-Density EPS Liner: Optimized from decades of research and development for maximum protection throughout the entire liner

Heritage Styling, Modern Luxury: Underneath the retro looks lies an odor-eliminating, dirt-resistant antimicrobial liner that helps the helmet stay fresher, longer

Patented Ventilation: Yes - Ventilated! This smooth, retro helmet is actually fully ventilated: air enters via three intakes, flows over the head and exits through a multi-staged channel that leads to all-new Venturi exhaust ports

https://youtu.be/sxut9sLr5SM

With Arai's new Defiant-X and Classic-V, riders don't have to sacrifice protection to be cool. Both the Defiant-X and Classic-V are DOT and SNELL certified, and are available in a number of colorways with more on the way. MSRP for the Defiant-X is $659.95 - $809.95, and $469.95 - $589.95 for the Classic-V. Find them at any official Arai dealer to experience The Arai Difference Spring 2018.