Feld Entertainment And Monster Energy Supercross Announce 2019 Western Power Sports Partnership
Chaparral Motorsports
|
February 9, 2018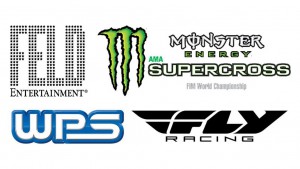 (Press Release) BOISE, ID, (February 8, 2018) - Feld Entertainment announces a new long-term partnership deal with Western Power Sports and Monster Energy AMA Supercross, an FIM World Championship.

Starting in 2019, Western Power Sports (WPS) will become the official and exclusive Power Sports Parts and Accessories Distributor for Monster Energy Supercross, the most competitive and highest-profile motorcycle racing championship in the world. The FLY Racing brand will also become the official and exclusive gear sponsor, including helmet, gloves, jersey, pants and boots.

"WPS/FLY Racing is honored to announce our long-term partnership with Monster Energy Supercross and Feld Entertainment. Our goal at WPS is to always provide the highest quality service to our dealers and the very best products to their customers. WPS has a passion for the power sport industry, and this is another way to show our long-term commitment to the growth of the sport. Teaming up with Monster Energy Supercross is a proud day in our company's history," said Western Power Sports President and CEO, Craig Shoemaker.

As part of the long-term agreement, Western Power Sports will provide significant experiential marketing activations within the weekly Pit Party at each event for the thousands of fans to enjoy fully-immersive experiences. WPS will also host and engage their robust dealer network each week.

"There is a vision for the long-term health and growth of Monster Energy Supercross that we share with Western Power Sports. That like-minded thinking, coupled with the entire organization's passion for the sport, made them an ideal long-term partner that all of us at Feld Entertainment are pleased to welcome," said Jason Bitsoff, Senior Vice President of Global Partnerships for Feld Entertainment.

For more information on the Monster Energy AMA Supercross, an FIM World Championship, please log on to SupercrossLIVE.com, the official website of Monster Energy Supercross.