Motorsports Enthusiasts' 2017 Christmas Guide: Gift Ideas For Less Than $50
Chaparral Motorsports
|
November 10, 2017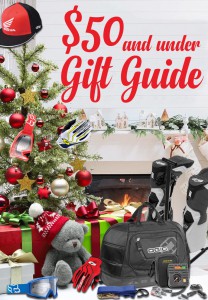 Shopping for a motorcycle, ATV, or UTV fanatic can be extremely difficult if you don't know anything about that kind of stuff other than the fact that they all have motors and wheels. This guide is to here to help eliminate the confusion of having to know specific details such as vehicle year/make/model, two store of four stroke, and engine size. We've made it easy by compiling this list with ten gift ideas that are less than $50 and can appeal to a broad range of motorsports enthusiasts.

Tiedowns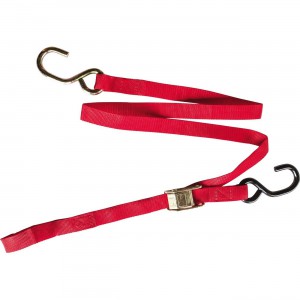 It doesn't matter if they ride a dirt bike, street bike, cruiser, ATV, or UTV a good set of tiedowns are always needed. These strong straps are used to secure a vehicle when transporting it in the back of a truck, on a trailer, or inside a toy hauler. There are two basic kinds of tiedowns, ratchet style and standard hand-tighten cam buckle style.

The ratchet style is typically best for heavier applications like cruisers, touring bikes, and UTVs, while the cam style is good for lighter motorcycles such as dirt bikes, pit bikes, as well as scooters and lightweight ATVs. Slasher Products offers both kinds in a couple different colors.

Stop and Go Mini Air Compressor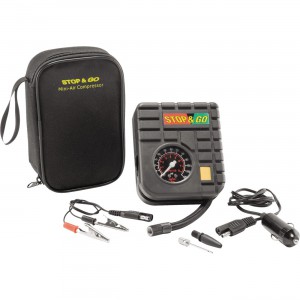 If you've ever had a flat tire you know how much a bummer it is. Just think of how much a pain it is to have a flat tire while riding trails out in the middle of nowhere. With its compact size, this Mini Air Compressor from Stop and Go could be stored in a backpack or the storage compartment of a ATV or UTV and come in very handy.

The pump gets its power from an external source such as a motorcycle or UTV battery and it comes with a cigarette lighter plug or alligator clips so there's a couple different options for hooking up to a power source. The pump has a gauge to see what pressure the tire is at and there's a built in LED light to make it easier to see at night. On the backside is a small stash pocket that holds a couple adapters to air up inflatables like rafts, basketballs, and soccer balls. The kit only weighs 14 ounces and comes with a case to keep everything clean and organized.

Fox Main goggles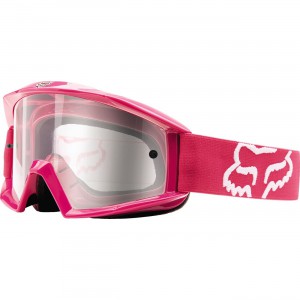 If a rider/driver can't see in front of them when on a motorcycle, ATV or in a UTV, they're probably going to have an accident. Dirt bikers, ATV riders, and UTV drivers can always use a spare set of off road goggles. Depending on what kind of motorcycle helmet they wear even cruiser, ADV, and dual sport riders use goggles. So gifting someone a pair these Fox Racing Main Goggles not only makes for an inexpensive present but also shows that you care about their eyesight.

Ogio Headcase Helmet Bag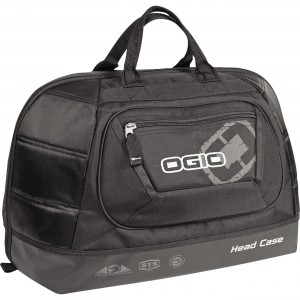 Motorcycle helmets can be extremely expensive, especially if the owner went the extra step to have the helmet custom painted. Therefore when not in use most people make sure they store their helmet in a safe place.

This Headcase Helmet Bag from Ogio provides superior helmet protection with foam padded panels, a fleece-lined lined interior, and a protective closure to guard the helmet surface from the teeth of the zipper. It's big enough to fit either a fullface street helmet or a motocross/dual sport helmet with the visor attached. The bag also features several pockets to store items like goggles, keys, and paperwork.

Unit boot Stand With Handle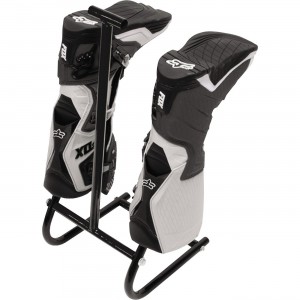 This is one of those gifts that most people won't realize they needed until they actually use it. Motocross boots get extremely sweaty and in some situations muddy or dirty after a spirited ride. This stand makes it easy to rinse and clean the boots and then let them air out so they stay fresh. No more fussing with the boots flopping over as they get hit with the hose, this stand keeps the boots in place and enables the water to drip off and the boots to dry out so they don't get moldy and even smellier. This is even a convenient gift for people who don't ride offroad but like to take care of their motorcycle boots by keeping them looking good and smelling good.

Gloves
Gloves are another one of those items that a motorsports enthusiast can't have enough of. For offroad types they typically like lightweight gloves that breathe really well and offer good grip in the palm and finger tips-something like the Element Gloves from O'neal.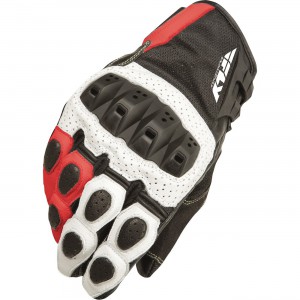 Street riders usually go for gloves that provide plenty of protection over the top of the hand fingers, and knuckles and have padding in the palm area for comfort. The Brawler Gloves from Fly Racing are nice because they offer great all over protection, abrasion resistance, and breathability with their perforated leather chassis. They are also touch screen compatible so the rider doesn't have to remove the gloves to operate their smart phone.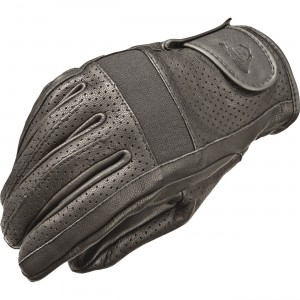 Most cruiser owners prefer simple black leather attire when then ride, and while these Jab Vented motorcycle gloves from Highway 21 look about as simple and basic as you can get, they have some nice features. They have dual density memory foam in the palm to help reduce vibration and provide all day comfort. The chassis is made out of perforated goat skin, making them very soft and breathable. There's a knuckle panel reinforced with Kevlar® fibers for impact protection and an elastic wrist cuff with Velcro close for a comfortable and adjustable fit.



Factory Effex Hoody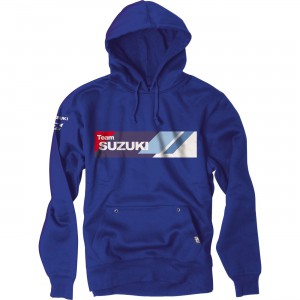 Nothing is better in the winter time than slipping on a warm hoody when it's cold. Actually the only way it could get better is if you can represent your favorite motorcycle brand at the same time. If there is someone on your list that is a fan of one of the big four Japanese motorcycle manufacturers: Honda, Suzuki, Kawasaki, or Yamaha, then Factory Effex has you covered with its assortment of hoodies. All you have to do is figure out which brand they ride and what size they wear.

Factory Effex Hat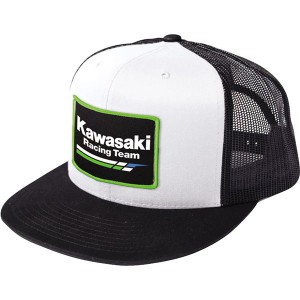 You can almost never go wrong gifting someone a hat. Again just like the hoodies, Factory Effex offers hats branded with the big four Japanese logos.

Lockstraps Helmet Jacket Lock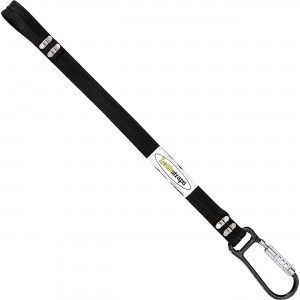 Nobody likes to have their stuff stolen. This is especially true when it comes to motorcycle riders and their helmets. Most motorcycle riders often place their helmet on or next to their bike when taking a break, having lunch, or dipping into a store to run an errand leaving the helmet vulnerable to thieves. Not only does it cost a lot of money to replace a helmet, but if it gets stolen during a ride then the rider could be be stuck until they can get their hands on another helmet, potentially get a ticket for riding without a helmet, or worse, incur serious head trauma if they decide to ride with no helmet and end up crashing.

To help combat a motorcycle helmet form walking off in the wrong hands there's this security strap from Lockstraps. While it looks similar to a tie-down this strap has a heavy-duty 3mm stainless steel cable running through the middle of it making it extremely difficult to cut through. It has a loop on one end and a hardened steel combination lock carabineer so that the rider can loop it through their helmet, jacket, or both and the secure it to their motorcycle frame or wheel.

Battery Tender Junior Selectable Charger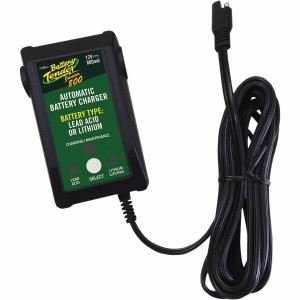 This trick little charger from Battery Tender can be the difference between a bad day and a good day for motorcycle, ATV, or UTV junkie. Unlike automobiles, not all motorcycles, ATVs, or UTVs get used on a daily basis, so their batteries have a tendency to lose juice. However, by simply hooking up a battery to this maintenance device the owner will never have to worry about walking in to the garage and finding their ride dead on the spot because of the battery.

Simply hook the terminals to the battery, plug in the Battery Tender Junior Selectable Charger into the wall and the unit will safely monitor and charge the battery as needed. What is really great about this charger is that it is compatible with lead acid, AGM, Gel, and Lithium type batteries-don't worry you don't need to know what all that jargon means; you just need to know that it works on the most popular types of batteries.

There, you go, some of our favorite items that will appeal to the majority of motorsports fans and won't break your bank. Hopefully this gave you some good ideas and will make your Christmas shopping a little easier this year.

DuPont™ and Kevlar® are trademarks or registered trademarks of E.I. du Pont de Nemours and Company