KTM UNVEILS NEW FREERIDE E-XC AND ANNOUNCES FUTURE E-MOBILITY PLANS
Chaparral Motorsports
|
October 19, 2017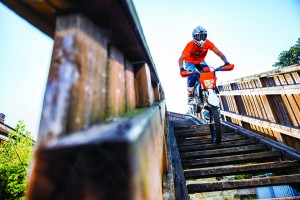 KTM Press Release:
The powerful and agile KTM FREERIDE E-XC is now even better. Powered by a state-of-the-art electric motor with a peak of 18 kW fitted into a re-designed composite frame that provides even better stability, this e-machine now benefits from a 50% capacity increase in its new KTM PowerPack, which offers up to one and a half hours of riding time with just one battery charge. The new KTM FREERIDE E-XC now also utilizes energy recuperation when coasting or braking for an additional range boost, and the battery has a quick charging time, while also providing 70% of its initial capacity after 700 charge cycles. In addition, this lightweight bike boasts a new WP Xplor 43 upside-down fork system with enhanced sensitivity, and a new WP PDS Xplor shock absorber with improved progression and adjustment options.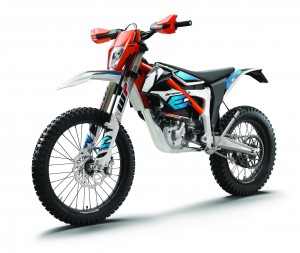 The KTM FREERIDE E-XC features three riding modes: Economy, Enduro and Cross. Its easy operation, with no clutch or gear shift lever, and a confidence inspiring low seat height of just over 900mm, combined with its extreme cross-country agility, ensures that this is the ultimate electrically powered machine for beginners to experienced level riders. Stylish new bodywork with racy graphics, trim and colors, a new dashboard and re-positioned ignition lock provide further benefits over the previous model. Producing zero emissions and minimal noise pollution, the possibilities are endless with the ultra-playful KTM FREERIDE E-XC.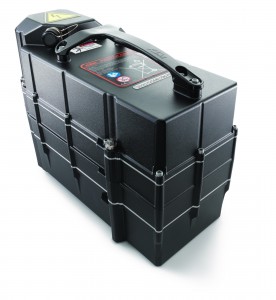 This latest e-powered machine is part of KTM's long-term commitment to e-mobility, which began over 10 years ago in KTM's research and development department in Mattighofen, Austria. The Austrian brand plans a range of machines for the future including e-mini, and an e-scooter, as well as maximizing its partnership with PEXCO with a new possibility to produce crossover products in the bicycle sector. The vision is clear, and by 2025 KTM will increase emphasis on machines from 250 watt to 11kWh due to market suitability and efficiency.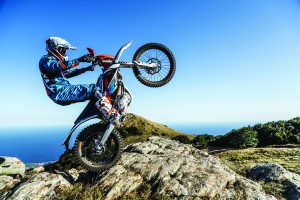 Stefan Pierer (KTM CEO): "We are proud to present the new KTM FREERIDE E-XC, which marks the next step in development of e-mobility within KTM and is a continuation of our commitment to this segment. We know that e-mobility will change the landscape of travel in the future, and our vision is very clear. Looking ahead to 2025 we expect to have a wider range of models available with a focus in the commuting arena. We also plan crossover machines with our collaboration with PEXCO, as well as using our e-mobility expertise in other applications."

The new KTM FREERIDE E-XC will arrive to the North American market in limited quanities (not street legal in North America). Please stay tuned for additional information regarding the product's availability.