Ultimate Motorcycle Bucket List...Part II
Chaparral Motorsports
|
August 25, 2017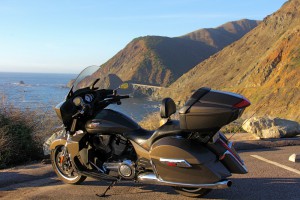 We are back again with yet another list chocked full of adventures and accomplishments for fans of two-wheeled transportation. If you didn't catch the first installment of our Ultimate Motorcycle Bucket List you can read it here. In this list we continue where we left off, taking you to across the world on beautiful adventures and giving you ideas of goals to achieve before you jump aboard the big motorcycle in the sky.

Trip around the East Coast During Fall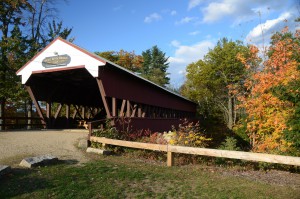 Spring and summer are typically when you see the most motorcycle riders on the road, but fall is definitely where it's at. Not only are the temperatures cooler and more ideal for riding, but it's all about the colors man, the colors! We might not experience it much here in California (especially southern California), but a trip up through the east coast when the leaves begin to turn can be a life changing experience. A leisure motorcycle cruise down a desolate country road surrounded with various shades of red, brown, orange, and green can bring great inner peace and help you mentally prepare for the forthcoming winter hibernation. With plenty of rolling hills, amazing scenery, and a plethora of historic inns and quaint bed n breakfast spots, the New England area is loaded with great riding roads and places to hop to and from along your route.

Go for a Two Wheeled Surf on California State Route 1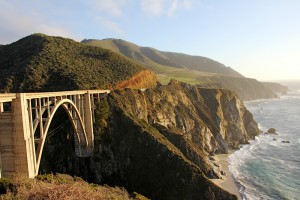 We have a lot of things to be thankful for over here in California, but by far one of the Golden State's greatest features is its magnificent coast line. With long stretches of sandy beaches, rocky ocean side cliffs that look like they could be in a professional painting (many have been), stunning flora and fauna, and a myriad of historical and interesting attractions along the way, California's State Route 1 (SR1)/Highway 1 has deservedly become an iconic roadway recognized the world over for it beauty. SR1 runs from Dana Point in the south to Leggett in the north and stretches for more than 650 miles along the coast (mostly), making it the longest state route in California. The route takes on several names along it course such as Pacific Coast Highway (PCH), Cabrillo Highway, Shoreline Highway, Coast Highway, and US 101. SR1 also serves as a one of three main north/south thoroughfares between two of the state's most popular cities, Los Angeles and San Francisco.

Most of the route traverses along the California coast providing awesome views of the majestic Pacific Ocean. It does also wander inland at some points as it climbs through lush tree lined sections, massive rolling fields, and bustling cityscapes. There are plenty places to visit along the way such as Huntington Beach, Santa Barbara, San Luis Obispo, Bixby Bridge, Big Sur, San Francisco Bay, Golden Gate Bridge, and Santa Cruz, just to name a few. If you're feeling funky book a night at the historic Madonna Inn in San Luis Obispo-every room has its own theme and is uniquely (that's putting it lightly) decorated. You'll also want to make a trip up to Hearst Castle and checkout the magnificent layout the newspaper magnate called home. Just north of the castle be sure to make a stop at Piedras Blancas elephant seal rookery and watch these massive mammals bask in the sun.

If you plan a road trip along Highway 1 make sure you give yourself at least a week because you'll want to take your time to appreciate everything the west coast has to offer. Most people will rent a convertible to take all the sights, sounds, and smells-but you'll have them beat with just your two wheels.

Soak in the Amalfi Coast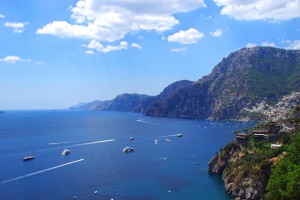 If you're a connoisseur of fine wine, fine food, or fine views, the Amalfi Coast is for you. Meandering along the Salerno Gulf of southern Italy, the gentle Mediterranean climate, piercing blue hues of the Tyrrhenian Sea, centuries of history, and pristine scenery have drawn vacationers for decades. Cruising the coastline you'll be treated to jaw dropping coastal views with crags that disappear into the glimmering bay, mountainside villas stacked amongst each other like colorful Tic Tacs, and some of the most desirable scenery in the world. While Amalfi is one of main towns along the coast there are plenty of other destinations long the coast. Whether it's sightseeing ancient sites, stretching your legs with a vigorous yet stunning hike, sipping on the region's finest limoncello, or blowing your children's inheritance with an extravagant shopping spree, there's plenty to do along the coast when not exploring on two wheels.

Travel the Transfagarasan Road
[caption id="attachment_64662" align="alignright" width="300"]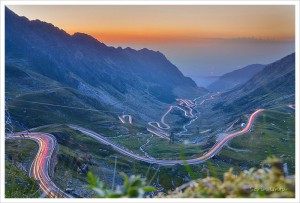 Photo: romaniatourism.com[/caption]

You might not be able to say it, but when you see it you'll definitely want to ride it. Located in the Carpathian Mountains of Romania, this 56 mile piece of paved ribbon serves up tight hairpins and sweeping S curves as it winds past Poenari Castle, the residence of Vlad the Impaler and climbs more than 5,000 feet to its highest point at an altitude of 6,699 feet. As the second highest mountain pass in Romania the road is only open during certain times of the year, typically June through October.

Constructed in the early '70s for military purposes, the Transfagarasan is a national road in Romania and has earned several nicknames such as "Road to the Sky", "Road to the Clouds," and "A spectacular Monument to Earth-Moving Megalomania" due to the fact that it was initially blasted out with the help of 5,900 long tons of dynamite. It was even called "the best road in the world" by Jeremy Clarkson on an episode of Top Gear, so take that for what it's worth. Besides it's amazingly squirrelly ascent/decent the route takes you through an assortment of five tunnels, 27 viaducts and 831 small bridges. Just don't plan on zipping in and out of the turns if you make your way to this road as the average speed is about 25mph.

Rebuild a Basket Case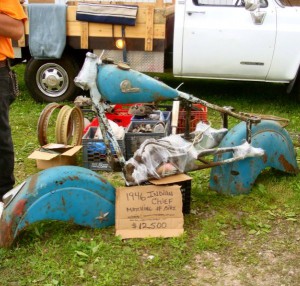 No we are not talking about taking a basket-weaving class at the local community college; we are talking about carefully reconstructing a collection of parts into a fully functional, safe-riding motorcycle. The phrase may not be as common as it used to be, but if you mention basket case to any old time motorcycle rider he/she will be bound to tell you about the time they spent a chilly winter in their garage identifying, sorting, cleaning, and reassembling a pile of parts they scored. A basket case is a motorcycle that someone tore down with the intention of rebuilding but never did because they either didn't know how or just gave up. They got the name basket cases because the owner or whoever tore it down would end up just throwing all the parts into some kind of large container like old wooden fruit basket, an old milk crate (maybe a couple of them), or cardboard box.

It takes a lot time, dedication and often research to rebuild a basket case, mostly because unless you know exactly what parts you have or where they came from, you'll be spending a lot of time trying to figure out if you even have a complete bike or a bunch of bits form several different bikes. While it does take a ton of work to figure out what you have and how it all goes together, the satisfaction and intimate knowledge you obtained from completing a project like this is immeasurable and gives you a great stories to tell about the bike.

Restore a Vintage Motorcycle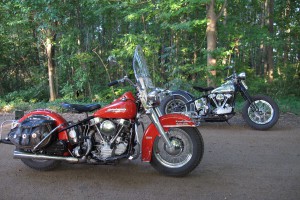 While restoring a vintage motorcycle is very similar to rebuilding a basket case, in this instance we are referring to a bike that is mostly complete, but may have seen much better days. In some circles you may hear the term bar find, which is the ultimate goal of many fans of old motorcycles--to score an incredible deal on some vintage iron that's been tucked away in an old barn somewhere. If you're a die-hard motorcyclist then chances are there's that one old school bike that you have been yearning to get your hands on. Maybe it was that motorcycle you used to zip around on back in college, or the first motorcycle you ever rode, or the picture of your grandpas' Flathead Harley that your grandma used to keep on the mantle. Whatever it is, the thrill of chasing that motorcycle down can almost be as fun as getting it in good running order.

Restoring a vintage motorcycle takes time to research the parts and make sure everything is from the correct year. You may find that the previous owner tried to customize the bike to their liking or used aftermarket parts as opposed to OEM replacements. Chasing the parts down can be an extremely long and daunting challenge, but on the rare occasion you can score a highly scarce NOS part can be like finding a nugget of gold. Color-matching the paint to factory hues, sourcing vintage motorcycle tires, and understanding the mechanical intricacies of your machine are all part of the challenge but also what make vintage motorcycle restoration so rewarding and so much fun.

Make a Ring Around Nürburgring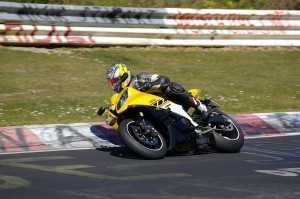 When it comes to track days, if you're going to test your two wheel mettle in a closed course setting you might as well do it at one of the most popular motorsports locales in the world, the Nürburgring in Nürburg, Germany. At nearly 100 years old the circuit has garnered several nicknames that include The Ring and Green Hell, it has also changed course (pun in intended) over the years but is still a sought after destination and highlight of any moto or automotive enthusiast. The complex is comprised of two circuits the GP track and the Nordschleife. While you can find track days for both most people prefer to partake on the longer Nordschleife circuit which runs nearly 12.9 miles in length.

The extremely demanding 13 mile-long course requires constant attention as you rip through 33 left turns and 40 right turns of varying degree some with bending inclines that drop off into blind curves. Definitely not for the faint hearted, there used to be days where they would allow motorcycles only to ride the one way course, but that doesn't seem to the case anymore (at least at the time this article was written). So that means you will be "sharing" the course with the family wagon as well as supercars, oh and there's no speed limits. As beautiful as it may be with its lush green, rolling hills and dense forests this is one track you don't want to take your eye off of otherwise it will come up and bite you. Be forewarned you will see people slide off into the rails, lift off the inclines, and possibly even clip one another. Just keep your eyes on the road ahead, pick your lines carefully, and don't ride beyond your abilities.

Visit the Barber Motorcycle Museum
[caption id="attachment_64670" align="alignright" width="300"]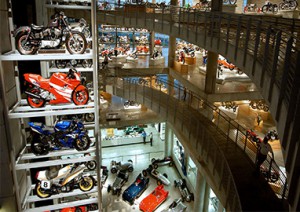 photo: barbermuseum.org[/caption]

If your idea of a good time is fawning over impeccable pieces of two-wheeled machinery and then jumping on your ride and knocking down a few closed course laps then the Barber Vintage Motorsports Museum is the place for you. Recognized as the largest motorcycle museum in the world by Guinness World Records, the Barber Museum and Motorsports Park is a motorcyclists dream come true. Located in Birmingham, Alabama, the museum houses more than 1,400 motorcycles from all the major manufacturers spanning some 100 years. As well as two wheeled dreams the museum also caters to fans of four wheels with a choice selection of rare race cars and an extensive Lotus collection. Known as the "Living Museum" the 830 acre park sports a 2.38 mile closed course track that hosts a plethora of motorcycle and automotive races and events. There are some 60-plus track days held throughout the year that lets riders of all skill levels twist their throttles and dip their knees across the world-class 16 turn track. This place is the motorcycle equivalent of having your cake and eating it too.

Cruise the Beartooth Highway
[caption id="attachment_64671" align="alignright" width="300"]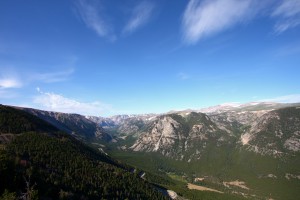 photo: Jeff Wright
flickr.com/photos/gojeffrey/[/caption]

You like the rocky mountains and high elevations? Then hit up Beartooth Highway. By far one of the most popular stretches of roadways amongst Harley riders (I am simply basing this on the number of Beartooth H-D Tee shirts I have seen in my life), Beartooth Highway is a National Scenic Byway-All American Road that runs from Red Lodge, Montana in the east and drops you into the Northeast entrance of Yellowstone National Park. Even though it's only about 70 mile long, the Beartooth has been called one of the most scenic drives in America. Surrounded by multiple National Forests and cutting through immense alpine landscapes sided by ice cold lakes, waterfalls, and lush tree lined valleys this highway has the highest elevation in Wyoming and Montana with its peak hitting 10, 947 feet at Beartooth Pass in Wyoming.

Due to its elevation, the roadway is only open May through October. And if you venture out in the middle of summer it's still recommend you bring a motorcycle jacket or extra layer of long sleeves as it can get a bit windy and chilly. A wildlife lover's dream, with 13 National Forrest campgrounds you can post up for a day or two for hiking and see everything from mountain goats to grizzly bears. With picturesque surroundings that will remind you of an old western movie, you'll have an easy time imagining yourself as a cowboy flogging your reliable steed up, down, through, and around some of the best views this great country has to offer.