Dunlop Introduces New Harley-Davidson Tires For 2018
Chaparral Motorsports
|
August 25, 2017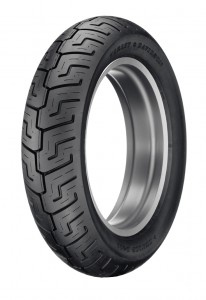 Buffalo, NY:
In 2017, Dunlop Motorcycles Tires achieved an amazing milestone; more than 10 million original equipment tires built in Dunlop's Buffalo manufacturing plant have rolled off the Harley-Davidson assembly line since Dunlop became an original equipment supplier to Harley-Davidson in 1983.

For the 2018 model year, even more Harley-Davidson motorcycles will be fitted with original-equipment Dunlop tires thanks to the expansion of the Dunlop® Harley-Davidson Tire Series.

The new D401T 150/80B16 rear tire features MT Multi-Tread™ technology that uses a long-wearing compound in the center of the tread for longer tread life, and special lateral grip compounds on the left and right shoulders for outstanding grip. The new D401T comes in black sidewall only, and is standard equipment on the 2018 Harley-Davidson Street Bob, Harley-Davidson Slim, Harley-Davidson Heritage Classis and Classic S. It also replaces the existing D401 on many other Harley-Davidson models, giving owners of these motorcycles more performance in a Harley-Davidson/Dunlop co-branded tire option with MT Multi-Tread.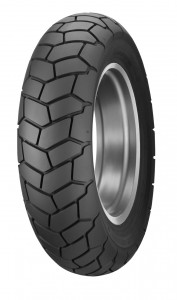 The 2018 Harley-Davidson Fat Bob and Fat Bob S will come with Dunlop's new D429 front and rear Halrey Davidson motorcycle tire. Utilizing an aggressive scrambler-like tread pattern developed by Dunlop in conjunction with Harley-Davidson, the D429 features a computer-optimized tread profile to help promote even wear. Like the D401T, the D429 features Harley-Davidson/Dunlop branding on the sidewalls.

Dunlop is the only tire company designing, developing, and manufacturing motorcycle tires in North America-and that's an advantage that directly benefits all Harley-Davidson riders.

Only Dunlop makes tires here for you.