This And That: 2018 Can-Am Outlander DPS 1000R
Chaparral Motorsports
|
August 3, 2017
If You Ride This: 2018 Can-Am Outlander DPS 1000R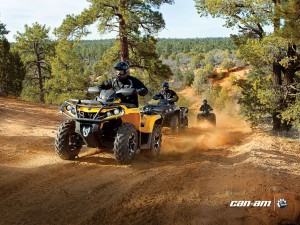 Work. Play. Hunt. Explore. A jack of all trades, the Can-Am Outlander DPS 1000R is a versatile ATV that offers great power, a smooth ride, and plenty of space to haul just about anything and everything. Outfitted with Can-Am's Tri-Mode Dynamic Power Steering, this Outlander delivers easy maneuverability and handling that compensates for speed and/or the rider's preference. At higher speeds the handling assistance is reduced so that the rider's arms can feel and adapt to the terrain, then at slower speeds when steering would feel heavier, more assistance is added making steering light and requiring less effort. Riders can also choose from three power steering modes to suit their preferences or skills.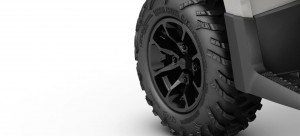 Blackout
At all four corners are new 14" blacked out, cast aluminum wheels wrapped in 26" ITP Terracross Tires.

Independent
Torsional Trailing Arm Independent (TTI) rear suspension eliminates scrub and camber changes by allowing the wheels to pivot up and down individually as opposed to in unison.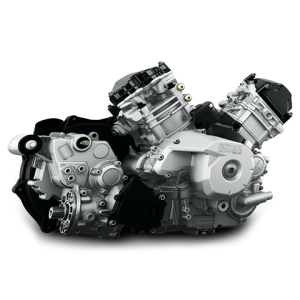 Hard Charger
Powering the 795 pound machine is a 976 cc V-twin, liquid cooled Rotax engine putting out 89hp.

Up, Over, and Through
Get where you want to go with selectable 2WD / 4WD with Visco-Lok QE auto-locking front differential.



You Should Get That: Hip Gear For The Modern Quad-er

[caption id="attachment_64320" align="aligncenter" width="300"]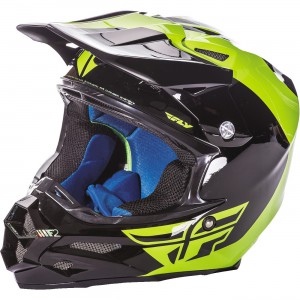 [mageProductLink sku="132-73-4131xs" title=""]Fly Racing F2 Carbon Pure Hi-Viz Helmet[/mageProductLink]
Constructed from state of the art, aircraft grade woven carbon fiber and Kevlar®. Dual density EPS (Expanded Polystyrene) liner. Eleven intake and four exhaust vents.[/caption][caption id="attachment_64321" align="aligncenter" width="300"]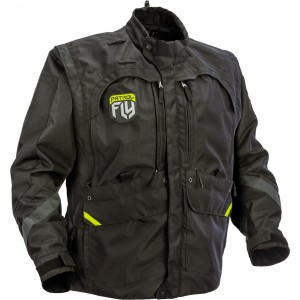 [mageProductLink sku="132-370-680s" title=""]Fly Racing Patrol Jacket[/mageProductLink]
Can be converted into a variety of configurations to provide all day comfort and performance. Durable nylon construction with ballistic nylon reinforcement panels.[/caption][caption id="attachment_64323" align="aligncenter" width="300"]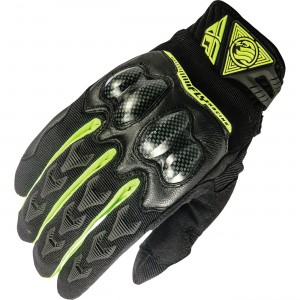 [mageProductLink sku="132-369-06308" title=""]Fly Racing Patrol XC Hi-Viz Gloves[/mageProductLink]
Made with a four way stretch and Lycra construction. Impact resistant, hard knuckle construction with additional mid-layer impact foam. Double layered, reinforced palm and thumb.[/caption][caption id="attachment_64324" align="aligncenter" width="300"]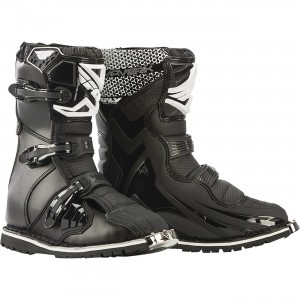 [mageProductLink sku="132-364-66607" title=""]Fly Racing Maverik Dual Sport/ATV Boots[/mageProductLink]
11" overall height (3-4 inches shorter than most boots). Double stitched ATV/Enduro Vibram sole for ultimate traction. 3 buckle design.[/caption][caption id="attachment_64325" align="aligncenter" width="300"]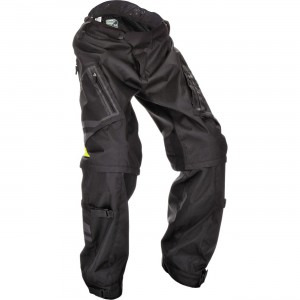 [mageProductLink sku="132-370-65030" title=""]Fly Racing Patrol Pants[/mageProductLink]
Riding pants that can convert into shorts. Stretch rib panels strategically placed for flexibility. Six large zippered vents. Over boot style provides a comfortable fit and easy on/off.[/caption][caption id="attachment_64326" align="aligncenter" width="300"]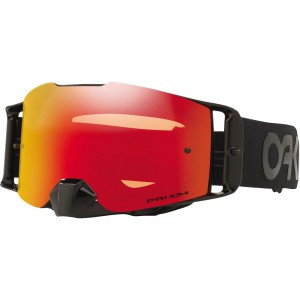 [mageProductLink sku="700-oo7087-09" title=""]Oakley Front Line Prizm Factory Pilot MX Goggles[/mageProductLink]
High impact goggles with a large to medium sized fit. Ridgelock Lens Technology for completely sealed rimless look and quick lens changing capability. Works with Oakley Prizm Lenses.[/caption]DuPont™ and Kevlar® are trademarks or registered trademarks of E.I. du Pont de Nemours and Company