This And That: 2017 Honda CRF 450RX
Chaparral Motorsports
|
August 3, 2017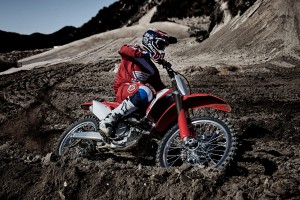 If you Ride This: 2017 Honda CRF 450RX

Not everyone likes to spend their time putting in motos at the local MX track, for those riders another choice has entered the mix with the all-new 2017 Honda CRF 450RX. Sporting many of the same features found on the track oriented CRF 450R, the RX is a GNCC racing and Hare Scrambling machine ready to tackle the wild. At the heart of the CRF 450RX is the same engine found in the R model.


Where the RX differs and makes it more off-road worthy is that it comes with electric and kick start, an 18" rear wheel, Dunlop Geomax AT81 tires and suspension tuned more for outback terrain. Designed to venture further out into the wild, the RX has a larger fuel tank and is outfitted with things like a kickstand and plastic skid plate. Riders will also appreciate the handlebar-mounted Engine Mode Button which will let you select the perfect power delivery with the push of the button.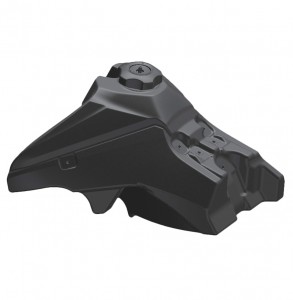 Petrol Patrol
A 2.2-gallon fuel tank lets you wander on trails without having to constantly search for the next fill up spot.
You Choose Mode
The handlebar-mounted button lets you dial in engine power delivery between Standard, Smooth, and Aggressive.
Suspended
At the rear is a Pro-Link Showa single shock with adjustable spring preload, rebound and compression damping adjustability.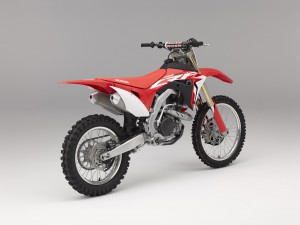 Twice Pipes
The dual exhaust system is compact and positioned closer and lower in the frame's center for better balance for and handling.





You Should Get That:
Gear for Chasing the Hare



[caption id="attachment_64273" align="aligncenter" width="300"]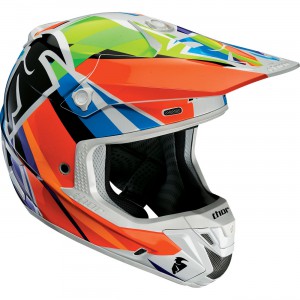 [mageProductLink sku="037-0110-5035" title=""]Thor Verge Tracer Helmet[/mageProductLink]
Hand laid composite fiberglass construction. 11 air intake ports with high flow exhaust for rapid cooling throughout. Minimal gaskets reduce helmet weight.[/caption]

[caption id="attachment_64274" align="aligncenter" width="300"]
[mageProductLink sku="037-2910-4233" title=""]Thor Fuse Propel Jersey[/mageProductLink]
Perforated mesh on back and underarms with 100% moisture wicking material throughout. Less seams = more comfort. Drop tail keeps jersey tucked in.[/caption]

[caption id="attachment_64275" align="aligncenter" width="300"]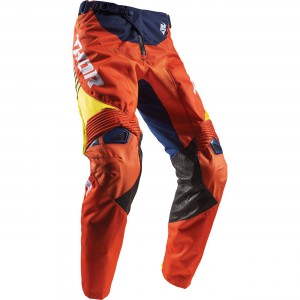 [mageProductLink sku="037-2901-6293" title=""]Thor Fuse Propel Pants[/mageProductLink]
75% Polyester and 25% Nylon. 500D Cordura fabric in the saddle. Full grain leather inner knee panels. Integrated TPR yoke at the rear waistline acts as a belt.[/caption]

[caption id="attachment_64276" align="aligncenter" width="300"]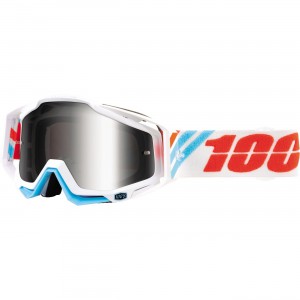 [mageProductLink sku="101-50100-205-02" title=""]100 Percent Racecraft Calculus Goggles[/mageProductLink]
Constructed from durable and flexible urethane. Triple layer moisture managing foam. Anti-fog coated Lexan lens. 9 pin lens retention system.[/caption]



[caption id="attachment_64277" align="aligncenter" width="300"]
[mageProductLink sku="043-sid-c3s-bkbk-42" title=""]Sidi Crossfire 3 SR Boots[/mageProductLink]
Articulated joint on the ankle. Sidi buckles and straps carried over from Crossfire 2. Inner Cambrelle and Teflon materials will not retain moisture.[/caption]



[caption id="attachment_64272" align="aligncenter" width="300"]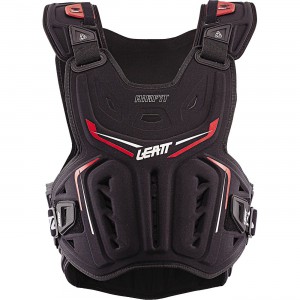 [mageProductLink sku="3007-5017120112" title=""]Leatt 3DF AirFit Chest Protector[/mageProductLink]
Super lightweight, ventilated, and secure. Made from perforated, multi-layer, 3DF AirFit impact foam. C.E. certified to the highest levels on chest and back impact protection.[/caption]