Get To Know A Chap Moto Employee: Noah Perry
Chaparral Motorsports
|
August 3, 2017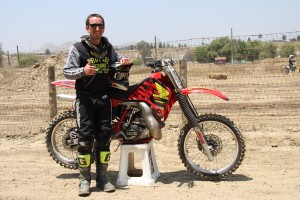 Even though he's only 25, you could say Noah Perry has an old soul-well at least you could say he has an affinity for old bikes. Working at Chaparral Motorsports and being as young as he is you'd think Noah would have the latest and greatest motorcycle (he does, a 2016 KTM 500 ECX-F) but he's spent more time on bikes from the 1980s than anything else. He started riding at 11-years-old on a 1982 Yamaha YZ-60 and instantly fell in love with the world of moto. After learning the basics on the YZ 60, Noah burned through a cluster of bikes running the gamut from an XR-50 to YZ-85, KLX-110, YZ-125, and RM-Z250.

Over the years Noah has covered miles and miles of trails all over the Inland Empire and has spent a considerable amount of time on various tracks. As he got older Noah began putting his motocross skills to the test against other riders competing in various races such as the Red Bull Day in the Dirt, and the California Vintage Motocross Series (CALVMX).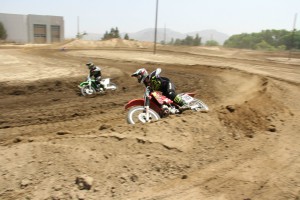 Actually, it's the CALVMX series that has piqued Noah's interest most as he can compete on his favorite two-wheeled machines, bikes from the '80s era. Falling into the Post Vintage category in the race series, Noah has competed on a 1980 Maico 440 and a 1988 CR-500. He was also one third of the Chaparral team that competed in last year's Transworld Industry Cup event. When asked what has drawn him to the '80s bikes, Noah said he loves them because that was the first bike he learned to ride on and since that time he has always had an '80s era two-stroke. He compared it to old guys and their love for muscle cars; he just loves the sight, sound, and smell of them.

When not waxing nostalgic riding his 1986 CR 250 Noah can be found twisting the throttle of his KTM 500 EXC all throughout the Southern California high desert, San Bernardino Mountains, and beyond. Not one to leave his bikes in their stock form, Noah has spent countless hours tuning, tweaking, and modding his bikes all in an effort to make them run better, look better, and handle better. If fact if you recall our Baja Brawler KTM 500 ECX-F we built last year, Noah replicated that build almost to a T with his KTM.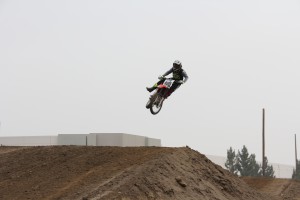 While he does love to do a lot of trail riding, Noah says his favorite MX track is Cahuilla Creek. But when he really wants to escape Noah rips on down to Mexico and shreds the sandy beaches and scrub brush of the Baja Peninsula, as he hops from taco stand to taco stand in search of senoritas and margaritas.

Noah has been working at Chaparral for about six-and-half years and can be found helping customers in the OEM and Accessory Parts Department. It's a rather perfect fit for him since he can live out his customization dreams through all the customers he helps and he can stay inspired with ideas for his own projects and bike builds. Speaking of bike builds, Noah says his current dream bike is a 2017 YZ 125. He's hoping to get one in the near future because they are fun, lightweight, and can do most anything while putting a smile on your face.