Arai Introduces New DT-X Helmet
Chaparral Motorsports
|
August 2, 2017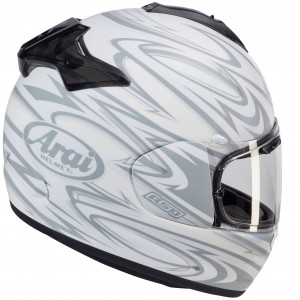 Arai Helmets is proud to officially release their latest accomplishment: the new DT-X helmet. 67 years ago, Hirotake Arai created the first motorcycle helmet in Japan to protect his own head. Today, Arai Helmets is managed directly by his son and grandson, and has grown to be recognized as one of the world's premier helmet manufacturers.

Such recognition did not come easily or overnight, but a result of decades of an ongoing focus to improve on what came before, always trying to outdo yourself. This philosophy is shared by everyone at Arai, from top management through every active participant who has a vested interest in their contribution to the final helmet - a helmet that might be worn by a friend, a family member or even a MotoGP star.

Arai is proudly committed to the consistent pursuit of gains in protection with each helmet they create, just like their founder. Their new DT-X (DownTown) helmet continues this tradition with a focus on providing premium quality with maximum value for the sole benefit of the rider.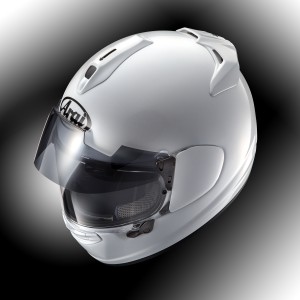 The all-new Arai DT-X delivers a host of new features including:



The DT-X has a Peripheral Belt Super Complex Laminate Construction (PB-SCLC) shell made with Arai's proprietary aerospace-grade Super Fibers. This shell has a peripheral belt to reinforce the forehead area while creating a lighter and smaller overall helmet.

Arai uses a one-piece, multi-density EPS liner in the DT-X that is fine-tuned to maximize impact energy management around the entire helmet. The liner is made with softer materials of varying density to provide optimal protection no matter where an impact may occur.

To further improve impact performance, the DT-X uses the Variable Axis Shield (VAS) system, which allows for a smoother shell in the temple area while making shield swaps easier at the same time

For premium comfort, the DT-X has 10 vents. The ventilation system also plays a role in maximizing protection, as it has been carefully designed to not compromise the shell's integrity.

Excellent for any kind of street riding in any conditions, the DT-X represents the next step in Arai's consistent pursuit of gains in protection.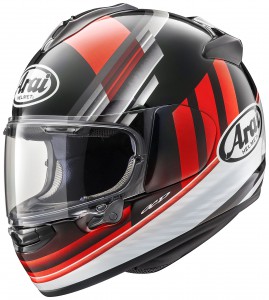 "We are very proud of what we've accomplished with the DT-X," stated Brian Weston, Managing Director of Arai Helmets America. "The DT-X is a great new Arai helmet that confidently offers premium protection, numerous new features and exceptional value".

Such a helmet is only possible because of Arai's commitment to always finding ways to continuously improve their products and protection for the rider. The DT-X will be available at the end of August, 2017.