Chaparral Motorsports/Bar X Motorsports/Suzuki Amateur MX Team Heads To 2017 AMA Amateur National Motocross Championship
Chaparral Motorsports
|
July 27, 2017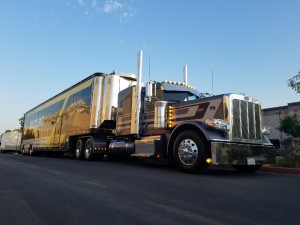 July 27, 2017 (San Bernardino, CA)
-After a successful inaugural season, the Chaparral Motorsports/Bar X Motorsports/Suzuki Amateur Race Team is looking to wrap things up with solid results at the 2017 Loretta Lynn's AMA Amateur National Motocross Championship next week. All four members of the team, Brock Bennett, McClellan Hile, Cole Barbieri, and Brock Papi have successfully made their way through a regional qualifier to earn a coveted ticket to the most prestigious amateur race event in the country.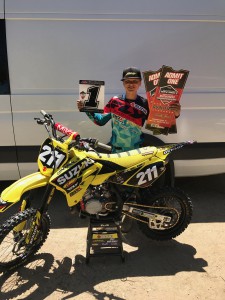 Brock Bennet of Bakersfield, CA. will be racing under National number 21 aboard a Suzuki RM 85. He will be competing in the Mini Sr. (12-13) and 85cc classes. McClellan Hile out of Atascadero, CA. will be racing under National number 55. He will be competing in the Schoolboy 2 (12-17) B/C and 250 B classes on his Suzuki RM-Z250. Cole Barbieri racing out of Ukiah, CA. will be riding under National number 12 and competing in the 250A and Open Pro Sport classes on his Suzuki RM-Z250 and Rm-Z450. Brock Papi from Groveland, FL. is running National number 44 and is riding his Suzuki RM-Z450 and RM-Z250 in the 450 and Schoolboy 2 (12-17) B/C classes.

The bikes have been prepped and cleaned; the big rig has been loaded and is currently on its way across the country to Loretta Lynn's Ranch in Hurricane Mills, Tennessee. The AMA National Motocross Championship is the premiere event in amateur motocross racing and has been held annually at the famed ranch since 1982. More than 20,000 racers compete for one of 1,482 spots in the 38 classes at the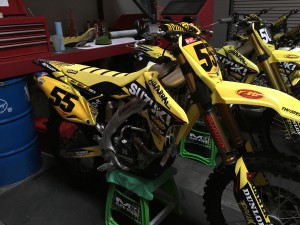 Nationals, making the event a great opportunity to get noticed by potential sponsors and race teams. The 2017 AMA Amateur National Motocross Championship will take place Monday, July 31 through Saturday, August 5. The staff at Chaparral Motorsports will be rooting for the team, wish all the racers and their team manager Larry Brooks the best of luck, and hopes that everyone returns to their homes safe and healthy.

About Chaparral Motorsports

Chaparral Motorsports started as a family motorcycle parts business in 1980 and now encompasses a 160,000 square-foot footprint in San Bernardino, California. Recognized as one of the largest motorcycle dealerships in the country, Chaparral Motorsports offers a great selection of parts, accessories, riding gear, motorcycle tires for dirt bikes street bikes, ATVs and UTVs. Over its 37 years in business, Chaparral Motorsports has developed into a multi-line motorcycle, ATV and UTV superstore, offering vehicles from Honda, Yamaha, Kawasaki, KTM, Suzuki, Can-Am, Polaris, and Kymco. For more information on Chaparral Motorsports, visit www.chaparral-racing.com.