This And That: 2017 Yamaha R6
Chaparral Motorsports
|
July 24, 2017
If you ride this: 2017 Yamaha R6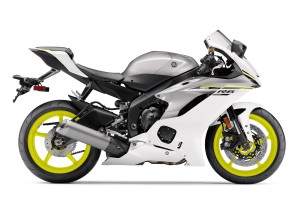 For 2017 the new Yamaha R6 has been freshly honed and sharpened to slice and dice the competition thanks to a host of upgrades. The exterior has been given a sleeker and angrier finish line stare with an R1 inspired front fairing that features recessed LED headlights. The tail section has also been derived from the iconic R1 as well. At the center is a new lightweight aluminum gas tank with louvered accents on the top. Outfitted with a plethora of electronic improvements, speed freaks can ride with precision with the ride-by-wire Yamaha Chip Controlled Throttle (YCC-T®), selectable D-Mode engine response, and a multi-mode traction control system (TCS).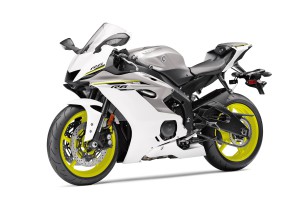 Selectable Your Ride
Yamaha's TCS offers six modes (plus off) to suit various road conditions, rider preferences, and to assist the rider in managing traction on various road conditions.

Frame and Seat
An all-new magnesium subframe removes weight from the rear of the motorcycle for increased mass centralization. The redesigned seat is flatter and 20mm narrower at the front.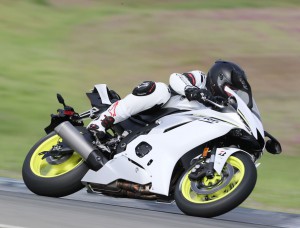 Fuel Storage
The all-new aluminum alloy fuel tank shaves more than 2.5 pounds compared to an equivalent steel tank, lowering the bike's center of gravity while improving rider ergonomics.

Exotic Exhaust
The midship titanium muffler contributes to mass centralization and contains EXUP®-Yamaha's Exhaust Ultimate Power Valve-for a broad powerband.

You Should Get That:
Fast-paced Breathable Gear

[caption id="attachment_63946" align="alignright" width="300"]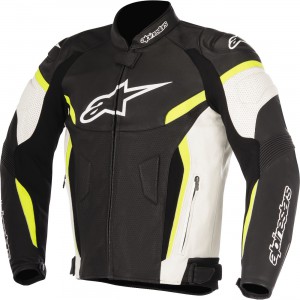 [mageProductLink sku="020-3100617-10-48" title=""]Alpinestars GP Plus R v2 Airflow Vented Leather Jacket[/mageProductLink] - $459.95
Highly durable premium 1.3mm leather, multi-panel construction. Chest and back pad compartments with PE (Polyethylene) padding. Over-molded advanced TPU shoulder protection.[/caption]

[caption id="attachment_63945" align="alignright" width="300"]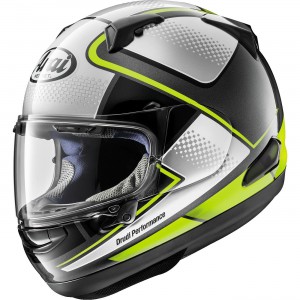 [mageProductLink sku="381-806520" title=""]Arai Quantum-X Box Full Face Helmet[/mageProductLink] - $829.95
Peripherally Belted-Super Complex Laminate Construction. VAS (Variable Access System) Max Vision faceshield provides better visibility in all seasons.[/caption]

[caption id="attachment_63942" align="alignright" width="300"]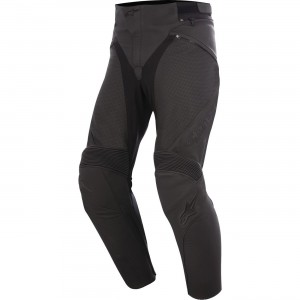 [mageProductLink sku="020-3122616-1100-44" title=""]Alpinestars Jagg Airflow Vented Leather Pants[/mageProductLink] - $399.95
Reinforced seat area and strengthened stitching for durability and abrasion resistance. C.E. certified interior protection. Extensive stretch polyfabric panels on the inside leg and crotch improve flex fit.[/caption]

[caption id="attachment_63941" align="alignright" width="300"]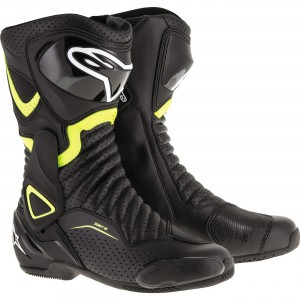 [mageProductLink sku="020-2223017-1320-36" title=""]Alpinestars SMX-6 v2 Vented Boots [/mageProductLink]- $269.95
Upper incorporates innovative front, rear bellow and rear calf zones for superior levels of flexibility. TPU lateral ankle brace protection for improved structural integrity and protection against impact.[/caption]

[caption id="attachment_63940" align="alignright" width="300"]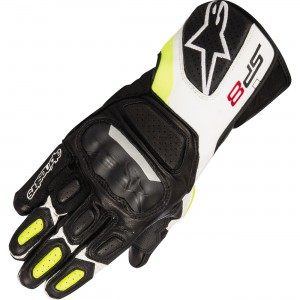 [mageProductLink sku="020-3558317-12-s" title=""]Alpinestars SP-8 v2 Leather Gloves[/mageProductLink] - $99.95
Premium full grain leather construction. Advanced over molded polymer knuckle protector. Perforated leather cuff, plus perforated finger sidewalls. EVA foam padding on thumb, wrist, back of hand, finger and palm.[/caption]

[caption id="attachment_63943" align="alignright" width="300"]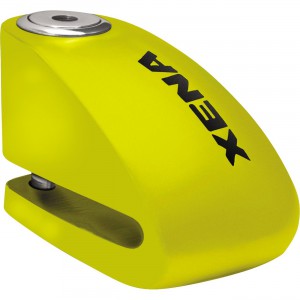 [mageProductLink sku="310-0104" title=""]Xena XX-10 Disc Lock Alarm [/mageProductLink]- $106.95
100% stainless steel construction. 10mm carbide reinforced pin, 7mm gap size. 46mm gap between pin and body for disc. 120 decibel loud alarm. Shock and movement sensors.[/caption]