Product Spotlight: Klim R1 Air Fresh Air Helmet
Chaparral Motorsports
|
July 24, 2017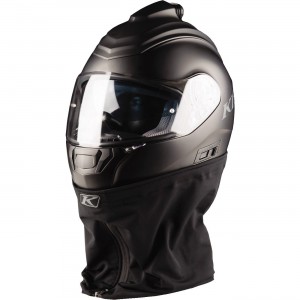 What's the worst thing about ripping trails and shredding dunes in your UTV? Trying to scrape off the layer of grime from your teeth while also trying to rehydrate your mouth and regain some sense of taste other than dirt. Even if you wear a full face helmet when in your RZR or Can-Am Maverick, you know that there is still a lot of dust and debris that gets swirled around in the cockpit and makes its way into your smiling, laughing, gaping maw as you skip across whoops or launch off jumps.

There's a solution to this dirty mouth problem, and it's one of those things that you may have never considered but as soon as you try it you'll never ride around without it. I'm talking about Klim's new R1 Air Fresh Air Helmet-yes, they are so proud of and confident in this helmet that they used the word AIR twice when naming it.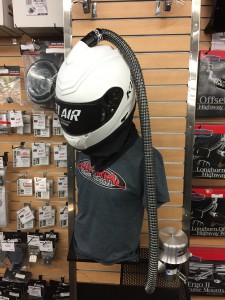 The [mageProductLink sku="261-3929-000-120-001" title=""]R1 Air Fresh Air Helmet[/mageProductLink] (MSRP $199.99) features a top vent cover with a hose port integrated into which allows fresh air to be pumped into the helmet via a separate fresh air system. With a steady supply of filtered air flowing into the helmet it helps keep dust out, gives you clean breathing air, and prevents dust build up in the inside of the face shield.

The Fresh Air helmet comes with skirt that Velcro's around the bottom of the helmet to help block out dust and keep you clean. By pumping air into the R1, a positive air pressure environment is created, which helps prevent dust from flying in when you open the face shield. Another added benefit is that the helmet can help keep your head cool. When riding in extreme heat and your head starts to sweat or your hair is damp, the air flowing into the helmet helps cool you off similar to the effects of a swamp cooler.

With safety and convenience in mind, Klim designed the R1 Air Fresh Air Helmet to meet/exceed DOT specifications with its polycarbonate ABS shell and dual density EPS liner. The helmet also features an integrated drop-down, tinted, sun shield that can be utilized with the flick of a finger. With its 80% tint, the shaded visor allows you to enjoy day time riding without the need of sunglasses, and then when the sun goes down you just flip the visor back up and out of sight. Inside the helmet are removable cheek pads and a removable comfort liner, both of which can be washed and cleaned. For ease of use and secure fit, the helmet has a micro metric chin strap that clicks into place as you tighten it down and the can be removed by simply pulling on the tab.

The R1 Air Fresh Air helmet is available in either a Matte White or Matte Black finish in sizes XS-XXL. For those that are very particular about how a helmet sits on their head, you can tailor fit the helmet with different size cheek pads and comfort liners that Klim offers.

While the helmet does require the purchase of a third party fresh air system, there are several on the market from companies like PCI Race Radios and Parker Pumper, it's a very affordable solution to a problem you've probably been overlooking.