Head To Head: Hydration Stations--Quench Your Thirst With These Hydration Packs
Chaparral Motorsports
|
July 20, 2017


Fox Racing Lowpro Hydration Pack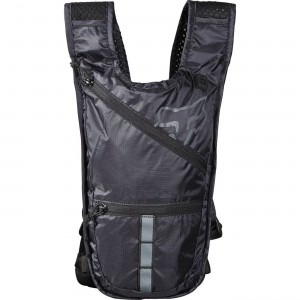 MSRP: $54.95
Bladder capacity: 50 ounces/1.5 liters
Number of pockets: 2
Adjustment points: 3
Colors: Black
Multiple hose routing options: yes
Padding/protection: light padding in back

The [mageProductLink sku="11725-001-os" title=""]Fox Racing Lowpro Hydration Pack[/mageProductLink] is extremely lightweight and features a minimalist low profile design. The shoulder straps have open mesh paneling and the back has a lightly padded mesh for comfort and airflow. You won't be able to carry much as the main pocket is large enough for some energy bars and your phone and the lower pocket is good for a wallet, keys, or other smaller items. The 1.5 liter Hydrapak comes with a Hydraflex tube that has a 45 degree angle Bite Surge high flow valve with a twist shut off.

Leatt GPX 2.0 Trail Lite Waterproof Hydration Pack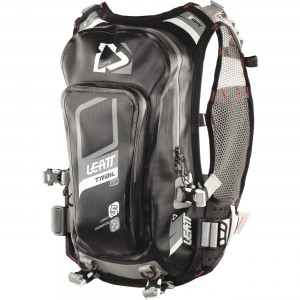 MSRP: $119.00
Bladder capacity: 67.6 ounces/2 liters
Number of pockets: 5-plus tool roll
Adjustment points: Multiple
Colors: Black/white
Multiple hose routing options: Yes
Padding/protection: CE Level 1 Armor

[mageProductLink sku="3007-7016100140" title=""]Leatt's GPX 2.0 Trail Lite Waterproof Hydration Pack[/mageProductLink] is constructed of a heavy-duty, waterproof shell with welded seams to keep things inside bone dry. It offers 5 liters of storage but still keeps a slim look and feel with its 2 liter flat bladder. The large main storage has a separate neoprene and heat reflective compartment to keep liquids cool or hot. The main area also has a removable tool roll. Additional storage is found in the shoulder straps with small zippered compartments, with a clear touch panel for your smart phone. Loops in the shoulder straps allow you to attach your GoPro or action camera. The hose has exterior insulation to better regulate the fluid temperature. Protection is built in with Level 1 CE armor panels in the back and hips.

Klim Arsenal Vest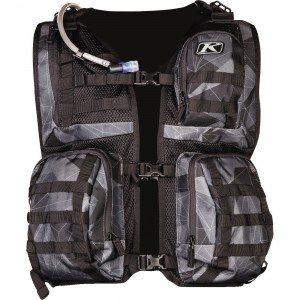 MSRP: $189.99
Bladder capacity: 101 ounces/3 liters
Number of pockets: 9-plus tool pouch
Adjustment points: Multiple
Colors: Black/Camo
Multiple hose routing options: Yes
Padding/protection: Light Padding

With more than ten storage compartments the [mageProductLink sku="261-4054-000-000-330" title=""]Klim Arsenal Vest[/mageProductLink] is the largest of the bunch and has the most liquid carrying capacity with a 100 fluid ounce bladder. Storage abounds in the back, sides, and multiple pockets on the chest and waist. Many of the compartments feature elastic straps and pockets on the inside for carrying a variety of items. It comes with a removable tool pouch that securely attaches to the back of the pack. This vest features a highly ventilated design to keep you cool. The bladder is easy to fill and clean and the tube can be routed either to the left or right side. Molle webbing allows you to clip and carry a plethora of items.