The Best And Some Not So Great Motocross And Supercross Rider's Nicknames
Chaparral Motorsports
|
July 5, 2017
|
Last Updated: August 28, 2020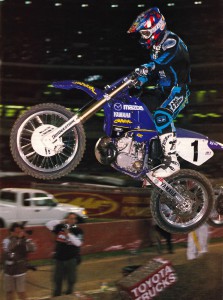 Almost as heated of a debate topic as "Who is the best Motocross/Supercross Racer Ever" is "Which Racer Has the Best Nickname?" You could go around in circles with your buddies or forum keyboard jockeys for hours on end and never come to an agreement. What can often easily be agreed upon is that some nicknames just aren't that great. Often a play on the rider's last name or just an abbreviation, some nicknames just lack creativity.
We asked some of our in-house moto enthusiasts and scoured the internet to try and create a comprehensive list of all the nicknames riders have acquired over the years. Some names are legit, meaning that they are commonly referred to and accepted by to the majority of racing fans, while others may not be so main stream or are just something that one fan made up along the way and is trying to make stick-in other words it might not be a nickname the rider actually goes by or might not even know about.
So peruse the list below and comment on which nicknames are your favorites and which you think could use a little more work. Or maybe you might know of a few others that were left off the list. Shout them out and let us know.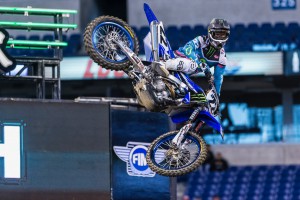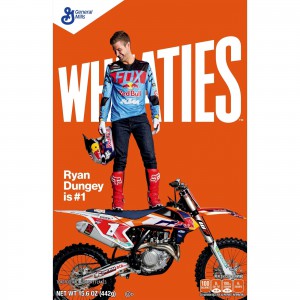 Ricky Carmichael (The G.O.A.T.)
Jeremy McGrath (Showtime) (The King/ The King of Supercross)
James Stewart (Bubba)
Gary Bailey (The Little Professor)
Jason Anderson (El Hombre)
Ron Lechien (Dogger)
Chad Reed (Speedy Reedy) (TwoTwo)
Bob Hannah (Hurricane)
Ross Pederson (Rollerball)
Blake Bagget (Chupacabra)
John Dowd (Junkyard Dog)
Jimmy Weinert (Jammer)
Tim Ferry (Red Dog)
Ivan Tedesco (Hot Sauce)
Mark Barnett (Bomber)
David Vuillemin (DV12) (The Cobra)
Ryan Dungey (Diesel)
Adam Enticknap (The 7DeuceDeuce)
Jeff Matiasevich (Chicken)
Danny Chandler's (Magoo)
Rick Johnson (Too Hip)
Ron Leichein (The Machine) (Dogger)
Damon Bradshaw (The Beast from the East)
Malcolm Stewart (Mookie)
Justin Barcia (BamBam)
Ken Roczen (K-Roc)
Kevin Windham (K-Dub)
Jason Lawrence (J-Law)
Brett Metcalf (B-Metty)
Ezra Lusk (Yogi)
Steve Lamson (Lammy)
Mike Larocco (The Rock)
Larry Ward (Big Bird)
Tyler Evans (One Punch)
John Desoto (The Flyin Hawaiian)
Blake Wharton (Purple Rain)
Johnny O'meara (O-Show )
Andrew McFarlane (Sharky )
Jeff Ward (The Flying Freckle)
Mike Bell (Too Tall)
Phil Nocoletti (Filthy)
Jeff Emig (Fro)
Tyler Enticknap (The 7 Deuce Tres )
Buddy Antinez (Bud Man)
Gared Steinke (Stankdog)