2018 Can-Am Off-Road Lineup Adds Power And Diversity
Chaparral Motorsports
|
June 1, 2017
VALCOURT, QUEBEC--(Marketwired - June 01, 2017)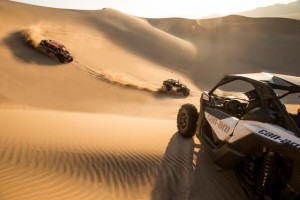 BRP (TSX: DOO) continues to optimize its Can-Am off-road lineup with multiple changes for 2018. The brand is again setting the bar with the most powerful factory-built side-by-side vehicle on the market, the new 172hp 2018 Maverick X3 Turbo R model. The thrilling Rotax ACE engine was reconfigured to deliver a potent 172hp straight from the factory. Additional lineup changes include more options for utility and recreational use, with the introduction of additional specialty packages.

"The 2018 Can-Am lineup reflects the passion and exhilaration we bring to people," said Anne-Marie LaBerge, BRP's senior VP, Global Brands & Communication. "Along with expanding our Maverick X3 and Defender family of off-road vehicles, we have enriched our recreational-utility category Can-Am Commander and Outlander ATV segments with added performance, improved value and more specialty packages."

SSV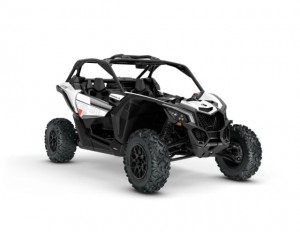 The Can-Am Maverick X3 side-by-side vehicle family continues to make industry-altering headlines with the arrival of the new 172hp 2018 Maverick X3 Turbo R model, the most powerful factory-built side-by-side vehicle on the market. The turbocharged 172hp 2018 Maverick X3 Turbo R model delivers 12 percent more horsepower and 10 percent added torque. The new flagship super-sport side-by-side vehicle can go from 0-60 mph in just 4.4 seconds.

The Can-Am Maverick X3 side-by-side family also now includes a 120hp Maverick X3 Turbo side-by-side. The new vehicles, offered in two- and four-seat packages, start at less than $20,000 USD(i) and come standard with many of the performance features for which the Maverick X3 is known.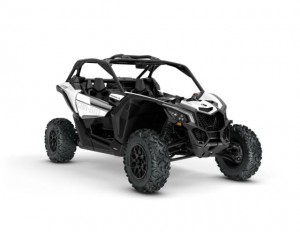 To reinforce its influence in the utility-recreation category, the Can-Am Defender vehicle family now includes a market point-of-entry in the crew category with the Defender MAX HD8 package ($12,399 USD(i)). The new 2018 Defender MAX XT CAB HD10 super model features enhanced ground clearance, arched A-arms, with a greater footprint and an integrated heater system.

The Commander 1000R side-by-side vehicle also received a significant update for 2018, with a performance bump to 92hp, a wider stance and larger brakes for enhanced appeal in the recreational-utility category. The Can-Am Commander 800 side-by-side vehicle has a $1,000(i) price drop (US) for the new model year.

ATV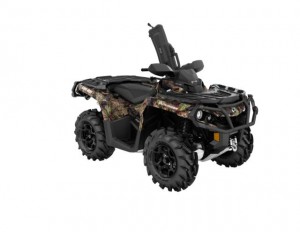 Can-Am ATVs have long been recognized for their performance, precision-engineered handling and consumer-focused design, and those key pillars have been reinforced for 2018. Inspired by a Can-Am heritage model, the Outlander X xc 1000R ATV makes a triumphant return delivering the true crossover-type Sport-Rec performance.

Powered by either a Rotax V-Twin 650 or Rotax V-Twin 850 engine, the all-new Outlander North Edition ATVs, available in one-up and MAX platforms, also includes an exclusive equipment package for cold weather and a super low L gear for hard work. The Can-Am Outlander Mossy Oak Hunting Edition ATVs now includes three available engine packages, as a new Outlander 450 package (starting at just $8,999 USD(i)) joins the existing 570 and 1000R Rotax V-Twin-powered offerings.