Supercross Drama Keeps Rolling: Osborne Penalized For Move On Savatgy
Chaparral Motorsports
|
May 10, 2017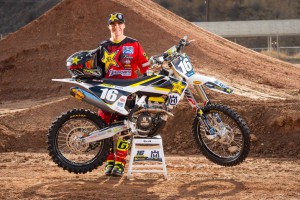 This past Saturday Supercross and fans across the world were treated to the most exciting night of racing in recent history-if not the entirety of the sport. Both the 250 and 450 races were extremely tight, tension filled events with up, downs, spills, and thrills that lasted from the gate drop to the wave of the checkered flag. It was a night for the ages with KTM Factory Rider Ryan Dungey carefully piloting his way in and out of Factory Kawasaki rider Eli Tomac's strategic web to win his fourth title. And in the 250 series we witnessed an epic comeback and equally remarkable meltdown as Husqvanra Rider Zach Osborne whipped his way from absolutely dead last at the start of the race to make a last lap block pass on a struggling Joes Savatgy aboard his Kawasaki to win the 250 East Championship.

Both races were packed with drama that has sparked plenty of debate and name calling. In the past few days since the event commenced it's been watched and re-watched, written about, and talked about rather vigorously. There are two points of contention that have dominated the web and beyond. First of all you have those that either agree or disagree with Tomac's strategy of controlling the pace of the lead pack in an effort to cause a mistake or mix up on Dungey's part that would push him back to 5th position-which is where Tomac needed Dungey to finish if he had any shot at winning the Championship.

The second point of contention was in the 250 main and focused on Osborne's pass on Savatgy. Osborne was on a tear, it was the last lap of the race for a championship and he came into the second to last corner hot on Savatgy's tail. Osborne came into the turn at speed underneath Savatgy and contact was made. The force of the impact disrupted Savatgy, he lost control of his KX250XF and was left in the dirt as Osborne powered out of the turn and onto a 7th place finish and the East Coast title. Skip to the 52 second mark to see the incident.

https://youtu.be/O4Sf04i-D1s

Well, it appears the drama from the night isn't over and now there is a new hot topic to be argued. The AMA has just announced a $7,500 penalty on Osborne because of the impact made when he passed Savatgy. Apparently after the race a protest was filed because of the incident which led to a review by the AMA. Once concluded with the review, it was determined that Zach's pass was aggressive in nature and was in violation of Appendix A.2.c.17 of the rule book which reads:

A2 General Offenses and Penalties



The following offenses will be subject to disciplinary action by the Race Director and/or the competent bodies. This list is provided as guidance to licensed competitors and event credential holders but does not restrict AMA from invoking penalties for other actions detrimental to the sport that are not specifically contemplated herein.

Riding on or off the track at any time in such a manner as to endanger the life or limb of other riders, officials or the public.

According to the AMA, the protesting party didn't like the severity of the penalty and appealed the Race Director's decision. But after all was said and done with both parties presenting evidence the appeals panel felt the penalty was justified.

So with the penalty only being monetary and no points being deducted Osborne is still the 250 east champ, he just has $7,500 less in his bank account-or at least someone or some part of the team does.