Yamaha BLU CRU Riders Complete Successful MotoAmerica Preseason Test At Circuit Of The Americas
Chaparral Motorsports
|
March 30, 2017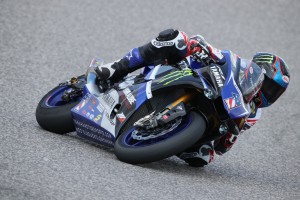 Austin, TX - March 30, 2017 - Two-time and defending MotoAmerica Superbike Champion Cameron Beaubier, defending MotoAmerica Supersport Champion, and their respective teammates, four-time AMA Superbike Champion Josh Hayes and 2015 MotoAmerica Supersport Champion JD Beach participated in the MotoAmerica Preseason Test powered by Dunlop Motorcycle Tires, held on Tuesday and Wednesday at the 3.426-mile, 20-turn Circuit of The Americas (COTA) road course in Austin, TX.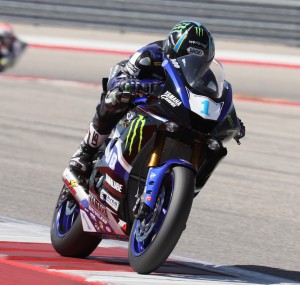 Garrett and JD were both aboard their brand-new-for-2017 Monster Energy/Yamalube/Yamaha Extended Service (Y.E.S.)/Graves/Yamaha YZF-R6 Supersport machines, and Garrett recorded the fastest overall Supersport laptime of the Test, along with the fastest laptime that he's ever recorded at COTA. His teammate JD also had a successful outing at COTA as he was third-fastest Supersport rider overall and just .016-second off the second-fastest Supersport laptime at the test.

Meanwhile, in Superbike, Cameron sported stylish red, white, and blue #1 plates on his Monster Energy/Yamalube/Yamaha Factory Racing YZF-R1, and his laptimes reflected his two-time MotoAmerica Superbike Champion status. He concluded the test as the quickest rider overall on race tires. Cameron's teammate Josh ended up fourth overall at the Test.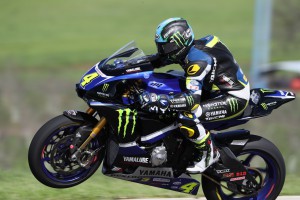 Both Cameron and Josh, as well as Garrett and JD, tested several sets of Dunlop tires in various compounds, while working on their settings for the season-opening race at COTA next month.

"We tested at a couple of tracks over the winter," Cameron said, "but there's nothing like coming to COTA for this official MotoAmerica Preseason Test because we know we'll be back here in a little less than a month for the start of our season. I feel great about my R1 Superbike and all the Dunlop tires we tested, and I'm confident that I have solid setup for the race. So, all in all, it was a very successful Test for our team, and I know that Josh felt the same way."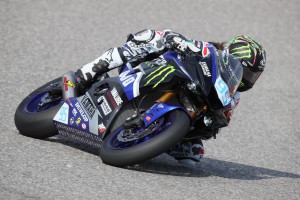 "I really enjoy coming here for this MotoAmerica Preseason Test," Garrett commented. "And not just because I'm a Texan and don't live too far from here. We did some testing on the brand-new 2017 R6 over the past couple of months, but COTA is unique. It's unlike any of the tracks that we tested at during the off-season. It's so valuable to get some seat time here before the start of the season, especially with this brand-new bike. I'm really happy with how things went, and I'm super-proud that I ran the fastest overall lap at my home track. Hats off to MotoAmerica and Dunlop for hosting this official Test because it's an important start to our season."

Yamaha's bLU cRU teams and riders will return to COTA on April 20-23 for the opening round of the 2017 MotoAmerica road racing season, held in conjunction with the Grand Prix of The Americas MotoGP weekend.

For more Yamaha racing news, results, photos, and videos, visit http://www.YamahaMotorsports.com/Racing