Polaris Recalls Sportsman 850 And 1000 All-Terrain Vehicles Due To Burn And Fire Hazards
Chaparral Motorsports
|
March 30, 2017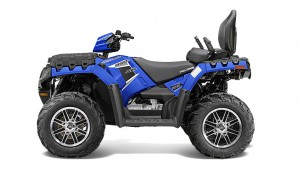 Recall Date: March 21, 2017

Recall Number: 17-DRAFT FOR CLEARANCE

Polaris Recalls Sportsman 850 and 1000 All-Terrain Vehicles Due to Burn and Fire Hazards

Recall Summary

Name of Product: Sportsman 850 and 1000 all-terrain vehicles (ATVs)

Hazard: The right side panel heat shield can melt, posing burn and fire hazards to riders. In addition, in 2015 Sportsman 1000 ATVs, the exhaust springs can stretch and damage the exhaust seal, which can result in exhaust leaks and pose burn and fire hazards.

Remedy: Repair

Consumers should immediately stop using the recalled ATVs and contact Polaris to schedule a free repair. Polaris is contacting all known purchasers directly.

Consumer Contact: Polaris at 800-765-2747 from 7 a.m. to 7 p.m. CT Monday through Friday or online at www.polaris.com and click on "Off-Road Safety Recalls" at the bottom of the page for more information.

Recall Details

Units: About 19,200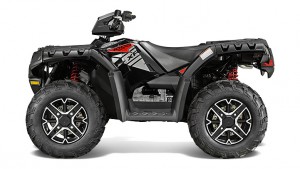 Description: This recall involves all model year 2015 and 2016 Polaris Sportsman 850 and 1000 model all-terrain vehicles (ATVs). "Polaris" is printed on the front grill and "Sportsman 850" or "Sportsman 1000" is printed on the side of the steering column. The ATVs were sold in several colors. The model number is located on the fuel tank cover.



Incidents/Injuries: Polaris has received at least 793 incidents, including reports of warped, melted or burned side panels, 47 fires and four minor burn injuries.

Sold at: Polaris dealers nationwide from May 2014 through March 2017 for between $8,500 and $15,000.

Importer/Distributor: Polaris Industries Inc., of Medina, Minn.

Manufactured in: U.S.