Yamaha Named An Official Manufacturer Partner Of MotoAmerica
Chaparral Motorsports
|
March 24, 2017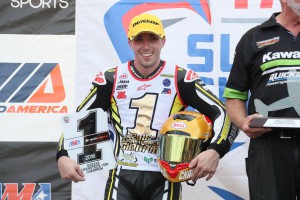 Cypress, CA - March 24, 2017 -For the third consecutive year, Yamaha Motor Corporation, U.S.A., has been named an Official Manufacturer Partner of the MotoAmerica AMA/FIM North American Road Racing Championship.

"Yamaha is proud to support the MotoAmerica AMA/FIM North American Road Racing Championship, as an Official Manufacturer Partner, and also with the continued, active involvement of our official factory and Yamaha bLU cRU-supported racing teams and riders," said Mike Doughty, General Manager of Motorcycle Operations, Motorsports Group, Yamaha Motor Corporation, U.S.A. "We're passionate supporters of road racing in the U.S., and we're proud to have been partnered with MotoAmerica since its inception. We're looking forward to the upcoming MotoAmerica road racing season, to the opportunity for our Yamaha bLU cRU professional road racers to compete for more Championships, and to the debut of our refined, redesigned, and remarkable 2017 YZF-R6 with the big #1 on it!"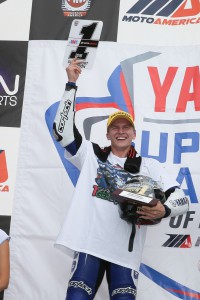 In 2016, and for the second year in a row, Yamaha won season Championships in all four of the MotoAmerica race classes in which its motorcycles were eligible to compete. Monster Energy/Graves/Yamaha rider Cameron Beaubier won the 2016 MotoAmerica Superbike Championship aboard his #1 Yamaha YZF-R1 Superbike, successfully defending his 2015 title; Wheels In Motion/Meen Yamaha rider Josh Herrin won the Superstock 1000 Championship aboard his #2 Yamaha R1; Yamalube/Yamaha Extended Service/Graves/Yamaha rider Garrett Gerloff won the Supersport Championship aboard his #31 Yamaha YZF-R6; and Riders Discount/Tuned Racing/Yamaha rider Bryce Prince won the Superstock 600 Championship aboard his #74 Yamaha R6.

"We're happy that Yamaha is on board for year number three with MotoAmerica," said MotoAmerica President Wayne Rainey. "They have proven to be a championship-winning team for our first two years, and they know how to win. We appreciate the support they give us not only with the teams they support on the track, but with the commitment they've shown to MotoAmerica through the marketing, promotional, and commercial effort they put into the series."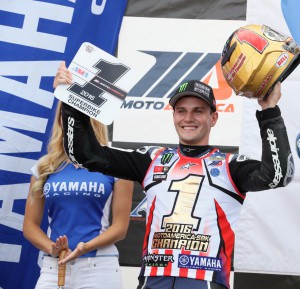 Yamaha's bLU cRU teams and riders will participate in the MotoAmerica Preseason Test powered by Dunlop Motorcycle Tires, which will be held at the Circuit of The Americas (COTA) in Austin, TX, on March 28 and 29. On Monday night before the Test, Yamaha's 2017 full-factory and factory-supported bikes--including the brand-new 2017 R6--will make their public debut during the MotoAmerica Livery Reveal Party at Container Bar in Austin. Yamaha's bLU cRU teams and riders will return to COTA on April 20-23 for the opening round of the 2017 MotoAmerica road racing season.