Fox Racing Releases Very Rare C3PO Star Wars Edition V3 Helmet
Chaparral Motorsports
|
December 16, 2016
It's no too common you can find a commonality between Star Wars fans and Moto enthusiasts, but toady Fox Racing united the two factions with the introduction of its extremely limited edition [mageProductLink sku="260-18534-200-l" title=""]C3PO V3[/mageProductLink] Helmet. Sporting a shiny, mirror-gold finish, getting a hold of one these helmets is harder than than obtaining the plans to the Death Star. Rarer than a red haired Wookie, there are only 51 of these helmets available in the US.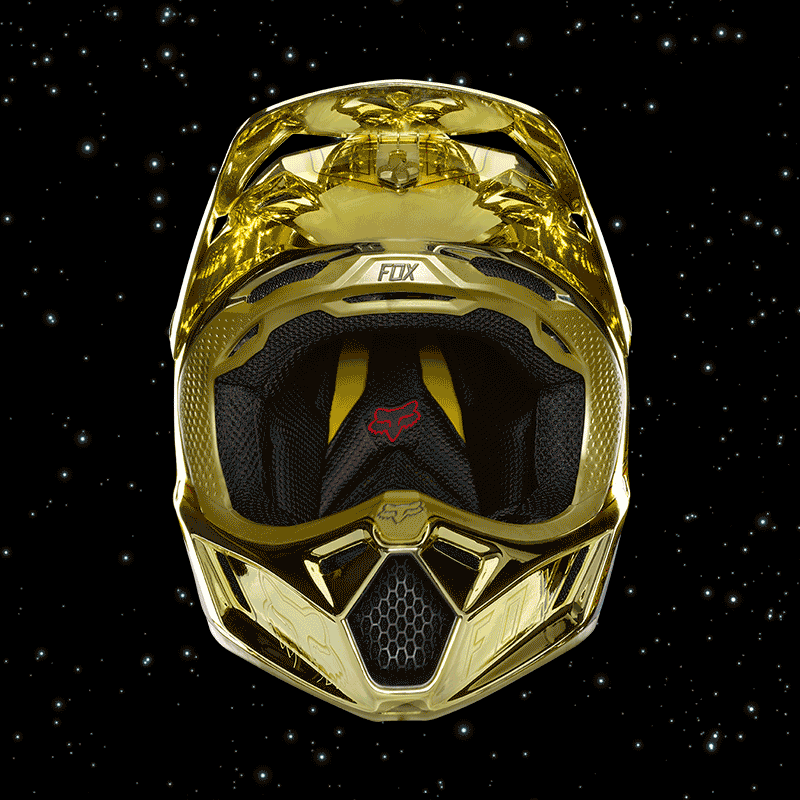 Based on Fox Racing's top of the line V3 helmet platform, beyond its unique looks, the moto helmet sports all the comforts and safety features the come on the standard [mageProductLink sku="11881-255-s" title=""]V3[/mageProductLink]. The helmet is loaded with intake and exhaust vents, for extreme cooling during high intensity conditions, the exterior is comprised of multi composite materials for durability and a light weight feel, and sports MIPS (Multi-Directional Impact Protection System) technology to provide ultimate impact protection.

While it does come with a pricey price tag (MSRP $1,000) as stated earlier, with only 51 units available in the US, very few people in the country will be able to get their hands on one. Each unit is serial numbered and those that are skilled enough to fight off the dark side and rescue one of these rare helmets will get a certificate of authenticity and a special hard box to keep the helmet safe when not ripping motos.