Personal Profile Get To Know A Chap Moto Employee: Bill Walsh
Chaparral Motorsports
|
September 6, 2016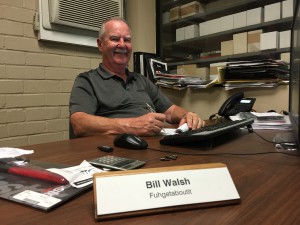 If there's one employee just about every customer that's stepped inside Chaparral Motorsports in the past five years has met, it's most likely Bill Walsh. For more than four years the New York native has been heading up our tire department. And as we well all know, no matter if it's two wheels, three wheels, or four, off road, desert, trail, or street, at some point you're going to need new tires and Bill is your man. Recently, Bill has taken on even more responsibility splitting his time as the brand manager for our tire, helmet, street apparel, and boot departments. Bill's extensive product knowledge of just about all things motorcycles is accredited to his decades of experience working in the industry and his 40-plus years as an avid motorcycle enthusiast.

[caption id="attachment_60332" align="alignright" width="167"]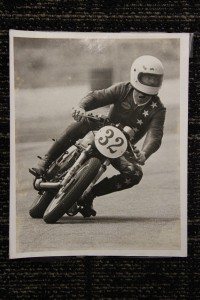 Bill racing his 1977 RD400 at Louden, New Hampshire in 1978.[/caption]

Bill got his first taste of motorized two wheels at the age of ten, busting up neighborhood stickball games in the Bronx aboard a homemade mini bike. Nine years later he threw his leg over a "real" motorcycle, a borrowed 1972 CB350 and never looked back. The thrill of speed and friendly competition drew Bill to his first motorcycle race in 1976, a run-whatcha-brung type of event at Pocono Raceway. While he wasn't allowed to race because he didn't have the proper safety equipment, Bill was determined to test his mettle and quickly purchased the necessary gear. He spent the next six years racing all along the east coast on a 1977 Yamaha RD400, 1970 Honda CB750, and a limited production 1979 Suzuki GS1000. Bill and his buddies were more into distance riding as opposed to short circuit or sprints, and regularly competed in four-, six-, and eight-hour endurance races.

In 1982 Bill made the jump to the west coast where he continued to race (he hung up his racing leathers in 1987) and got his first job in the motorcycle industry as a manager of a motorcycle shop in Santa Ana. For the past 35 years Bill has been pursuing his two wheeled passion and getting paid for it. When he's not giving out tire advice at Chaparral or making sure the helmet department is stocked with the latest lids, Bill can be found cruising the various southern California mountain roads, hanging with his son Patrick, watching a Yankees or NY Giants game, or working on his yard.

[caption id="attachment_60331" align="alignright" width="300"]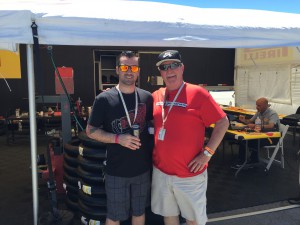 Bill and his son Patrick this past July at Laguna Secs for the World Superbike Championships.[/caption]

Bill says some of his best memories aboard a motorcycle have been riding through upstate New York, the Catskills, and a trip he made from Pennsylvania to Morganton, North Carolina along the Blue Ridge Parkway. While Bill has owned more than 15 motorcycles over the years covering the gamut from his first bike which was a Yamaha RD350 to a 750 Bonneville Triumph, to his current ride, a 2001 Honda ST1100, he says his favorite bike is his old Suzuki GS1000S-he wishes he never sold it.

Next time you're in the Chaparral Motorsports tire department and your hear a thick New Yawk accent boast out "Fuhgetaboutit," don't worry, you haven't been magically transported into a Bronx pizzeria. That's just Bill telling someone, "It's all good."