Victory For Glamis Enthusiasts As OHV Areas To Remain Open
Chaparral Motorsports
|
August 16, 2016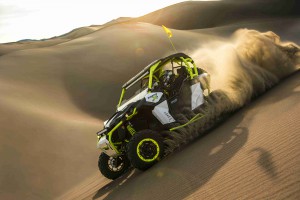 The Ninth Circuit Court of Appeals has ruled that thousands of acres in the Imperial Sands Dunes Recreation Area (ISDRA) are to remain open to OHV use. In 2014 thousands of acres that were once closed to OHV use to help protect the Peirson's milk-vetch, a California endangered plant species, were re-opened based on the Bureau of Land Management's (BLM) 2013 Imperial Sand Dunes Recreation Area (ISDRA) management plan, causing ATV, UTV, and sand enthusiasts to celebrate.

The Center for Biological Diversity (CBD) appealed the BLM's decision to re-open the land stating the decision violated the Endangered Species Act, Clean Air Act, the Federal Land Policy and Management Act, and the National Environmental Policy Act. The CBD also claimed the impacts to federally-listed plants required an "incidental take statement" from the U.S. Fish and Wildlife Service.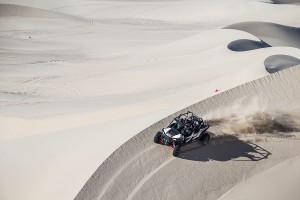 In a unanimous decision, a three-judge federal court panel rejected the CBDs appeal on the grounds that an "incidental take" statement from the U.S. Fish and Wildlife Service was not necessary, and the panel followed the U.S. Fish and Wildlife Service's practice requiring incidental take statements only when federal actions affect wildlife, not plants.

With this appeal, the 40,000 acres that were off limits for more than a decade and only recently re-opened, will remain open, giving fans of side-by-sides like the Polaris RZR and Can-Am Maverick as well as ATV riders and sand rail drivers nearly 130,00 to explore.