Suzuki Announces VanVan 200 To Compliment Its Sub 250cc Lineup
Chaparral Motorsports
|
July 15, 2016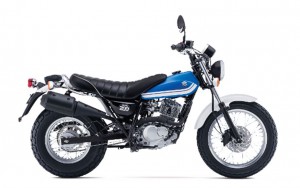 Where Honda and Kawasaki have gone sporty-small with the introduction of their Grom 125 and Z125 models, Suzuki is going retro small with the announcement of its VanVan 200 headed for US soil. Actually, Suzuki will now have an eclectic mix of small displacement motorcycles for 2017, giving riders the choice between a classically styled cruiser with the TU250X, an un-faired street bike with the GW250, a do-it-all dual sport with the DR200S, and a vintage scrambler with the VanVan 200.

2017 Suzuki VanVan 200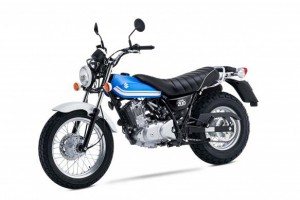 At the heart of the VanVan 200 is a 199cc, 4-stroke, air-cooled, 1 cylinder, SOHC engine and 5-speed transmission housed in a steel, diamond-style frame. The frame is topped with a 1.7 gallon gas tank that's low-slung on the backbone and backed by a flat, 2-up pleated seat. In classic scrambler styling the VanVan sports plenty of clearance between the ballooned-out 130/80-14 rear tire and fender and offers 136mm of travel from the single rear shock absorber. Seat height is mere 30.3" which is right on par with the Grom and Z125. While it might look like it rolled right of the '70s scrambler scene, the VanVan is all modern with its compact EFI system, automatic Idle Speed Control (ISC) for no hassle start up, and push button start. Aside from being easy on the eyes and easy to ride, the VanVan is also easy on the wallet with a MSRP of $4,599.

2017 Suzuki TU250X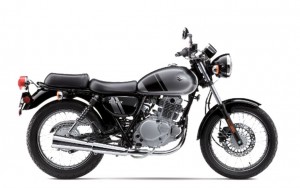 Back again (but not in California), the TU250X offers classic looks with polished cases, a megaphone-style muffler and chromed rims for those who appreciate traditional styling. The TU250X is powered by a 249cc, 4-stroke, air-cooled, single cylinder, OHC engine fed by Suzuki's Dual Throttle Valve (SDTV) fuel injection system. The fuel/air delivery system features a 32mm throttle body that helps provide superb throttle response and smooth power delivery. The cushy 2-piece seat and 18" spoked wheels help provide a very manageable 30.3" seat height, while a 3.2 gallon tank allows for long stretches between gas stop. The TU250X rolls in even less than the VanVan with a $4,399 MSRP.

2017 Suzuki GW250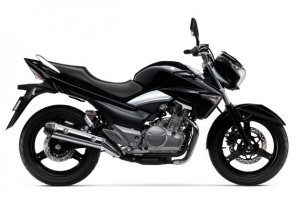 For those that like their motorcycles with more aggressive looks there's the GW250. A mix of sweeping body work and edgy angles, the GW250 is perfect for late night rips through desolate city streets. Unlike the single cylinder VanVan and TU250X, the GW250 is powered by a twin cylinder engine. The mill displaces 248cc, is liquid cooled and fed by electronic fuel injection. The six-speed transmission and engine are housed in a semi-double cradle chassis that features a telescopic fork setup up front and a hidden, single, adjustable shock soaking up bumps in the rear.

2017 Suzuki DR200S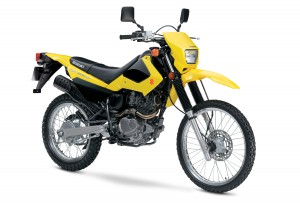 If you want to go nearly anywhere on a motorcycle there's the DR200S. As a lightweight dual sport machine, the DR200S is the perfect beginner bike for those who are new to motorcycling and not quite sure yet where their preferences lie, dirt or street. This machine allows you to easily tackle surface streets and fire roads or single tracks. Boasting 88mpg from the 199cc, 4-stroke, air-cooled, SOHC engine and 3.4 gallon gas tank, the DR200S can take you deep into the backcountry. Even though it's highly offroad capable, the DR200S features convenient electric push-button starting to save you from exhaustive kick-starting. Sitting a bit taller than the others in this group with a 33.3" seat height, the DR200S is still easy for shorter riders to handle; it's the lightest of the three only weighing 278 pounds.

Chaparral Motorsports is an authorized Suzuki dealer.