Suzuki Announces 2017 Dual Sport And SuperMoto Motorcycles
Chaparral Motorsports
|
July 7, 2016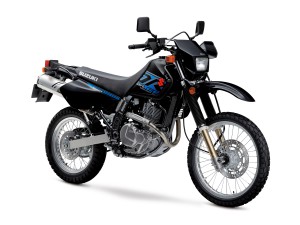 Suzuki
is recognized for its broad and capable line-up of dual-purpose motorcycles and 2017 extends that legacy. The top of the line features a reliable and versatile big-bore performer that's ready for a trip across town, or across the country. The 2017 Suzuki DR650S is powered by a reliable, air-cooled 645cc single-cylinder four-stroke with the Suzuki Advanced Cooling System that helps maintain consistent engine performance. With specialized modular front forks, plus a rear shock with piggyback style reservoir and adjustable compression damping, the DR650S provides a comfortable and confident ride. Disc brakes front and rear add to the performance features. The DR650S' seat height can be lowered by more than 1.5 inches, helping riders tailor the bike to their preference (using a Suzuki Accessory side-stand kit).

2017 Suzuki DR-Z400S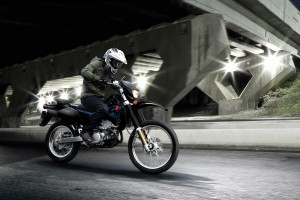 The 2017 Suzuki DR-Z400S is ready for nearly any road and any ride, from adventure-focused trail rides to trips through town. This DualSport is powered by a liquid-cooled 398cc single-cylinder four-stroke engine that produces strong torque and delivers commuter-friendly fuel economy. The suspension is tuned for comfort over roughed-up roads and trails. The DR-Z400S features a multi-function instrument gauge that DualSport riders will treasure, with easy dual trip meters plus a tire circumference adjustment feature. This DualSport runs on an 18-inch rear wheel and 21-inch front with DOT-approved tires ready for light off-roading.

2017 Suzuki DR200S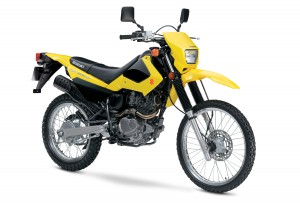 The 2017 Suzuki DR200S brings DualSport capability to the masses. With its low seat height and ultra-friendly power character, the bike is a joy to ride for beginners and veteran riders. It's powered by an ultra-reliable 199cc, air-cooled, SOHC single-cylinder engine that provides just the right amount of torque and horsepower to power your ride. Plus, it gets an estimated 88mpg, and carries 3.3 gallons of gas for long uninterrupted rides.
Telescopic front forks and single shock absorber rear suspension with adjustable spring preload have sufficient wheel travel of both front and rear 8.1 inches. This lightweight DualSport performs off-road and on the pavement.

2017 Suzuki DR-Z400SM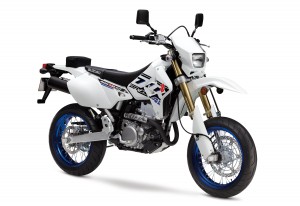 Marrying dirt bike style with street legal credentials, the 2017 Suzuki DR-Z400SM puts the "super" in SuperMoto. It performs with enthusiasm on the pavement, making tight city contours and twisty canyon corners equally enjoyable. A 398cc liquid-cooled, four-stroke engine pumps out strong low-rpm torque and crisp throttle response all the way up to a healthy top-end speed. The key difference between the DR-Z400SM and the DR-Z400S are the SuperMoto's inverted forks, contributing to less unsprung weight and improved overall handling. The SuperMoto also comes with 17-inch rims front and rear mounted with wide, sticky radial tires ideal for carving up pavement.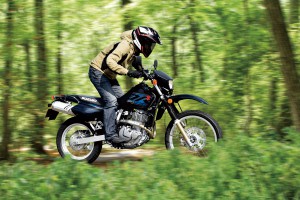 DR650S Solid Black $6,499
DR-Z400S Solid Black $6,599
DR200S Champion Yellow, Solid Black $4,499
DR-Z400SM Solid Special White $7,199

Source: Suzuki

Chaparral Motorsports is an authorized Suzuki dealer