Yamaha Teases Another UTV Announcement
Chaparral Motorsports
|
June 2, 2016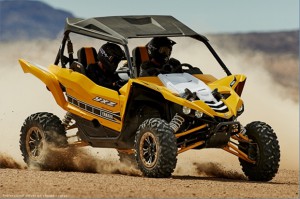 Last year Yamaha thrilled UTV fans when it released its brand new YXZ1000R, the first UTV to offer a pure sport driving experience with its manual, five-speed, sequential shift transmission and 998cc inline three cylinder engine. Leading up to the reveal Yamaha hyped the announcement with a host of cryptic videos to let UTV fans minds race as to what exactly the new machine might be.

Well, Yamaha is back at it again with another video that isn't revealing too many details but definitely has piqued people's interest.

The Yamaha YXZ1000R is only a two seater and the company currently doesn't offer four seater option, even though those are some of the most popular units offered by Yamaha's competitors. So obviously the first question you might ask is, "will they finally announce a four seat YXZ1000R? There's plenty of people that would want one, as UTV offroading is becoming a highly popular family activity, having a couple of seats for little Suzy and Billy to get strapped into the back would make perfect sense.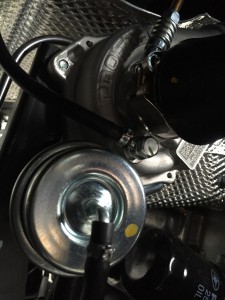 Turbos are becoming key components to making more and more horsepower in a UTV and now both Can-Am and Polaris offer side-by-sides straight from the factory outfitted with turbos. Can-Am has the Maverick Turbo (two seater) and Maverick Max Turbo (four seater), whereas Polaris now offers the RZR XP Turbo EPS and RZR XP 4 Turbo EPS. So naturally you might think that Yamaha would be jumping into the fray with their own factory-equipped turbo YXZ1000R.

But then if you pay really close attention to the teaser video, even though there is no voice-over or announcer, there are a few key words and something else missing in the video that could possibly offer a a few clues as to what Yamaha may be announcing.

Did you miss it? Check this shot at the :09 second mark...it appears there's no clutch pedal (as several commenters have pointed out), but you can hear the drop in RPMs as it shift gears. Then the following text says "we're not letting off the gas". Could that mean the introduction of a dual clutch? Is it a paddle shifter? A Turbo? A four-seater? All of the above? None of the above? What do you think?