Troy Lee Designs Puts Rider Safety At Forefront With The SE4 Helmet
Chaparral Motorsports
|
May 13, 2016
You don't have to be a sports fan to know that chronic traumatic encephalopathy, more commonly known as CTE, has been a huge topic of discussion over the past couple of years. The Concussion Foundation defines CTE as is a progressive degenerative disease of the brain found in athletes, military veterans, and others with a history of repetitive brain trauma. Most commonly you'll hear the term in reference to NFL players and the repetitive concussions many players experience during their career. Symptoms of CTE can come on early or years later and can result in memory loss, confusion, impaired judgment, impulse control, aggression, depression, and even dementia.
With more and more instances of former players being diagnosed with CTE it has piqued the interest and caused alarm for many parents whose children currently or have played pop warner or high school football. However, it's not just football players that are subjected to repetitive hits to the head which can lead to CTE, there are many other sports and activities that are susceptible to CTE as well--most notably, would be motocross racing.

Just like football, motocross racing is an activity in which there is the possibility of head trauma, whether it be the rider striking their on the handlebars, another rider, or the ground. Most racers spend several years if not a decade or more competing, so the possibility of multiple instances of head trauma or concussions becomes more likely. And just like NFL players, the most important part of the uniform or the gear is the dirt bike helmet.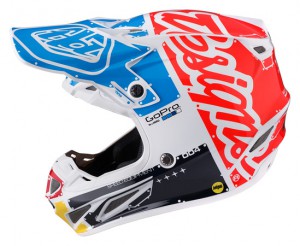 As the discussion about CTE continues to evolve, so do the efforts to create better gear to help protect athletes. One such company that has put motocross racers head protection and overall health at the forefront of their product line is Troy Lee Designs with its brand new SE4 Motocross helmet.

In the Beginning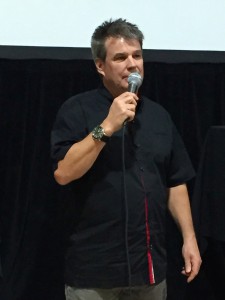 More than 30 years ago Troy Lee started custom painting and modifying motocross helmets, and from those early beginnings his company Troy Lee Designs (TLD) has evolved to encompass everything from MX jerseys and riding pants to offroad protective wear and dirt bike helmets, of course he still paint his fair share of custom helmets as well. In developing TLD's latest product, the SE4, the company spent more than 3,800 hours in development and created 350 prototype crash helmets all in the name of rider safety.
With the tag line "Your safety is my priority," Lee and the TLD team set out to identify high impact areas and then repetitively conducted multiple impact tests at various heights and speeds. With each test they continued to refine and improve the [mageProductLink sku="tl-102008101" title=""]SE4[/mageProductLink] concept until they had a product that not only exceeded certifications for Snell, DOT, ECE and AS/NZS 1698, but also beat out its competition.

More EPS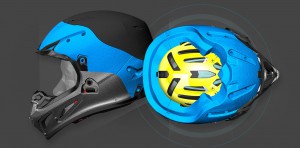 Two of the main safety features of the SE4 are increased Expanded Polystyrene (EPS) in key areas and the use of the Multi-directional Impact Protection System (MIPS). EPS has a wide variety of uses and is the same material that's used to make those ice chests you pick up at the gas station or those annoying peanuts that fall all over your floor when you open a package. Lightweight and great at absorbing impact energy without bounce-back, EPS liners have been used in motorcycle helmets for years. With the majority of impacts occurring in the headband area TLD sought to reduce the force by increasing the amount of EPS in the frontal headband area. They also added more EPS to the top and rear parietal zones.

It's the MIPS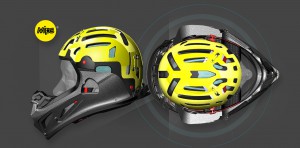 Besides the skull, the brain's other defense system is Cerebrospinal fluid which in the simplest explanation acts like a liquid shock absorber to protect the brain from impacting the skull. When hitting an object with your head it's the sudden stop or rotation of the head upon impact with a force so strong that the cerebrospinal fluid can't protect the brain from hitting the skull that can cause the most harm.

While relatively new technology (in motorcycle helmet standards) the MIPS system was created by a group of neurosurgeons and scientists with a focus on the biomechanical field at the Royal Institute of Technology in Stockholm, Sweden. Acting as a low friction layer between the outer shell and the liner (EPS in this case) the MIPS system reduces rotational forces set upon the brain when subjected to angled impacts. With its elastomeric attachment system, the MIPS layer enables the outer helmet to slide or rotate separately from the head. Essentially the MIPS system is sort of like the Cerebrospinal fluid for the helmet.

MIPS testing:
There are many other great features incorporated into the SE4 helmet as indicted below by TLD:

SE4 HELMET AIRFLOW
22 HIGH FLOW INTAKES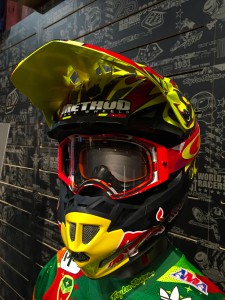 The brow cover design channels air behind goggles directly to cool the forehead. 6 top intakes feed 10 internal ports for maximum cool air induction

6 EXHAUST PORTS
Exhaust ports are fed by 9 internal passages to provide excellent dissipation of heat.

NEGATIVE PRESSURE VENTILATION
Massive air flow ducts utilize negative pressure to draw hot air away from riders head and promote massive cooling, a significant advantage in warm riding conditions



SE4 HELMET CONSTRUCTION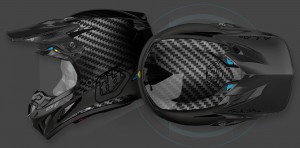 CARBON FIBER SHELL
Technologically advanced Carbon composite shell construction

TRIPLE DENSITY EPS
Three separate EPS inserts with varying low and high speed impact-specific densities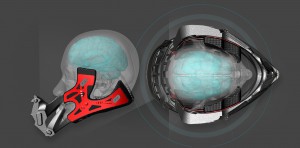 REINFORCED CHINBAR
Expanded polypropylene, or EPP, chin bar liner for multi-impact performance

DURABLE HEADLINER
Removable snap-in, washable Comfort Liner with Cool Max and Dri-lex moisture wicking materials

ULTRA LIGHT WEIGHT
AS/DOT/Snell model weighs 1325 grams/ 2.9lbs (+-50grams); ECE model weighs 1100 grams/2.4 lbs (+-50grams)

EXTRAS
Comes with two matched visors, an additional set of visor hardware and a plush TLD SE4 helmet bag


SE4 HELMET PROTECTION
MIPS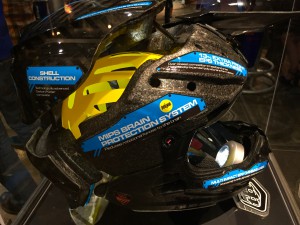 MIPS brain protection system, reduces rotational forces to the brain.

MAXIMUM EPS
13% more than closest competitor in frontal headband area and 8% EPS increase to top and rear parietal zones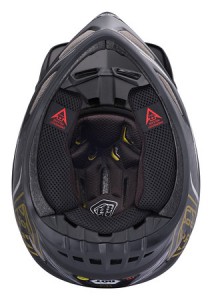 QUICK-RELEASE CHEEKPADS
Anatomical "3D" contoured cheek pads with emergency release system for EMS responders

SAFETY CERTIFICATIONS
Exceeds certifications for Snell M2015, DOT FMVSS 218, ECE 22.05 and AS/NZS 1698



The TLD SE4 is available in four designs: Twilight (navy or white), Pinstripe (black or navy), Factory (white or yellow), and solid black.