Earthquake Damages Cause Delay In Re-opening Of Honda Motorcycle Factory
Chaparral Motorsports
|
April 28, 2016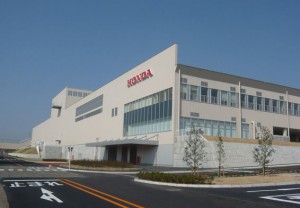 The earthquakes that struck the Kumamoto Prefecture on April 14th and April 16th caused major damage to Honda's largest motorcycle factory and has forced the company to completely shutter the facility for more than three weeks. Located in Japan's Kyushu region, the Kumamoto facility was originally expected to re-open on April 22nd. However, that was then moved to today (April 28th) and has now been pushed back to May 6th with only a partial re-opening taking place.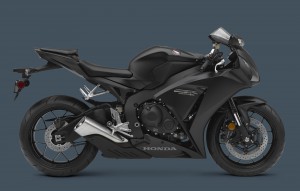 The back-to-back quakes which registered a magnitude of 6.2 and 7.0 respectively caused damage to parts of the Kumamoto Factory as well as equipment. The Honda Motorcycle plant which handles models such as the CBR1000RR/Fireblade, Shadow Classic, and CRF 250X will resume operations in stages according to a press release from Honda.
Honda has decided to partially resume operation from May 6 at its Kumamoto Factory (Ozu-machi, Kikuchi-gun, Kumamoto Prefecture), which has been halted until April 28 due to The 2016 Kumamoto Earthquake. Honda will resume production in stages, depending on the ongoing circumstances. Due to severe damage to some part of buildings and equipment at the Kumamoto Factory, Honda expects recovery to be completed in mid-August. Regarding other production facilities, Yachiyo Industry Co., Ltd., our subsidiary company producing mini-vehicles for Honda, has shifted to limited production since April 22, and is planned to be fully operational in 6 months. Other production facilities are operating normally. Honda is fully committed to continue its effort cooperating with the people of Kumamoto for a rapid recovery.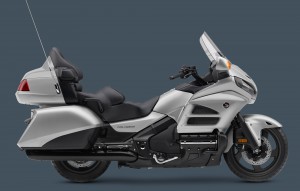 The Kumamoto Factory has become Honda's key motorcycle production operations center after the facility expanded to include a new motorcycle plant back in 2008. It was around this time that Honda moved its only US-based motorcycle production operation from Marysville, Ohio, to the new Kumamoto factory. Most notable of the Marysville facility was the Gold Wing which had been assembled at the plant since 1981 with more than one million bikes rolling out of the factory.

The Kumamoto motorcycle plant produces a full range of motorcycles from 50cc to large-sized motorcycle models (including the Gold Wing), so it's hard to say how the three week closure and the expected four months of limited operations will affect overall production.