Product Spotlight: 360Fly HD Video Camera
Chaparral Motorsports
|
March 11, 2016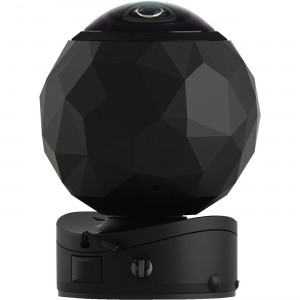 The sports action camera market has been a pretty hot segment the past five years with a steady flow of new companies joining the fray. Of course it's great to have a selection of cameras to choose from and competition helps keep pricing fairly reasonable. The problem is, until recently every sports cam company was essentially offering the same thing: high-def video and hi-res photos from an easily mountable, compact, and lightweight camera. All that has changed now that 360Fly has entered the scene.

Recording and delivering highly interactive videos, the [mageProductLink sku="725-360flyblk" title=""]360Fly HD Video Camera[/mageProductLink] offers a truly different video capture experience that helps viewers immerse themselves into what they are watching. Similar to a fly's 360 degree field of view, the camera records 360 degree horizontal and 240 degree vertical high def video-hence the 360Fly moniker.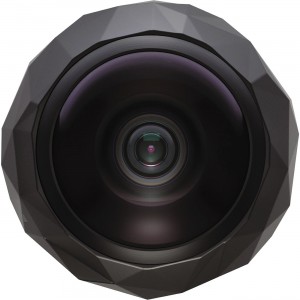 Offering an extremely wide field of view, recording 1504 x 1504 pixel resolution at 30 fps, the 360Fly camera provides MPEG-4 compressed video format to obtain high quality video with lower data size making it easy to edit and share straight from your mobile device via the 360Fly app. Housed in a unique golf ball like case, the spherical lens points straight up while a three axis sensor and accelerometer maintains proper orientation and reliable motion sensing while enjoying high action activities. Sure you can record similar 360 degree, interactive videos with other cams, like the GoPro, but it will require multiple cameras (often 6 or more), a special rig/mount, and software to stitch all the videos together. The 360Fly is one simple unit that requires no video stitching or special software.

The 360Fly is compact and lightweight making it ideal for mounting on top of a helmet, attached to a handlebar or just about anywhere else. The rugged housing is able to withstand moderate abuse (shock resistant to nearly 5 feet) extreme conditions, and is dust resistant. Unlike other cameras that require an additional case for underwater recording, with the plug covering the built-in micro phone this cam is water resistant to a depth of about 165 feet. The camera is outfitted with 32 GB of internal memory, which might not be a ton of storage, but it works out well with two hour recording time of the built-in, Li-Polymer, 1600mA, battery-reachable via usb.

Operating the 360Fly is extremely easy as there is only one button that powers up/down the device and starts/stops recording. There's no screen or interface to deal with so no superfluous options or settings to have to fuss with. Simply long press the power button and the camera powers on/off, then a quick press begins/ends recording. A blinking LED informs you if the camera is on, pairing, or recording. Wi-Fi and Bluetooth enabled, the camera pairs great with smart phones and with the 360Fly app you can use your device as a viewfinder, or edit and share videos to your social media feeds. The app is available for both Apple and Android devices and there's a desktop version as well.

When watching videos on a smart phone users can either swipe the screen to rotate the viewing angle or simply hold the camera in front of them and then move in the direction they want to see the video from. Rather than a passive viewing experience, the viewer now becomes integrated into the video, changing the perspective from what's ahead to what's behind, on the sides, above, or down below. The lens does have its limitations and depending on where the camera is mounted limits the downward view but still delvers an awesome experience.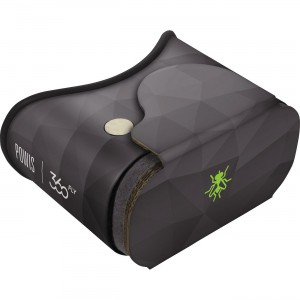 Add in the optional [mageProductLink sku="725-flyvrblk" title=""]360Fly Mobile VR Viewer[/mageProductLink] ($39.99) and you can take the viewing experience into the exciting world of virtual reality. Utilizing Google's Cardboard version 2.0 and a smart phone, viewers can immerse themselves into the footage simply by looking up, down and side to side. Other optional accessories include a Handlebar Mount ($29.99), Flat Adhesive Mount ($14.99 ) for securing the camera to helmets, and the 360fly Action Camera Adapter ($19.99) which allows you to mount the camera to GoPro mounts you might already have.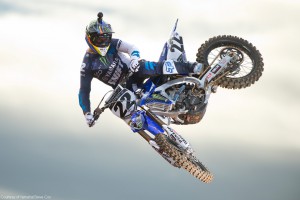 The 360Fly camera has already been getting great responses from early testers and users. Even high profile athletes like professional motocross/Supercross racer Chad Reed have endorsed the camera; and the company is one of Chad's sponsors for his 2016 Supercross season.

[caption id="attachment_58184" align="alignright" width="300"]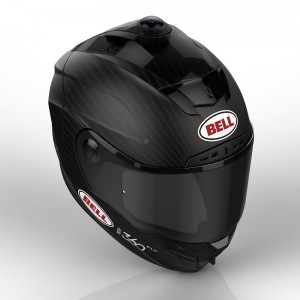 Bell will be offering its Bell Star and Moto 9 helmets with the 360Fly camera integrated into them creating a sleek design for capturing all your high-speed hijinks.[/caption]

Most recently Bell helmets announced that it was coming out with a line of helmets with the camera integrated into them for a smoother and lower profile look. Nestled into the top of the helmet the camera goes almost unnoticed and word is it will be removable with the ability to mount into other Bell helmets deigned for the Fly360 camera.