ECUs And Software Could Be A Challenge For MotoGP In 2016
Chaparral Motorsports
|
February 1, 2016
[caption id="attachment_58172" align="alignright" width="300"]
Valentino Rossi 2016 MotoGP Testing[/caption]

It took a significant portion of the 2015 MotoGP season before the Repsol Honda team felt like it was performing consistently. However, a change to bike specifications could pose another challenge for them and the rest of the field for 2016.

MotoGP bikes are scheduled to be equipped with Magnetti Marelli engine control units and software for 2016. And the initial reviews following test rides last November weren't good.

Movistar Yamaha rider Valentino Rossi and Repsol Honda rider Marc Marquez both tested bikes outfitted with the new equipment at the Valencia track in Spain. And both came back with less than stellar reviews.

Taking A Step Backward
[caption id="attachment_58174" align="alignright" width="300"]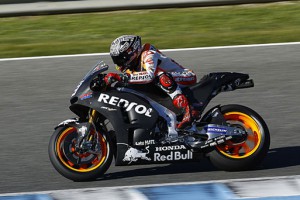 Marc Marquez 2016 MotoGP Testing[/caption]

According to racing news website Crash.net, Rossi said the new electronics and software made his bike more difficult to ride and he admitted to getting frustrated.

"I tried the new electronic for next year and it will be a big problem I mean it is like we make a jump in the past. Like [our factory software] in 2008-2009."

However, Rossi admitted that the change to bikes may be good for racing overall. Because bikes will be more difficult to ride and riders will find it more difficult to turn in consistent lap times, racing could be more competitive in 2016, he said.

Marquez tested his bike at Valencia after Rossi and had similar sentiments.

"We started on the 2015 bike, then the 2015 bike fitted with the new software," Marquez said. "That is where we spent the most time and still we must spend a lot of time, because looks like we did like one step back [in time] because it will be difficult to arrive at the same level as before.

"But we are working, especially on the acceleration side, traction control, torque delivery is where we must improve," Marquez continued. "The connection with the gas. Then in the last runs we tried the new [2016] engine, but honestly it was difficult to give the right feedback because still we must fix the electronic software."

The change in electronics may be a particular sore spot with Marquez and his teammate Dani Pedrosa. Their team had difficulty finding the key to consistency in the first half of the season. It wasn't until Marquez went back to his 2014 bike before he started to get the results he expected of himself in the latter half of the season.

Postponing The Inevitable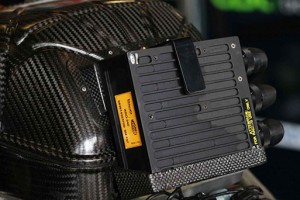 The Honda and Yamaha teams have been so unhappy with the standardized ECUs, they may be looking to delay their implementation. According to Sport Rider magazine, engineers from those teams said they found a bug in the ECU software that could potentially put rider safety at risk.

Carmelo Ezpeleta, CEO of Dorna Sports, the commercial rights holder for MotoGP, said that the only way the ECU rule could be changed was if all the participating teams agreed to possible amendments or for the teams raised safety and security concerns.

So engineers from Honda and Yamaha demanded an opportunity to study the ECUs because they claimed rider safety was at risk. That's when they discovered the bug in the software.

Also a point of contention was bikes' inertial platforms, which use sensors to measure a bike's movement and acceleration. Honda and Yamaha petitioned Dorna to allow one of the inertial platforms' sensors to remain "open" or not standardized, but Gigi Dall'Igna, general manager for Ducati Corse, argued that the sensor those teams wanted to remain open was really a second ECU.

As a remedy, Honda offered to sell the unit to other teams. But the offer was rejected. Dorna stepped in and said that any type of inertial platform is acceptable as long as it's made available to other teams equally.

The result of such a ruling means that, at least for 2016, the ECU looks to be standard in hardware only. Dorna and all the MotoGP teams may then have to work out the software bugs in time for the 2017 season.

In the meantime, Marquez and his team will try to avoid a repeat of early 2015.

"We must find a performance as close as possible to what we had before, but what complicates this is our need to develop a whole bike and choose the right engine configuration. This is where we had the big problem in 2015."