AMA Announces 2016 Flat Track Racing Schedule
Chaparral Motorsports
|
January 28, 2016
[caption id="attachment_58145" align="alignright" width="300"]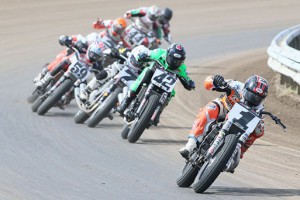 AMA Pro Flat Track Racing - Photo: Brian J. Nelson[/caption]

Much like boxing matches of yore, it will take 15 rounds before the 2016 AMA Pro Flat Track champion is crowned.

The AMA announced the upcoming 15-round race calendar, which features sites steeped in the Grand National Championship tradition along with some new sites for riders to test.

The schedule begins with a two-day event March 10 and 11 at Daytona and will conclude in early October with a date and venue to be announced, according to a press release from the AMA.

Along the way, riders will visit Phoenix, Arizona, and Oklahoma City, Oklahoma, for the first time. Riders head to Phoenix May 14 for the Arizona Mile race at Turf Paradise. The series then heads to Remington Park for the Oklahoma City Mile June 18.

Riders will also get their first race on the Circuit of the Americas track in Austin, Texas, April 9. The AMA event will be alongside MotoGP and MotoAmerica races as part of the track's Grand Prix of the Americas weekend.

There are plenty of familiar tracks on the schedule too. The Sacramento Mile race will be on May 21. Riders will race the Springfield Mile in Springfield, Illinois, twice: Memorial Day, May 29 and Labor Day, Sept. 4.

Jared Mees enters the GNC1 top division as the defending champion when the season kicks off. The field will contain some new competition as GNC2 champ Davis Fisher moves up in rank.

2016 AMA Pro Flat Track Schedule


March 10: Daytona Flat Track I Daytona International Speedway, Daytona Beach, Florida.

March 11: Daytona Flat Track II Daytona International Speedway, Daytona Beach, Florida.

April 9: Circuit of the Americas - Austin, Texas.

May 14: Arizona Mile Turf Paradise, Phoenix, Arizona.

May 21: Sacramento Mile, Cal Expo Fair, Sacramento, California.

May 29: Springfield Mile I Illinois State Fairgrounds, Springfield, Illinois.

June 18: Oklahoma City Mile Remington Park, Oklahoma City, Oklahoma.

June 25: Lima Half-Mile Allen County Fairgrounds, Lima, Ohio.

July 30: Charlotte Half-Mile Charlotte Motor Speedway, Charlotte, North Carolina.

August 9: Sturgis Half-Mile Black Hills Speedway, Rapid City, South Dakota.

August 14: Peoria TT Peoria Motorcycle Club, Peoria, Illinois.

August 20: TBA, New York State

September 4: Springfield Mile II Illinois State Fairgrounds, Springfield, Illinois.

September 17: TBA, Southern California.

Early October: TBA, Northern California.

Clash Of The Titans Resumes At Sacramento
[caption id="attachment_58144" align="alignright" width="233"]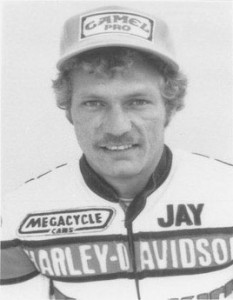 Jay Springsteen[/caption]

One of the highlights of the Sacramento race in past years has been the Clash of the Titans, an exhibition race between flat track racing legends.

This year's version, dubbed "Clash of the Titans III" will pit three-time AMA Grand National Champion Jay Springsteen against nine-time national champ Scott Parker. The race will be part of the festivities during the Sacramento Mile race May 21 at Cal Expo.

In Clash of the Titans I and II, Springsteen beat his former rival Chris Carr. This time he faces Parker, the rider with the most wins in AMA Pro Flat Track history, according to the AMA.

Springsteen is regarded as one of the best flat-track racers of all time. The AMA wrote he was Rookie of the Year in 1975, and in 1976, he won the first of his three consecutive AMA Grand National Championships. In 1982, Springsteen became the first rider to reach 30 wins in AMA Grand National competition, the association noted.

[caption id="attachment_58143" align="alignleft" width="233"]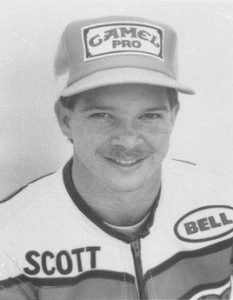 Scott Parker[/caption]

Parker is one of the more decorated racer's in flat-track history. Besides his nine championships, the AMA wrote that Parker has 94 wins in his career. Parker recorded 55 of his wins on mile flat tracks, more than double the nearest competitor.

Steve McLaughlin, a spokesperson for promoter, Team SMI, said that Clash of the Titans is gaining in popularity.

"The Clash of the Titans is becoming a tradition of the Sacramento Mile," McLaughlin said. "We're thrilled Scotty and Jay are coming out to be a big part of the 51st running of the event. Not only will the fans get to see these two icons of the sport at speed around the Mile, there will also be opportunities to meet with Jay and Scotty to get photos and autographs. These are two of the most beloved riders in all of motorcycle racing, not just here, but globally, and we're pleased to be able to bring them together for this unique meeting."