Polaris Announces 2016 Off-Road Race Teams, Reimbursement Program And Racer Discounts
Chaparral Motorsports
|
January 21, 2016

Minneapolis, Jan. 19, 2015 -Polaris comes into the 2016 off-road race season with teams competing in the Grand National Cross Country series (GNCC), World Off-Road Championship series (WORCS), Best in the Desert (BITD), SCORE International, King of the Hammers (KOH) and Mud racing. The company also will be offering deeper discounts to racers on select RZR models and several lucrative GNCC ACE racing programs including unit discounts, reimbursements and end-of-the-year prizes for the top three overall finishers.

"Polaris enjoyed a very successful 2015 race season with both our established race teams and our newer teams," said Donna Beadle, race team manager for Polaris' Off-Road Division. "For 2016, we will continue our strong commitment to off-road racing both in race team sponsorships and racing support. We look forward to another very successful year."

GNCC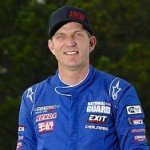 Polaris will continue to sponsor Coastal Racing for 2016. Scott Kiger will continue to run the GNCC XC1 Pro Class, this year in a RZR S 1000 EPS. Joining Kiger in the XC1 class will be 2015 XC2 Champion Sean Bogdan, also racing a RZR S 1000.



On the ATV side, Michael Swift and Kevin Trantham of Team UXC came so close to winning the Pro 4x4 Championship on their Scramblers in 2015 and are back on Scramblers for 2016. GNCC has changed the cc limit for this season, so both racers will race Scrambler XP 1000 EPS vehicles. Team UXC also will be fielding a couple Polaris RZR S 1000 EPS units in the XC1 Pro Class this year.

Ace in the Hole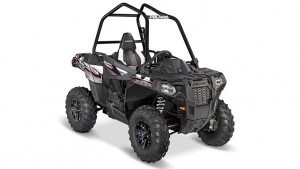 After a successful first season of Single-Seat Racing, Polaris will continue to sponsor the Single-Seat class for 2016. Along with the sponsorship, Polaris will field a few race teams for 2016. Team UXC will, once again, have a single-seat presence with Tory Rush and Becky Widdicombe racing ACE 900 SP vehicles.

After returning to the race track midway through last season, inspirational Jesi Stracham has joined forces with Racer Tech who built her hand-control ACE 570 last year. Polaris also will sponsor Stracham who moves to an ACE 900 SP for this season. Single-Seat Champion, Sam Yokley also is back with a Polaris sponsorship and will run an ACE 900 SP.

BITD/UTV WORLD CHAMPIONSHIP/SCORE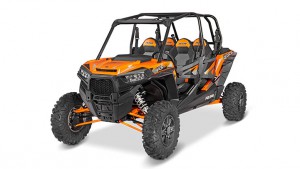 For BITD, Jagged X is back for 2016 with Brandon Schueler taking on the premier Production Turbo Class in a new RZR XP Turbo EPS. For Jagged X's SCORE efforts, Craig Scanlon will pilot a new RZR XP 4 Turbo EPS.

Johnny Angal, 2015's BITD UTV Pro Champion, also is back racing BITD with a RZR XP 4 Turbo, and fresh off her 2015 UTV Unlimited Pro Championship, Lacrecia Beurrier moves to the BITD UTV Production Pro class for 2016.

Justin Lambert of Cognito Racing will continue to race BITD and SCORE for Polaris in 2016. Lambert had a great 2015 coming close to taking the BITD UTV Championship and looks to continue his success for 2016.

Doubling Up
Also racing both series for 2016 is 2015 UTV World Championship Desert Race Winner Branden Sims of Sims Motorsports who will run a RZR XP Turbo EPS. Marc Burnett also is back for 2016 in a RZR XP 4 Turbo EPS and will run both series. 2015 Baja 1000 Winner Wayne Matlock has joined Polaris Factory Racing and will run select BITD and SCORE races for 2016.

Several racers also will be switching to desert racing and representing Polaris for 2016. WORCS SxS Unlimited Champion Mitch Guthrie Jr. and UTV World Championship Production Winner Jacob Shaw will join the desert ranks running the BITD series for this year in RZR XP Turbo units. Lucas Oil Regionals Winner Cody Rahders will run select BITD and SCORE races in a RZR XP Turbo along with a couple LORRS races. RJ Anderson also will run the UTV World Championship in a RZR XP Turbo.

WORCS
2015 WORCS SxS Pro Champion Ryan Piplic and 2014 WORCS SxS Pro Champion Beau Baron are back for 2016 running both the Pro SxS class and new Turbo class in RZR vehicles. Ronnie Anderson will continue to run both the Production Stock class on a RZR XP 1000 and the Single-Seat class in an ACE 900 SP.

King of the Hammers
Six-time King of the Hammers Winner Mitch Guthrie is back for 2016 looking to capture another hammer with the RZR XP Turbo EPS. Branden Sims also is in search of a hammer this year and will run a RZR XP Turbo EPS.

High Lifter
Team High Lifter-Polaris Racing will be muddin' once again for 2016. Racers include Brian Haughton who will run the CMR series with a RZR XP Turbo EPS and Sportsman 570 SP, and Adam Schumaker who will run the QSC series with his Scrambler XP 1000 and Sportsman 570 SP.

Polaris Racing Programs
Polaris will continue to offer race discounts on select RZR, Scrambler and ACE vehicles to those racers who raced at least half of the races of a qualifying racing series in 2015, and will race a full 2016 season. RZR also is extending unit discounts to new racers with additional stipulations. New Scrambler racers will qualify for the New Racer Reimbursement program where they can receive $1,000 back after running at least half of the GNCC, WORCS, SCORE or BITD races.

Along with vehicle discounts for existing racers, Polaris ACE is offering several new programs for GNCC Single Seat Racers. New, non-factory sponsored racers running at least half the 2016 GNCC Single Seat classes are eligible for a $2,000 Reimbursement, and non-factory sponsored racers can get up to $600 ($100 per race) to put towards racing expenses if they run at least half of the GNCC Single-Seat races. Both programs are limited to the first 25 qualified submissions. In addition, Polaris ACE is offering end-of-the-season prizes for first through third place in the Single-Seat Overall point standings for all non-factory sponsored racers.

More information and complete rules about Polaris' Racing Programs can be found at www.polarisfactoryracing.com.

About Polaris
Polaris is a recognized leader in the powersports industry with annual 2014 sales of $4.5 billion. Polaris designs, engineers, manufactures and markets innovative, high quality off-road consumer and military vehicles, including all-terrain vehicles (ATVs) and the Polaris RANGER® and RZR® side-by-side vehicles, snowmobiles, motorcycles and on-road electric/hybrid powered vehicles.Polaris is among the global sales leaders for both snowmobiles and off-road vehicles and has established a presence in the heavyweight cruiser and touring motorcycle market with the Victory® and Indian Motorcycle® and Slingshot® brands.Additionally, Polaris continues to invest in the global Work and Transportation vehicle industry with Global Electric Motorcars (GEM), Goupil Industrie SA, Aixam Mega S.A.S., and internally developed vehicles. Polaris enhances the riding experience with a complete line of Polaris Engineered Parts, Accessories and Apparel, Klim branded apparel and ORV accessories under the Kolpin®, Cycle Country® and Pro Armor® brands.Polaris Industries Inc. trades on the New York Stock Exchange under the symbol "PII", and the Company is included in the S&P Mid-Cap 400 stock price index.Information about the complete line of Polaris products, apparel and vehicle accessories are available from authorized Polaris dealers or anytime at www.polaris.com
Chaparral Motorsports is an authorized Polaris dealer.