Recalls Hit Honda, Yamaha, And Suzuki Street Bikes
Chaparral Motorsports
|
January 7, 2016
Honda VFR1200 Bikes Recalled
[caption id="attachment_57349" align="alignright" width="300"]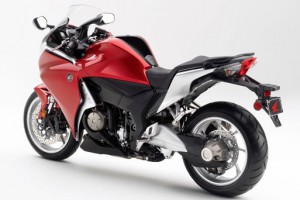 Honda VFR1200F faces recall due to driveshaft malfunction.[/caption]

Honda has issued a recall notice for the VFR1200F for model years 2010, 2012 and 2013 (there was no model for 2011 in the U.S.). The company said there is a problem with the bike's driveshaft universal joint that could cause it to break.

It has been reported that the recall affects about 1,825 bikes, affecting both bikes that come with the Dual Clutch Transmission and the manual transmission versions.

The problem was said to affect the newest VFR1200X version that have been sold in Japan, as well. However, that model isn't due to arrive in the U.S. until 2016, so the problem is expected to be fixed before the bikes are shipped.

To check if your bike is affected, contact your local Honda dealer.

NHTSA Announces Recall On Yamaha 2015 Sport Bikes
[caption id="attachment_57350" align="alignright" width="300"]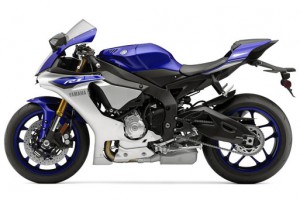 Yamaha YZF-R1 is being recalled due to gear breakage when over-stressed.[/caption]

The National Highway Traffic Safety Administration has announced a recall of the 2015 models of Yamaha's YZF-R1 and YZF-R1M models because of a transmission defect. This recall affects 2,921 bikes in the U.S. The problem could cause the second, third and fourth gears to break under extreme stress.

The problem is being blamed on a lack of component strength and was discovered by Yamaha during product testing. If the gears fail, it could cause the transmission to lock up and the rider could lose control and crash.

To check if your bike is affected, contact your local Yamaha dealer.

Multiple Suzuki Models Recalled
[caption id="attachment_57348" align="alignright" width="300"]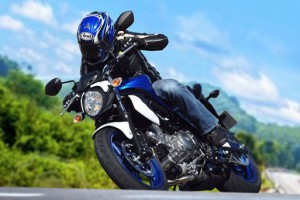 The Suzuki SFV650, among other models, is recalled due to defective valve tappets and camshaft wear.[/caption]

The NHSTA may soon announce a recall on several Suzuki models after several models sold in other countries were found to have defective valve tappets and camshafts.

Recalls have been issued in Japan, Canada and Australia already. The Australian recall affects the GSF650, GSR750 (known in the U.S. as the GSX-S750) and GSF1250.

In Canada, the Burgman 650, SFV650/Gladius, GSX650 and V-Strom 650 from model years 2013-2014 and the GSX1250F from model years 2014-2015 were subject to recall.

In Japan, the Skywave 250 (the Japanese version of the Burgman models) and the Gladius 400 were recalled.

This recall is due to a discovery that some valve tappets have peeled, which brings the inner part of the tappet in contact with the cam. When this happens, the cam and tappet both wear prematurely and could eventually cause the engine to stall.

Chaparral Motorsports offers a free VIN check to see if your motorcycle is currently under any recalls.