Michael Lock New CEO Of AMA Pro Racing
Chaparral Motorsports
|
October 26, 2015
American Motorcyclist Association Pro Racing will soon be under new management.

Michael Lock, strategic business consultant to AMA Pro Racing for the past eight months, will become the organization's next chief executive officer, effective Nov. 1st. Lock has more than 30 years of business leadership and experience developing various facets of the automotive and motorcycle industry under his belt. Because of this, many consider Lock to be the top man for the job.

Michael Lock: Professional Summary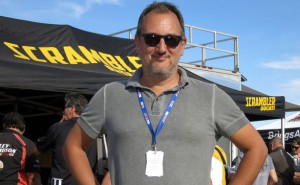 Michael Lock began his career in motorcycles working for Honda Motor Europe and Honda U.K. There, he moved up the ranks of the company's sales and marketing department until he took a job with Triumph, Great Britain's largest motorcycle manufacturer. At Triumph, Lock led projects to establish North American operations for the company until 1994.

After his endeavors at Triumph, Lock worked high-level positions at Ducati, THINK automotive and Lamborghini.

"Michael's track record of success is unparalleled," said Michael Gentry, chief operating officer of AMA Pro Racing, in a statement released by AMA Pro Racing. "The experience in motorcycle and automotive brand leadership he brings will be invaluable as we move toward achieving our goals."

Changes In Store For AMA Pro Racing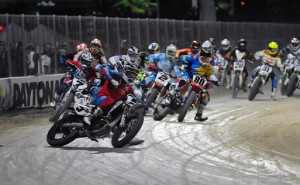 Less than a year after bringing Lock on board as a consultant, AMA Pro Racing has announced his promotion to the organization's helm. In his new role, Lock will focus his attention more on motorcycling in the U.S., as he takes up new leadership responsibilities as CEO of AMA Pro Racing.

"Adding Michael Lock to the executive team shows our commitment to elevating professional motorcycle racing in North America," said Jim France, principal of AMA Pro Racing, in a statement released by AMA Pro Racing. "His expertise will be critical to the long-term success of the sport, and we are excited to have him join the team."

AMA Pro Racing also indicated, that in addition to this change in leadership, it will attempt to capitalize upon momentum currently built up from trending popularity in professional flat track racing. Gene Crouch, who has been with AMA Pro Racing for about two years, will shift gears from his current role as director of communications and tech operations into a more leadership-intensive position in the newly-created position of director of marketing and communications.

"This is an exciting time for AMA Pro Racing," said Lock in a statement released by AMA Pro Racing. "I'm delighted to be given the opportunity to contribute to the future direction."