Winterizing Tips For Dirt Bikes Or ATVs
Chaparral Motorsports
|
October 14, 2015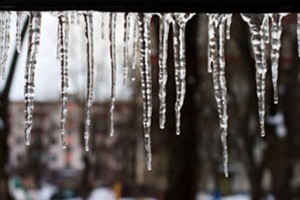 If you're up north, you'll probably be getting ready to stow your dirt bike, street bike, or ATV away for the oncoming winter. Before you toss a cover over the top, we have a few extra winterizing tips you might check so as to ensure a clean start up next season. These points are a great way to make sure your riding season lasts as long as possible.

1) Get It Squeaky Clean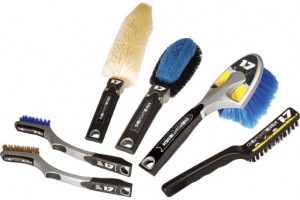 Tearing it up in the mud all summer doesn't come without a bit of work. You'll want to clean your equipment completely - including a thorough wash, rinse, and dry. A pressure washer is a fun, easy way to initiate the cleaning process.

Baked dust and bug splatters will highly increase your chances of getting winter corrosion, so make your cleaning very thorough. BikeBandit suggests an electric leaf blower as a nice trick to making sure all of the hard to reach surfaces have been dried and any loose pieces of nature have been cleared away from your ride's guts. You'll want to keep small animals from making nests in your engine by taping or otherwise blocking the engine's openings as well. Rodent excrement can ruin an engine, so it's a very important issue to observe and an easy one to prevent.

2) Tend Your Battery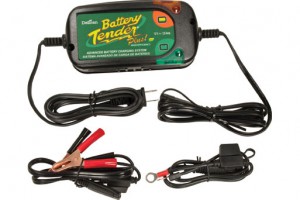 If left hooked up, the battery will lose charge over time due to the extreme cold and lack of any current running to it. Remove the battery from its shelf and store it in a place where temperatures won't drop below freezing. A battery tender is an excellent charge-maintaining piece of equipment you might consider buying to go along with it. Battery tenders keep your battery charged throughout the winter, so you'll be ready to ride upon spring's first thaw.

3) Clean Your Fluids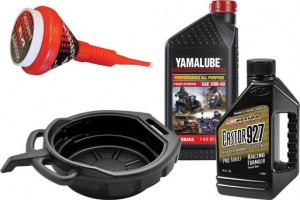 Some ATV manufacturers like Amsoil recommend fogging the engine by way of removing the air filter and spraying fogging oil directly into the intake while the engine is running, until the exhaust gets smoky - then replacing the filter. Most professionals recommend draining the fuel tank after this step, as well as the carburetor. Also, be sure to put a fresh change of oil into your system. To do this, most ATVs and dirt bikes have similar release valves located under the engine. Lay a tray under the release valve, drain all oil and replace with new oil.

Lubing is an important process as well. You'll want to apply some standard lube to your chain as well as your various drive chain parts - a detailed list is available via Powersports.

4) Test Your Tires
Make sure that tire pressure is at optimum levels and inflate as needed. If you notice any issues with your tires during this examination, now would be a great time to look into them.

5) Final Cover
[schema type="chaparralproduct" url="http://www.chaparral-racing.com/product/dowco-guardian-atv-cover/310-7140.aspx" image="310-7140" name="Dowco Guardian ATV Cover" imagesize="330" alignment="right" ]Before final covering can take place, be sure to polish and wax any chrome parts. These parts are prone to rust, and an extra layer of wax can protect them quite well from the elements. If you've got a one-size-fits-all cover, bungee cords and rubber bands can help to more properly fit the covering to your vehicle

Keep your bike or ATV someplace out of the way and safe from too much in-air filth. Before you know it - it will be time to take your toy out on the trails once again!