Jesse Ansley: Rising Star
Chaparral Motorsports
|
October 5, 2015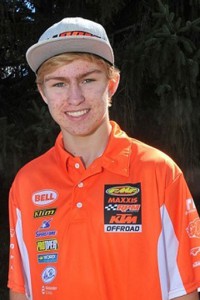 Florida-born Jesse Ansley, 14, has just committed to ride for the FMF/RPM/KTM Racing Team Maxxis.

On Sept. 21, Ansley signed a three-year contract with Team Maxxis after a phenomenal start to what very well may become a budding career in motorsports. He joins current superstars such as Cody Webb, Rachel Gutish, Eric Yorba and Ty Tremaine, among others.

"I'm beyond happy to be part of such an amazing team," said Ansley in a statement released from RPM racing. "Signing with RPM is an honor and knowing my hard work is paying off makes me want to work harder."

The new team member already has quite a long racing record behind him. Ansley has been on two wheels since he was 3 years old, and began racing after only six months. Off the track, Ansley is a 9th grader at Florida Virtual School, who still manages to make time for a 3.8 grade point average, according to a self-description on Facebook.

Jesse Ansley's Racing History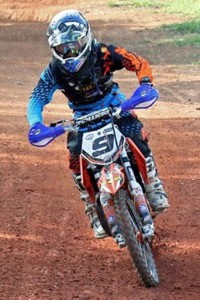 Ansley touts first place in over seven A Class series, including the Florida Trail Riders Hare Scrambles Series for the past five years running. In addition, he also qualified for the 2012 Motocross at Riddick, Florida, as well as the Amateur National Motocross Championship at Loretta Lynn Ranch in Hurricane Mills, Tennessee.

Team Owner Mike Hurlbert exclaimed that Ansley displayed "faster lap times on the track and handling skills beyond his years ... even more noticeable now that he's on bigger bikes." Hurlbert went on to say that he is confident that he expects Ansley to fit right in with the rest of the team, due to his previously-proved, exemplary professionalism.

"This is just the beginning," said Ansley. "We have a bright future ahead."